https://hkmb.hktdc.com/en/1X0A0VGZ
IoT Players Capitalise on Urbanisation Trend in Yangtze River Delta: Industry Views
The Internet of Things (IoT) sector is expanding rapidly in the Yangtze River Delta (YRD) region. This is largely down to a demand for management systems and equipment that has been spurred by urbanisation and the building of smart cities. The focus here has been on the research and the development of core technologies, while there is also considerable commitment towards improving IoT technical standards. Technology industry players in Hong Kong are not only well-versed in international technical standards, they also understand the user interface and have experience in the US and European markets. As such, they can effectively advance the introduction of foreign IoT technologies across the Chinese mainland, while exploring business opportunities related to the demand for urban management systems, smart homes and personal network applications.
(Note: For more information on smart city development in the YRD, please see Smart Cities Augur Well for IoT Opportunities in Yangtze River Delta)
Building Smart Cities in the YRD
There is considerable commitment toward building smart city clusters in the YRD region. The current plan is to make use of a new generation of management systems and IoT technologies in order to address the urban management and environmental issues arising from rapid urbanisation. The YRD province of Zhejiang is one of the first to promote the building of smart cities. It has now initiated 20 pilot projects, including Hangzhou Smart Safety Supervision, Ningbo Smart Health, Wenzhou Smart Tourism and Shaoxing Smart Housing. These encompass municipal services, environmental hygiene, public services, traffic enforcement, as well as public health issues, and effectively improve the standard of urban management. Total investment in these projects, reportedly, is estimated to be some Rmb2.9 billion.
Zhejiang is also actively developing its IoT industry so as to cater to the demand for management systems and equipment spurred by the building of smart cities. An IoT industry cluster comprising 117 companies, for example, has been established in the Hangzhou Hi-tech Industry Development Zone. In 2013, the IoT business sales of this cluster of companies amounted to Rmb39.9 billion, representing a year-on-year increase of 19.5%. It is at the forefront in terms of the country's smart grid, smart traffic, smart home, environmental safety testing and industrial automation developments, among others.[1]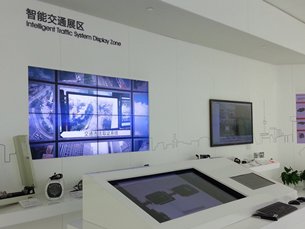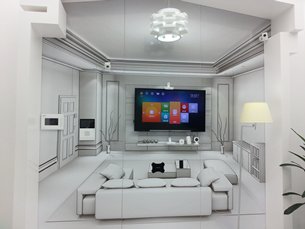 Urbanisation Bodes Well for the IoT Industry
Zhejiang Dahua Technology Co Ltd is one of the IoT firms operating in the Hangzhou Hi-tech Industry Development Zone. Speaking to HKTDC Research, a company representative said: "When planning new towns and building new infrastructure, issues such as transportation and urban management need to be taken into consideration. Appropriate management systems and advanced technology need to be employed to complement the overall plan.
"Even in the case of individual commercial or residential projects, developers need to introduce more elements of advanced technology and build smart modern commercial buildings and smart homes. This is in order to meet the demand for a more comfortable and convenient urban working and living environment in today's world.
"Taking into consideration all the systems and technical requirements at an early stage of project planning and investment allows more effective control of the development cost of the entire project by the investors. It will also help them to adopt a cost-effective integrated systems solution. It may be too late to consider such issues in the later stage of development, and the project cost could increase significantly as a result. Hence, there is now a greater inclination among developers to seek relevant systems and solutions at an early stage of new investment projects. They are also more inclined to use the new generation of IoT technologies and equipment. These circumstances provide an ideal opportunity for relevant industry players."
A leading supplier of surveillance products and provider of solutions, Zhejiang Dahua has a 3,000-strong technology research and development team. With product applications including finance, transportation, energy and communications, it is one of China's most well-known brands in the security video surveillance market. In addition to several provinces and cities across China, the company's sales and service network also covers Europe, the US and a number of other overseas markets.
Technological Innovation: Key to Success
At the same time, in anticipation of the greater demand for the transportation of energy, water and other resources arising from the development of new towns and districts, a number of companies are focussing on the development of related transport system and equipment markets. One such company is the Tefulong Group Co Ltd, which is headquartered in the Wenzhou Hi-tech Industrial Park in Zhejiang and has been focussing on the R&D and production of smart electro-mechanical actuators. Its product is mainly used in pipeline networks for gas, liquid and other transmissions, where it acts as a key valve actuator for smart remote control systems.
A representative of the company told HKTDC Research that Tefulong is benefitting from an ever-growing demand for smart transport systems and equipment, with company's R&D and innovation capability having proved the key factor in its success. Noting that competition is intense in China, he said the country now had a large number of electro-mechanical instrument manufacturers. Having successfully patented smart network technology and developed its own smart control technology platform, Tefulong's R&D team claim to effectively meet the requirements of pipeline operators in terms of technical standards.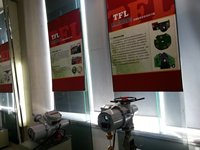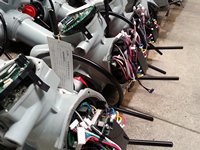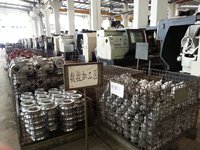 Technical Standards: Crucial to IoT Growth
China faces many technological challenges in its bid to develop smart cities. In addition to the need to further nurture key technologies, such as sensor, transmission and information processing technologies, the country also needs to improve its IoT technology standards, so as to facilitate the development of related industries. In fact, greater standardisation, including the improvement of national, local and industry standards, has become one of the key efforts in China's drive for IoT development.[2]
Addressing the issue, Dr Alfred Ng of Hong Kong-based Suga International Holdings Limited[3], said: "There is a pressing need for different IoT technology applications and solutions in the building of smart cities on the Chinese mainland. However, given the current lack of uniform technical standards in the mainland, the systems and equipment of different vendors may not be compatible. This in turn stifles the development of the market as a whole, and makes it difficult for related service providers and equipment manufacturers to have an accurate grasp of market demand.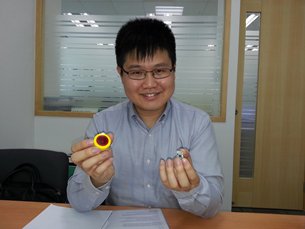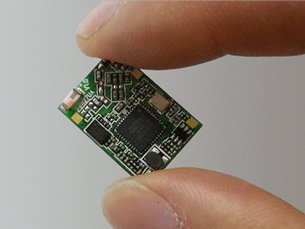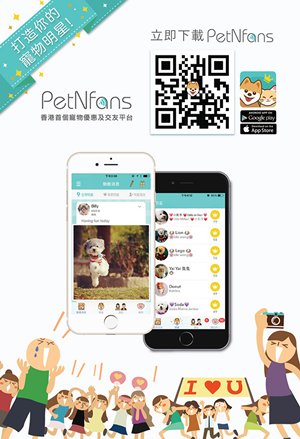 "There is no lack of technologically-advanced players in the mainland IoT sector. However, due to their late start, they lack application experience in terms of user interface compared to their foreign counterparts. As such, they are aggressively importing advanced technology from Europe and the US in order to fill this gap. On the other hand, as users in other countries are different from users in China in terms of application culture and operational experience, such technology cannot be applied directly to the mainland market. Given their familiarity with the Chinese market, and their knowledge of international technical standards, as well as the user interface in Europe and the US, technology industry players in Hong Kong can effectively assist mainland enterprises in the import of foreign IoT technologies."
Dr Ng sees a number of market opportunities for Hong Kong industry players arising from the pressing need on the mainland for various IoT technologies, ranging from large urban management systems to smart home and personal network applications. Although the mainland has yet to fully align itself with international technical standards, Suga is committed to developing a variety of Wi-Fi modules and software systems, so as to be able to work with its mainland partners in the development of all manner of smart home systems and equipment.
Suga engages mainly in R&D related to electronic products and electronic manufacturing services (EMS). It currently offers a range of communications products, office automation products, health care products, audio products and industrial products. It has, over recent years, developed a range of pet-tracking products using its network and remote sensing technology. It has also set up the first social networking website in Hong Kong for pet owners.
---
[1] Source: Bureau of Commerce of Hangzhou Hi-tech Industry Development Zone
[2] Source: Key Points of the IoT Work of the Ministry of Industry and Information Technology in 2014
[3] Suga International Holdings Limited is listed on the Hong Kong Stock Exchange
Electronics & Electrical Appliances
Architecture & Planning
Building & Construction
Engineering
Technology
Information Technology
Mainland China
Mainland China