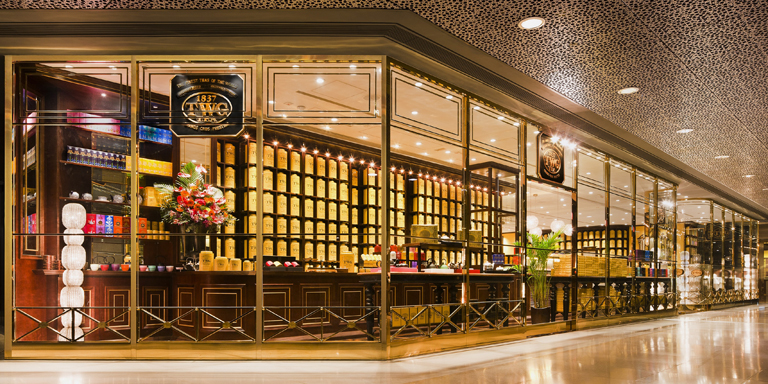 https://hkmb.hktdc.com/en/1X0A0SDB
Connoisseurs Take to Tea
Steeped in the heritage of two great tea-drinking nations – China and Britain – Hong Kong's tea culture is a unique blend.
Chinese have been sipping tea for thousands of years, since, as legend has it, Emperor Shen Nong discovered it in 2737 BC, when some leaves of a tea plant fell into a pot of water he was boiling to drink. Later, shiploads of tea passed through Hong Kong en route to Europe, where it would go on to become Britain's national drink.

Tea-drinking today remains ingrained in Hong Kong's social fabric, whether served with meals in Chinese restaurants, or as part of a lavish high-tea in upmarket hotels. Increasingly, the city's coffee shops are also offering a range of teas, and Western tea shops selling imported brews are emerging alongside the myriad traditional Chinese tea shops.

According to a recent United Nations report, tea consumption worldwide was up five per cent in 2013, with the greatest gains in China, where its growth was described as "spectacular." Nowhere is the resurgence of the noble brew more evident than in Hong Kong.
The first rare tea auction was held in Hong Kong in November 2013, when one 20 kilogramme box of rare narcissus oolong tea was valued at nearly HK$1 million. This was followed in November 2014 by the second edition of the Fascination of Tea auction, again hosted by Fortune Auctioneers. This time, more than 270 pieces of tea and tea utensils were offered, including one cake of Qianlizhen Songpinhao pu-erh, considered one of the rarest teas, valued at HK$2 million.
Fine Tea Experience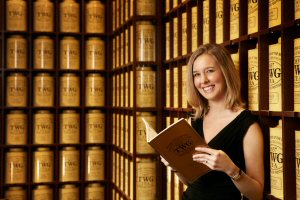 Hong Kong's rich tea culture and refined local palate drew Singaporean fine-tea emporium TWG Tea to open an outlet in upmarket ifc mall in December 2011. The company claims to have the world's largest collection of teas, sourced directly and often exclusively, from premium plantations from every tea-producing country, including Iran, Turkey and Georgia.

In TWG's elegant tea salon, with its handcrafted glass walls, bronze fittings, Italian marble floors, crystal lamps and antique mirrors, teas are paired with a gourmet food menu. In the tea boutique, customers may browse the rows of TWG's signature yellow artisan tea tins, offering over 800 of the most esteemed fine harvests and blends.

Maranda Barnes, TWG co-founder, notes a trending preference for premium teas in line with rising affluence. "Consumers who have travelled internationally, tasted exquisite foodstuffs, and developed a palate are keen to appreciate the most refined and subtle intricacies in flavour of tea," says Ms Barnes.

As Asians increasingly value products of their heritage, she predicts a growing interest in the rarer and superior quality teas, as well as trend-setting tea blends.

Ms Barnes notes that black tea was traditionally exported to Europe and America because it kept best at sea. Today, however, Western consumers enjoy green and white tea for the taste and health benefits, as well as the lower caffeine content that these teas offer.
Rapid Expansion
"Tea drinking culture and trend is expanding rapidly, as reflected in our aggressive expansion into North Asia (Hong Kong, Korea, Taiwan and the Chinese mainland), across Southeast Asia (with its headquarters in Singapore and outlets in Malaysia, Indonesia, Thailand, Cambodia and the Philippines), and surprisingly, the Middle East, with our outlets in the United Arab Emirates and expansion into Qatar and Saudi Arabia planned for 2015."

Because of a few years of frenzied speculation, Ms Barnes says, there have been suggestions that the China tea luxury market may be waning. But she says that has not been TWG's experience.
Sourcing Hub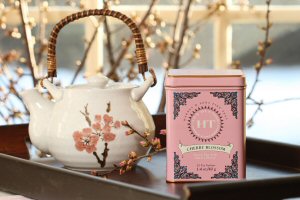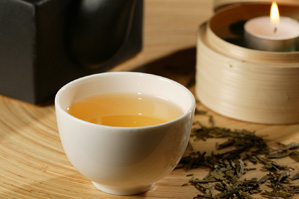 Premium tea wholesaler Tea Concepts, established in Hong Kong in 2003 by Tony Dick, a British expatriate, and Candy Ho, a Hong Kong native, has also been at the forefront of the beverage's resurgence.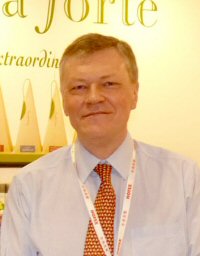 "Initially, our business was both retail in Hong Kong and wholesale, but now we exclusively sell at wholesale," Mr Dick explains. "We import, blend and pack tea in Hong Kong for supply to high-end hotels, restaurants, spas, retailers and airlines. We are also exclusive distributor for two international premium tea brands, Tea Forté and Harney & Sons. Our customers are mainly in Hong Kong, Macau and China, so Hong Kong is ideally located at the hub of our business area."
The company's focus includes educating customers, staff and the general public about the world of tea. Ms Ho recently became a certified International Tea Master – highlighting the company's expertise on the subject. "As fans and evangelists for tea, we love to spend time educating people about tea through seminars held in Hong Kong and Macau," she said.
The business process starts by sourcing and importing leaves from all the main tea- growing countries and regions, including India, Sri Lanka, Africa, Japan, Taiwan, Europe and the mainland. Teas are sourced either by visiting the tea plantations in the growing country, or by contacts made at trade shows.
Building Trade Contacts
"We have met many of our suppliers through the Hong Kong International Tea Fair, either because they were exhibiting or when they came to Hong Kong to visit the show," Mr Dick says. The tea fair, he adds, is an excellent venue for building trade contacts because of the East-meets-West nature of Hong Kong.

"Most tea is priced in US dollars, so the Hong Kong dollar peg is a big trading advantage. Hong Kong is world famous for its logistics industry and rightly so. Importing into Hong Kong, whether by air or ocean freight, is fast, reliable and good value. The lack of duties on tea and other unnecessary barriers to trade make importing tea into Hong Kong uncomplicated. All of this means that we can concentrate on our business and our customers and not worry about the supply chain."
Premium Tea Scene
Mr Dick notes a consumer shift, particularly among the younger generation of Chinese. Having previously followed the Western trend of choosing coffee houses as their meeting place, the newly affluent middle classes are proud of their Chinese roots and eager to rediscover the traditions of being Chinese, including tea drinking, Mr Dick says. "Thus there is a move back to tea drinking in the younger generation, especially at the premium end of the market."
| | |
| --- | --- |
| "There is considerable scope for further growth of the premium tea industry in Hong Kong and I am sure that Hong Kong will end up putting its own twist on this industry" | Mr Dick also notes the developing premium tea scene in Hong Kong, often driven by appreciation of Western style teas. "Many of the growing band of artisan coffee shops in Hong Kong also have a line of exclusive premium teas – and we're not talking about a tea bag and some warm water in a paper cup." |
Restaurants and cafés, which make a point of providing a line of premium teas, he says, do seem to attract a broader and loyal group of customers. Afternoon tea continues to be a major feature, especially in five-star hotels. "There is considerable scope for further growth of the premium tea industry in Hong Kong and I am sure that Hong Kong will end up putting its own twist on this industry," Mr Dick says.

"As for Tea Concepts, our business has been growing at a steady 20 to 30 per cent year-on-year, and we are confident that the market for premium teas will continue to grow in the medium term. Hong Kong provides the perfect platform for developing our business and moving into new markets in the Asia-Pacific region."

Related Links
Hong Kong International Tea Fair
Tea Concepts
TWG Tea