Hong Kong Flexes IPO Muscle
Financial services, Chinese mainland banks and insurers fuel Hong Kong's IPO pipeline for 2015.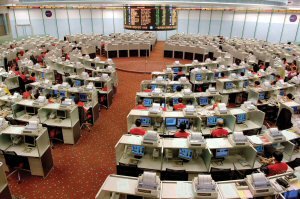 Buoyed by a strong performance in 2014, Hong Kong goes into 2015 as a dominant figure in the global initial public offering (IPO) rankings.

Hong Kong Exchanges and Clearing (HKEx) Group data released last week reveals a year of record highs in 2014, during which there were 96 main board listings, surpassing the 94 benchmark set in 2010.

IPO fundraising rose 34 per cent from 2013 to US$29.3 billion, the world's second-highest total behind New York, according to data from Dealogic. Fundraising through post-IPO share sales reached HK$708 billion, far exceeding the previous record of HK$409 billion set in 2010.

Market capitalisation exceeded HK$26 trillion for the first time and reached an all-time high of HK$26.5 trillion on 4 September 2014. Securitised derivatives turnover was the world's largest for the eighth consecutive year.

The average daily turnover of northbound and southbound trading under the Shanghai-Hong Kong Stock Connect was Rmb5.6 billion and HK$929 million respectively, between the programme's 17 November launch and 31 December.
Stellar Performance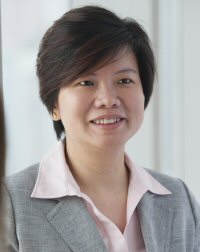 These results kept HKEx's securities market in the world's top five in IPO fundraising, a status it has held since 2002.

A report by professional services firm KPMG shows that the city's rise to second place in 2014 included several milestone listings: the first nightclub operator, Magnum Entertainment, in January; the first auction house, Poly Culture, in March; and the first Chinese mainland theme park, Haichang, also in March. Magnum Entertainment set a record on the retail portion of the offering for IPOs in Hong Kong, being 3,558 times over-subscribed. June and July saw a spike in listing volume, the largest deal being WH Group, which raised HK$18 billion.

The number of listings tapered off in the traditionally slow months of August and September, coinciding with concerns over interest rate rises following the quantitative easing tapering in the United States, but climbed again from October onwards.

Rebecca Chan, Partner and Head of Hong Kong Capital Markets Group, KPMG China, said the year ended strongly as several sizeable IPO deals were completed. "Proceeds in December alone reached HK$86.7 billion, exceeding the HK$82 billion registered in the first half of 2014," she said. "We expect market sentiment will remain positive and IPO activities to stay buoyant, underpinned by a strong pipeline."

Several financial asset management companies are also expected to list in Hong Kong this year. Meanwhile, longer term benefits from the launch of the Shanghai-Hong Kong Stock Connect are expected to materialise.
Record-Breaking Year
The Hong Kong Exchanges and Clearing Limited's (HKEx) securities and derivatives markets set several new records in 2014, according to official statistics.

The market capitalisation of HKEx securities exceeded HK$26 trillion for the first time, reaching its high for the year of HK$26.5 trillion on 4 September 2014. The turnover of Exchange Traded Funds also reached a record high, topping HK$1 trillion. Furthermore, the turnover of HKEx's securitised derivatives (derivative warrants and Callable Bull/Bear Contracts) ranked first in the world for the eighth consecutive year.

In the derivatives market, the trading volume of H-shares Index Options, Mini H-shares Index Futures, HSCEI Dividend Point Index Futures, Renminbi Currency Futures – USD/CNH Futures and Flexible H-shares Index Options – reached new record highs in 2014. Various futures and options contracts also set new records in terms of open interest.

RMB Advances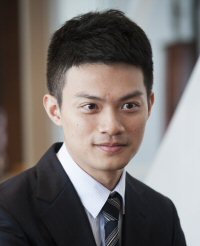 Louis Lau, Partner, Hong Kong Capital Markets Group, KPMG China, describes the Shanghai-Hong Kong Stock Connect as "a big step forward for the internationalisation of the renminbi."

"Hong Kong's position as a gateway to investment in China has been reinforced with this scheme," said Mr Lau. "The integration of China's A-share market and the Hong Kong stock market could eventually make them one of the world's largest and most active stock markets."
Last week, Chinese Premier Li Keqiang hinted that a stock connect between Shenzhen and Hong Kong could follow – a move that Mr Lau said has been widely anticipated by the market as the next logical step. "With the experience of setting up the Shanghai-Hong Kong Stock Connect, the technical hurdle of further opening up the Shenzhen market is not as high," he said.
If it does happen, Mr Lau continued, it will further enhance integration of the stock markets in the two regions. "The Shenzhen Stock Exchange is dominated by small and medium-sized companies, including those in early-growth stages. This will provide Hong Kong and overseas investors with more choices and could drive up investment volume under the stock connect arrangement."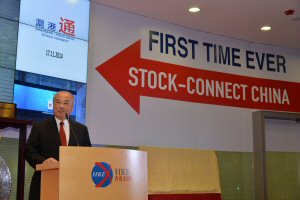 There is still a long way to see a full integration of the mainland and Hong Kong stock markets, he said, but the potential launch of a Shenzhen-Hong Kong Stock Connect "is clearly a step forward."
Momentum Builds
KPMG forecasts that IPO funds raised in Hong Kong are likely to exceed HK$200 billion this year, with sizeable deals from financial services, and additionally, deals in pharmaceutical and environment-related sectors.
KPMG expects that 110 companies will list on the Hong Kong Stock Exchange in 2015. Listing candidates from the financial services sector will be a key focus, including Chinese banks and insurers.

A challenge for Hong Kong, Ms Chan noted, is whether different shareholder structures should be permitted other than the "one-share, one-vote" structure, which has been in place since 1989. Ms Chan believes the market is moving in the right direction by allowing investors and market participants to express their views and re-examining the existing rules and practices.

"With China's continued efforts to support the economy through stimulus measures and the recovery in the United States, Hong Kong's IPO market activities in 2015 will remain strong and funds raised can be sustained at the current level," she said. "Market performance will depend on whether the anticipated sizeable deals come through."

Related Links
Hong Kong Exchanges and Clearing (HKEx)
KPMG China