https://hkmb.hktdc.com/en/1X0A0OFL
Franchising Opportunities: From OEM to Franchising
Many Hong Kong entrepreneurs who have established their manufacturing bases in China enable fine products to be produced in large quantities at reasonable prices. Manufacturers may consider transforming their fine products to a structured franchise system by capability upgrading, process standardisation and brand building; to help place their products within reach of the increasingly affluent consumers in Asia and even overseas.
The Journey from OEM to Franchising

Muse is a home-grown, Hong Kong fashion brand specialising in clothing, jewellery and accessories. Brand owner Tim Au-Yeung started out as a manufacturer and wholesaler with a strong design capability. In 2003, the Muse design label was born. The first Muse shop opened in Hong Kong three years later.

Following the increased brand awareness, Muse began to receive numerous enquiries from its customers, both local and foreign, who wished to become franchisees of the brand. Au-Yeung realised that franchising was a viable option to expand the boutique fashion chain not only in Hong Kong but in overseas market too. He then developed a franchise system that combined a core brand image targeted at female office workers and a standard operating system. Currently, Muse has four self-owned shops in Hong Kong, four franchised shops in Taiwan and two franchised shops in Macau.

The brand is now looking for a local partner in China with the ability to recruit and manage sub-franchisees for the Muse fashion chain on a long-term basis. The potential prospects are required to be fully engaged in the fashion industry, and to have chain store or real estate management experience, as well as possess business acumen.

Au-Yeung believes that Hong Kong fashion brands, with their high quality and fashionable designs, are well received among Chinese consumers. This is particularly true among second-tier cities consumers. As such, Muse plans to place more emphasis on second-tier cities such as Tianjin, Wuhan and Qingdao.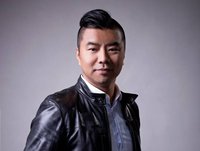 Hong Kong
Southeast Asia