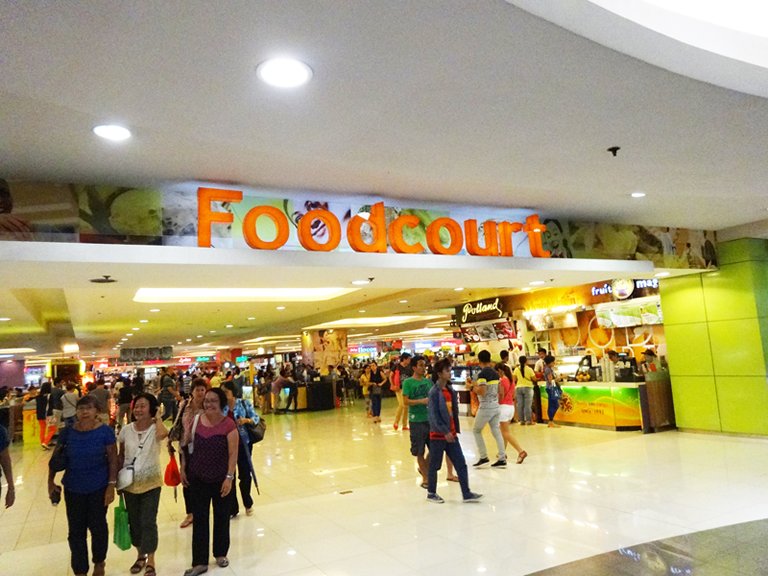 https://hkmb.hktdc.com/en/1X0A0NCR
The Philippine Food Market: How Hong Kong Can Best Serve
The growing urban population and the rise of the middle class in the Philippines has created demand for quality imported food products and foreign food service brands
In the first half of 2014, the Philippines became the second ASEAN member – after Indonesia - with a population in excess of 100 million. It has a young population (with a median age of 23), and more than 60% of its citizens are of working age. The growth of the Philippines' working population is the fastest among ASEAN economies with no less than 30 million.
Previously an agrarian economy, the Philippines has experienced an economic transformation of its manufacturing and service sectors, a development that has raised employment and incomes considerably. It should be noted, however, that its agricultural sector remains substantial, regardless of the continued rural-to urban shift, a move largely driven as part of a bid to secure higher-paid jobs in the cities. Currently, agricultural output is increasing slowly compared to either the manufacturing or services output, and makes up a shrinking share of GDP. Nonetheless, the Philippines has the lowest old-age dependency ratio among the major ASEAN economies, while the increased employment of higher-paid workers and professionals is seen as conducive to greater domestic spending.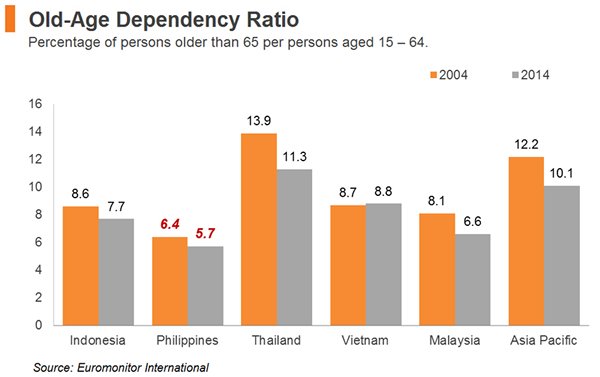 The jobless rate in Philippines fell to a record low of 6% in the third quarter of 2014, a continued improvement from 6.7% in the previous quarter and comparing remarkably well with the 9% average in the two decades to 2014. Economic booms, with the availability of more higher-paid urban jobs, have created a virtuous cycle. A combination of increasing employment, growing household incomes, and the quickened pace of urbanisation is fast-tracking the development of the country's food and beverage (F&B) market. About half of the nation's population lives in the cities, and they are becoming more committed consumers of higher-value F&B products and services.
As a lower middle-income country, a high percentage of disposable household income in the Philippines is spent on food. In recent years, more than 40% of Filipinos' household expenditure has been spent on F&B (the highest among major ASEAN countries), outstripping expenditure on public utilities (13%) and transport (12%). As incomes rise quickly, the food-loving Filipinos, especially those in the working segment, are willing to pay more to enjoy quality foods. In the five years to 2013, consumption expenditure on food and non-alcoholic beverages has been growing annually at high single-digit rates.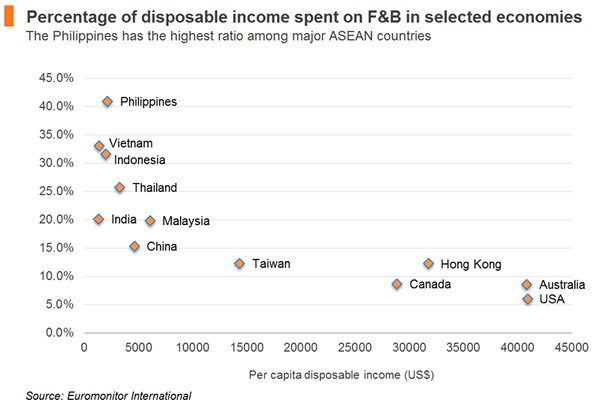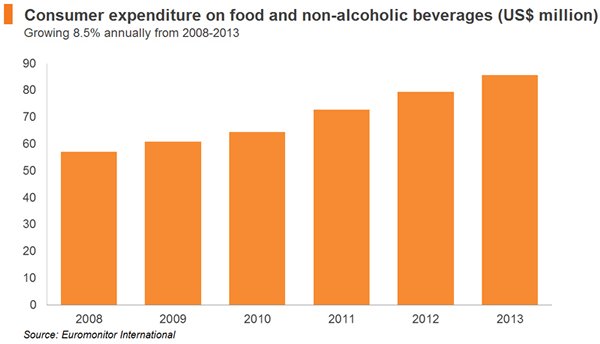 As with many other emerging markets, the Philippines is witnessing a fast-growing number of dual-income families – households in which both the husband and wife go out to work – a trend especially prevalent in cities like Metro Manila and Metro Cebu. These working couples have less time to prepare meals, particularly in the evening, resulting in less time spent with other family members. This has led to a growing demand for packaged foods and F&B services. In fact, dining out has now reached an unprecedented scale among working Filipinos, with the sector catering not only to the food requirements of better-off consumers, but also to their increasing penchant for socialising with friends and family members.
Filipino cuisine has been influenced by many different cultures, owing to its long colonial history. Therefore, Filipino consumers are open to many different kinds of cuisines, and food products and restaurants from China, Japan, Korea, Thailand and North America are found throughout the country's urban centres. Hong Kong F&B companies are in a good position to tap into the Philippine market, as local consumers may be familiar with Hong Kong F&B brands and Hong Kong cuisine, such as cart noodles, dim sum and fusion foods. This is on account of the presence of the more than 180,000 Filipinos living and working in Hong Kong, who can act as "food ambassadors" for Hong Kong cuisine.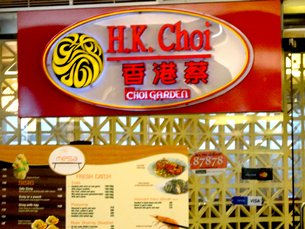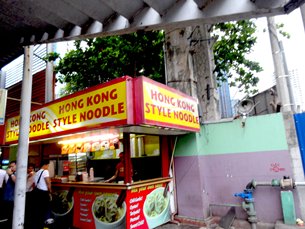 Filipino food lovers demand variety, convenience and health
The Philippine food market is relatively open and competitive – basically allowing wholly foreign-owned food retailers and F&B companies to set up shop. Renowned international packaged food brands, such as Nestlé, Unilever and Kraft, have operated in the country for many years. To break into this fast expanding market, it is important for Hong Kong F&B companies and brands to provide differentiable products or food services that can effectively meet the emerging local demand.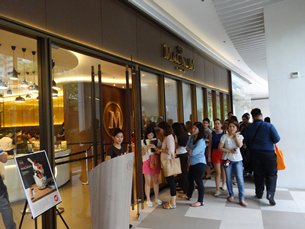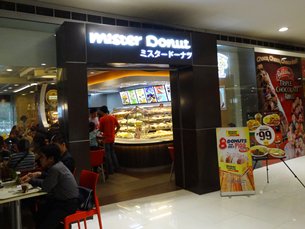 The growing income level in the Philippines is driving the changes in consumer taste and the demand for a greater variety of quality food products and food services. In particular, young professionals and affluent consumers are increasingly interested in high-quality overseas F&B brands. These Filipino consumers are quite adventurous eaters, willing to try new cuisines and eateries that appear sufficiently differentiated.
Foods that are considered "authentic", such as Japanese ramen noodles, have successfully created a craze in the Philippines. Notably, Filipino consumers are generally receptive to Chinese foods, as white rice is also a staple food in the Philippines. This offers real opportunities for Hong Kong F&B companies to introduce genuine Hong Kong and Chinese-style foods to the country. Tim Ho Wan – a Hong Kong-based food brand – has already established a foothold at the SM Mega Mall in Metro Manila and has generated a distinct buzz among Filipino consumers with its quality and genuine Guangdong-style dim sum.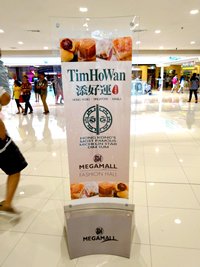 Owing to the increasing urbanisation in the Philippines, the pace of life is becoming faster than ever. When it comes to food, convenience is now an important attribute appealing to many busy working Filipinos. For instance, meal solutions such as ready meals, canned/preserved foods, readymade sauces and dressings that help working people save time when it comes to food preparation are all gaining traction in the market.
Along with improving living standards, health-consciousness is rising. A number of Filipino consumers are now looking for healthier foods, such as sugar-free and organic products. In fact, many supermarkets and retail grocery stores in the country have established specific gourmet sections selling healthy and organic food products. In keeping with this nascent trend, many international brands, such as Nestlé, have set up new healthy product lines to cater to this expanding consumer segment. Owing to this increasing affluence and health-consciousness, there has been an up-and-running trend in Hong Kong in the supply of organic foods and other healthy food items. In this context, Hong Kong F&B companies can supply such niche products to the Philippine market and strategically set themselves apart from their competitors in the F&B market there.
Channels for Hong Kong F&B companies to enter the lucrative market
In the Philippines, modern grocery retailers including supermarkets, hypermarkets and convenience stores are the main distribution channels for packaged foods, accounting for the sale of more than half of such goods in 2013. Compared to traditional fresh food markets and neighbourhood convenience (i.e. "sari-sari") stores, these modern retail stores supply quality products, many of which are imported items, thus appealing to consumers who are increasingly conscious of health, food safety and quality. In addition, many stand-alone hypermarkets and in-mall food retailers provide one-stop-shopping destinations for Filipino consumers, as they offer plentiful parking for shoppers, along with good consumer services, such as home delivery.
As well as offering quality food products, Hong Kong packaged food exporters need to secure effective channels to market their products to the targeted consumer segment. As such, they are advised to look for those credible importers, distributors or agents in the Philippines who are capable of distributing imported products through modern retail channels or who enjoy good working relationships with those retailers. To identify these local partners, Hong Kong companies can seek assistance and gather useful information from industry chambers and associations, such as the Philippine Chamber of Commerce and Industry.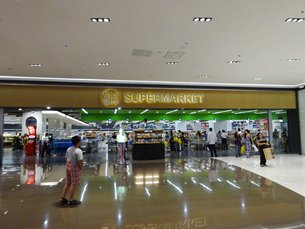 In the Philippines, in-mall retail outlets generate higher turnover in food services than other channels, including stand-alone stores and home delivery operations. Given the prevailing mall culture, Filipino consumers spend a considerable amount of time in shopping centres for social purposes. (see Selling to the Philippines: Syncing with the New Retail Reality). As a result, food service stores located inside these malls enjoy brisk business due to high levels of foot fall. Close partnerships with the mall operators can enable food service brands to expand their store networks alongside the proliferation of shopping centres in cities outside Metro Manila.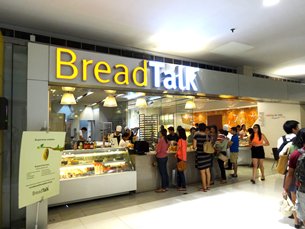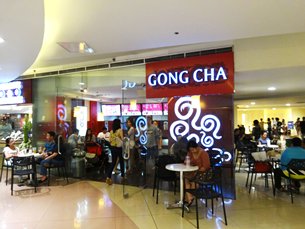 Other than setting up and operating retail outlets directly, franchising is the most popular business mode adopted by both local and foreign food service brands. Through franchising, food service operators are able to quickly popularise their brands in the country, as it requires reduced capital investment and business risks are partly shared by the franchisees.
In an archipelago country such as the Philippines, which is comprised of more than 7,000 islands, acquiring local knowledge of Filipino franchisees is essential when it comes to developing food service businesses in the different regions of the country. Most of the well-known local and international food service brands in the Philippines use franchising to expand their businesses, such as Jollibee, Chowking, McDonald's and Pizza Hut. For Hong Kong F&B companies interested in breaking into the fast-growing market in the Philippines, identifying a reliable master franchisee can help them take care of the local franchising procedures.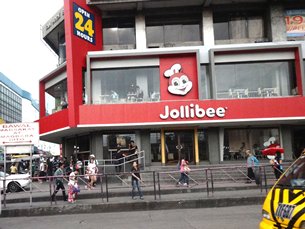 The Philippine Franchise Association (PFA) is one of the largest trade associations in the country, with members including a number of top consumer food service brands, such as Pizza Hut and McDonald's. The association provides various services for franchisors including seminars on investment opportunities and regional road shows. In addition, PFA organises a franchising show every year, an event where Hong Kong food service brands can seek out suitable master franchisees across the country.
Effective food marketing can make a real difference
As with other kinds of products and services, an effective marketing strategy is important in helping F&B companies to establish and bolster their brand image, and thus drive up sales. Regarding the marketing message, Hong Kong companies should realise that family bonds, as in Chinese culture, are one of the core elements of Filipino society. Therefore, it is common to see different F&B companies in the Philippines trying to strengthen their brand images through family-oriented marketing campaigns, emphasising the importance of sharing family meals together and encouraging the young, time-poor Filipinos living in the cities to spend more time with their families. Another added advantage would be a strong focus on the health benefits of a product in order to attract the health-conscious consumer segment.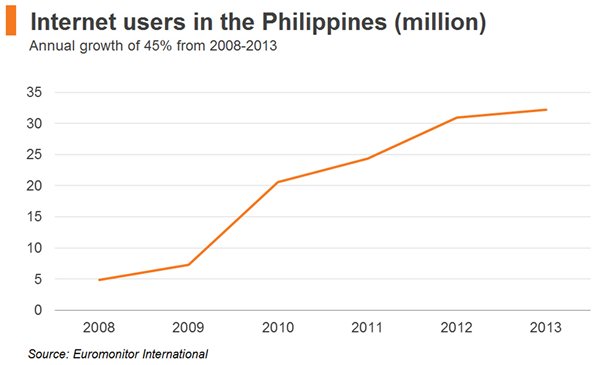 Though mainstream marketing of food products in the Philippines is still conducted through traditional advertising means, such as television, radio and print media, the increased use of more innovative channels is on the rise. For example, some F&B companies organise family- or health-related events and activities for Filipino consumers. With wider internet access through smartphones and computers, social media, such as Facebook and Twitter, is becoming more popular among Filipinos, especially those in the younger age group. As a result, online social networking is another emerging marketing trend in the F&B industry, allowing companies to get in closer touch with their customers and gather more up-to-date information on their consumer profiles. For more tips on marketing to the young middle class in the Philippines, please see: Philippines: The BPO Boom and Consumer Growth.
Useful contacts:
Related information: Philippines infographics
Food & Beverages
Catering Services
Philippines
Southeast Asia