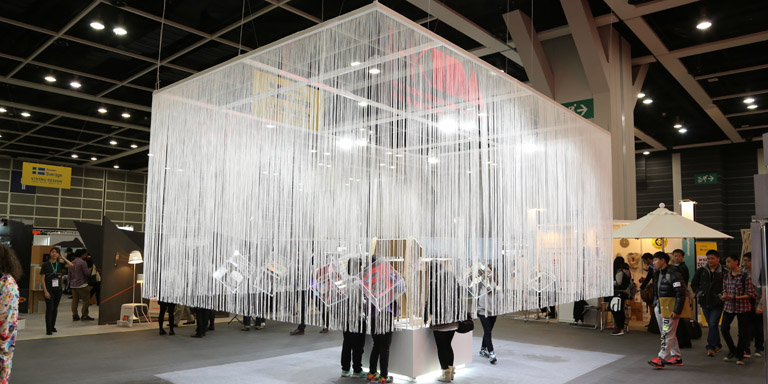 Dream Designs in Hong Kong
Some of Sweden's best innovations were on display at the Inno Design Tech Expo in Hong Kong.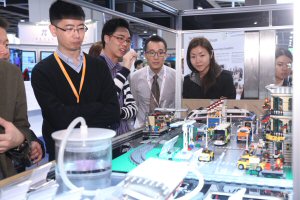 The city of Malmö is Sweden's answer to Silicon Valley. Ranked the world's fourth-most inventive city, Malmö was where the milk carton, mobile phone and bluetooth technology were born. Some of the best that Malmö and Southern Sweden have to offer were featured at the 10th edition of the HKTDC Inno Design Tech Expo (IDT Expo), held 4-6 December at the Hong Kong Convention and Exhibition Centre. Under the theme "Living Design," Sweden was this year's Partner Country.

"It is the tradition of the Swedish mindset," said Joakim Nydemark, CEO of Crunchfish, a tech solution company that specialises in touchless technology, including hand-gesture and face-recognition systems. "We are raised on, and have a tradition of being open-minded and thinking outside the box."

Set up in 2010, Crunchfish launched its touchless technology with a Chinese manufacturer last year, and is now working with a handful of manufacturers on the Chinese mainland to integrate the system into handsets. "This is a paradigm shift, where we are moving from using touch to touchless interaction. And you need to make sure that you provide the guidance to users, so they can adapt," said Mr Nydemark.

Crunchfish was among six companies that showcased their expertise at a seminar highlighting design and innovation from southern Sweden.

According to Jonas Svennbert, CEO, Zenit Design, finding solutions to a problem is the goal of design. "Design thinking is an open approach to problem-solving," said Mr Svennbert. "Design helps you to identify the problem. Understanding end-user behavior is key," he added, noting that enlisting a designer can save companies time and money.
Prototyping the Future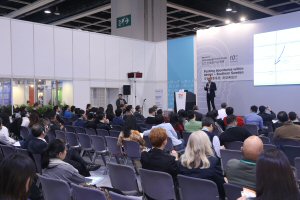 Advances in technology make communicating new ideas not only possible, but cheaper.

"Designing the future will involve prototyping," according to James Haliburton, CEO of Topp, a user experience consultancy. Prototyping, which he said, creates an emotional reaction, has become a prerequisite to selling ideas.

But design is not solely visual. Using sound design can also enhance a brand, said Martin Hallbert, Creative Director, Radja Sound Design Agency. "Sound affects behaviour, and how you learn." Using sound design, he said, is a way companies can differentiate themselves from other brands. A shopping mall, for instance, he said can choose to play traditional Christmas carols in the background, or opt for original music to set itself apart from the competition.

Innovation helps companies stay ahead. "Innovation leadership gives you the freedom of choice in deciding where to go," said Sigvald Harrysson, CEO and founder of Innoventum. The Swedish consultancy has helped multi-national corporations come up with solutions to problem that have baffled their own in-house experts.

Mr Harrysson said collaboration – and changing the mindset of the "lab is our world" to the "world is our lab" – is an important factor in coming up with breakthrough innovation. Innoventum has enlisted post-graduate students, who he said are more open-minded than experts, to come up with solutions to problems.
Knowing the Market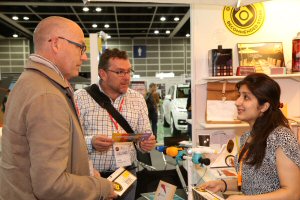 Another seminar stressed the importance of brand development. "Building a brand is not easy," said Andreas Schupp, Director of Design and User Experience at Lenovo Group Ltd. "It's not the same as OEM. You have to think about design. It's not just having a nice product, you have to know how to market it as well," said Mr Schupp. "Uniqueness and differentiation comes through design."

Design start-ups can consider building their brand through online design sites such as Hong Kong-based buyMeDesign, which regularly scouts for emerging talent.

"Our team builds their story-telling, to reveal it to the media, and try to reach traditional retailers or unconventional ones," said Florence Coirier Giraudon, Director of buyMeDesign. "We also wish to collaborate with them."

Ms Giraudon's advice to budding designers is to be prepared to invest the time. "Don't just copy something that you like find something new that responds to a need not just in Asia, but globally."
Entrepreneurs Helping Entrepreneurs
Several Hong Kong companies have been set up to help commercialise innovative concepts. According to Simon Squibb, founder of start-up incubator Nest, "Silicon Valley is a mindset, not a place."

"Hong Kong is a great place to test ideas because of the volume of visitors from around the world that come to the city," said Mr Squibb.

While some angel investors are solely interested in the potential financial gains, others, such as serial entrepreneur Yat Siu, founder and CEO of Outblaze, want to invest in ideas that excite them.

"Your first pitch has to identify what the problem is," Mr Siu said, adding that companies also have to do their homework about the target investor in order to articulate "what do you want from me?" Mr Siu said that he is more interested in early adopters or products that are disruptive, rather than those that fit into an existing ecosystem. But ultimately, coming up with an idea is not innovation in itself.

"Invention is not innovation," he said. "Invention is a new idea, while innovation is a process of problem solving."
Related Links
buymeDesign
Crunchfish
HKTDC Inno Design Tech Expo
Innoventum
Nest
Outblaze
Top.se

Sweden
Hong Kong
Scandinavia