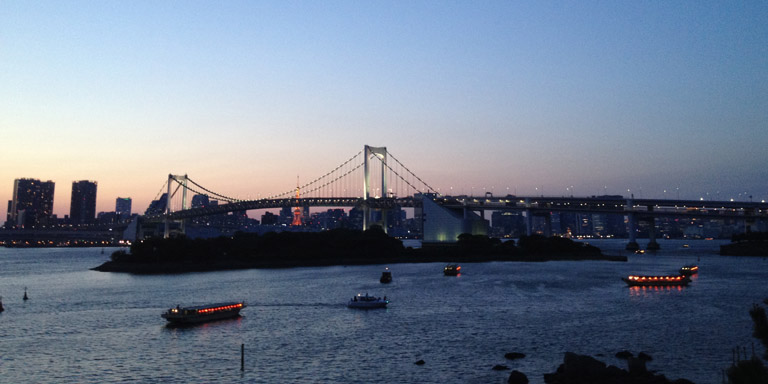 https://hkmb.hktdc.com/en/1X0A0EXX
From Crisis to Opportunity
A Japanese PR agency is helping Japanese companies expand their market abroad via Hong Kong.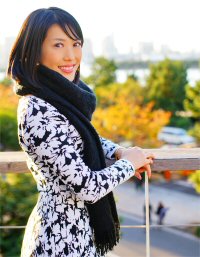 In the spring of 2011, shortly after the 11 March Tohoku earthquake hit Japan, Tomoko Komatsuzaki gazed out from her office at the streets of Roppongi, a tourist district in Tokyo famous for its nightlife. The streets would normally be bustling with activity, but not that day.

"Roppongi had become almost like a ghost town," recalled Ms Komatsuzaki, founder of Tokyo-based PR company iNTO, which specialises in helping Japanese companies enter foreign markets. "My company had just launched on 1 March 2011. I had barely started."

The crisis created an unexpected opportunity for the Japanese entrepreneur to expand her business to Hong Kong. "As so many foreigners had left Tokyo, it occurred to me that for Japan to survive and recover, it should expand its presence abroad to reconnect itself with the rest of the world," said Ms Komatsuzaki. "I truly think Japan has a lot of nice things to offer to the world. Products made in Japan are safe and the quality is great. So I decided I could help Japan by building an overseas business platform to promote its products."
Favourite City
The first city that sprang to mind was Hong Kong, her "all-time favourite city." But she would not rush through the idea, as the priority at the time was to grow iNTO's business in Tokyo amid Japan's economic woes sparked by the natural disaster.
As the business fell into place, she set about looking for an office location in Hong Kong and "was lucky to find an inexpensive" office in the heart of Central, on Pedder Street. Manned by one Japanese member of staff, the Hong Kong office started operations in April with a US$26,000 investment. While still based in Tokyo, Ms Komatsuzaki regularly flies to Hong Kong to supervise the business and meet clients.

In Hong Kong, PR companies with a focus on Japan are thin on the ground, with only one competitor based in the city, according to Ms Komatsuzaki. This, she believes, stands her in good stead in a market where Japanese products enjoy a strong reputation.
Yubari Melons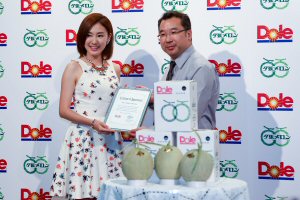 iNTO's Hong Kong office organises PR campaigns promoting Japanese imports for Japanese and non-Japanese companies. It also organises Japan travel briefings for local tour operators and individuals planning to visit Japan.

Tapping her contacts in Japan and Hong Kong, Ms Komatsuzaki has been helping clients secure local media exposure. In June, for example, iNTO hosted a press conference to promote the sale of 50,000 rare and expensive Hokkaido Yubari King melons in Hong Kong supermarkets and department stores. The public event, featuring a local TV actress as guest, attracted journalists from more than a dozen media outlets, many of them from the Chinese mainland.
Starting Point
Ms Komatsuzaki said the mainland is the ultimate target market for her clients and she intends to expand the geographical scope of iNTO northwards, noting that Hong Kong is the best starting point.
| | |
| --- | --- |
| "Hong Kong for me is a gateway connecting the East and the West." | "Imagine we have to do this melon promotion event in mainland China. It would be very difficult and complicated to import 50,000 melons from Japan to the mainland," she said. "I have worked with state-run enterprises in Beijing and Shanghai before, and I am aware foreign PR companies have to have close relations with state-run companies. Besides, sometimes a media event can get called off at the last minute due to some sensitive issues. But you don't have such problems in Hong Kong. So it's best to build up the business here before considering expanding to the mainland." |
Ms Komatsuzaki's ties to Hong Kong began in 2009, when she represented a Japanese advertising agency at the Hong Kong International Film and TV Market. Since then, her Chinese network has grown, and her Japanese business contacts often seek her advice on doing business in Hong Kong and the mainland. Following the 2011 earthquake disaster, more firms in Japan have started eyeing the mainland market, she said.
But for Ms Komatsuzaki, setting up a business in Hong Kong, which she said is already profitable, is not purely about making money. "I can say I set up a business here just to have a great excuse to come here more often," she said. "Hong Kong for me is a gateway connecting the East and the West. The whole city is like a big theme park for me. I love its food and speed. Compared with Japan, it is easier to meet people and make friends in Hong Kong. People here open up after a couple of meetings and you can get into their world more easily. I love Japan, but Hong Kong is also a wonderful place to be."
Related Link
iNTO
Public Relations
Tourism & Hospitality