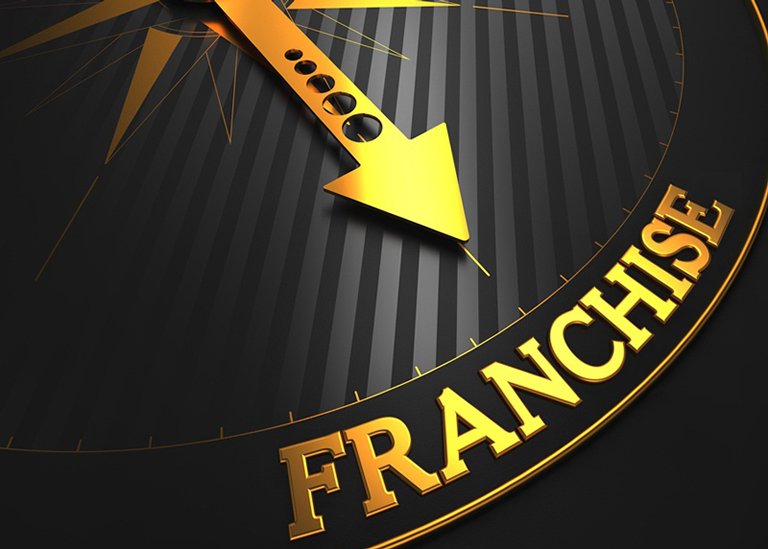 https://hkmb.hktdc.com/en/1X0A08HV
Franchising through Hong Kong: Accessing the Asian Market (Executive Summary)
Franchising is an established model of business expansion, which is especially common for the food and beverage, retail and other services sectors. In developed economies, the domestic franchise markets are close to saturation. Many international brands have started to look for opportunities in emerging markets. Most Asian countries, however, have only begun to enthusiastically embrace franchising in recent years, as their rising middle-income class becomes more affluent and gravitates towards international brands.

The global market value of franchising was estimated at US$3.79 trillion in 2014. Currently, the global franchising market is dominated by the US, which accounts for 63% of the total, while Asia as a whole represents only 16% of the global market value. In the next five years, the Asian region is expected to post double-digit growth. By 2019, the number of franchise brands in Asia is expected to exceed that of the US, EU, Australia and New Zealand combined.

According to an HKTDC survey of 70 international franchisors and 80 Hong Kong and mainland franchisees, 87% of the international franchisors questioned have their eyes on the vast China market. ASEAN member countries are also receiving attention from international franchisors, thanks to their large populations, rising disposable incomes, rapid urbanisation and increasing awareness of franchising as a business opportunity.
As Asian consumers earn more discretionary income, they increasingly crave the quality, convenience and service associated with Western brands. Busy urban lifestyles leave people with no choice but to outsource functions traditionally done within the family, such as cleaning, cooking and education. Sectors such as food and beverages, as well as personal and commercial services that cater to the needs and lifestyles of the middle-income class, are likely to offer higher potential for franchising in Asia.

International franchising, however, is a complex affair. The major challenges that international franchisors encountered in Asia were, in descending order, "hard to find qualified franchisees" (74%); franchisee management (72%); licence application procedure (54%); foreign exchange control (46%); localisation of brand and products (43%) and IP/patent registration and protection (43%).

Hong Kong, apparently, has the edge in serving the growing franchising business in Asia, including its showcase role, track record of organising exhibitions, world-class supporting services, access to quality franchisees, the availability of industry talent, market sensitivity and close business connections with different markets in Asia. Industry practitioners are positive about Hong Kong serving as a two-way springboard for Western franchisors looking to gain access to the Asian markets, and for the Asian brands to venture into the global marketplace.

In particular, Hong Kong was rated positively for the following roles: as a testing ground or showcase for novel business concepts or products (5.56 on a 1-6 scale), an international franchising exhibition centre for franchises (5.37), a fundraising and financing centre for franchises (5.23), a business matching platform (4.9), an integrated service provider (4.79), an Asia market/business information centre (4.74) and a preferred destination for franchised regional centre (4.23). Among the surveyed franchisors, 29% have set up a regional office in Hong Kong. For those who have not, 89% said they are likely to set up one in Hong Kong when expanding into Asian markets via franchising.

This presents a number of business opportunities for Hong Kong companies. First, Hong Kong services providers can offer an array of professional services for the franchising industry. According to the survey, the services that international franchising require the most are, in descending order, accounting/tax services (85%), legal services (76%), market/customer research (66%), localisation of products (53%), franchise brokerage (51%) and importing products and raw materials (51%).

Second, Hong Kong companies may act as the master franchisees or area developers to help international franchisors deal with the challenges they may face in China. With decades of experience of doing business in China, Hong Kong companies are trusted partners of international franchisors, to help manage the mainland franchisees, deal with bureaucracy, handle licence applications, fulfil import requirements, manage supply chains, adapt to local needs and tastes, and communicate with the local business community and government officials. At the same time, Hong Kong businessmen who are familiar with the international market, business practices and culture, may also serve as an agent to help mainland companies expand overseas using the franchise model.

Some 31% of international franchisors polled have appointed a master franchisee or an area developer in Hong Kong. For those who have not, 82% said that they are likely to appoint a master franchisee, while 87% said they are likely to appoint an area developer in Hong Kong.

Third, Hong Kong manufacturers may consider transforming their products to a structured franchise system by capability upgrading, process standardisation and brand building, to help place their products within reach of the increasingly affluent consumers in Asia and even further afield. Besides, many of Hong Kong's domestic brands from various sectors have developed their own retail/distribution network, strong brand equity and proven operating systems.

In fact, Hong Kong brands have an advantage and enjoy a privileged status in Asia, particularly in China. Mainland consumers think that Hong Kong brands have a unique appeal and are more similar to their local culture than international brands. Hong Kong as a brand denotes quality, reliability and style. In fact, many F&B chains in China were created using "Hong Kong Style" as the core of their brand concepts. A lot of mainland consumers, especially those in second-tier cities, perceive Hong Kong brands and products to be superior to their own. Such a reputation creates a valuable opportunity for Hong Kong brands to expand to the Asian market via franchising.
Please click here to purchase the full research report.
Hong Kong
Hong Kong
Southeast Asia