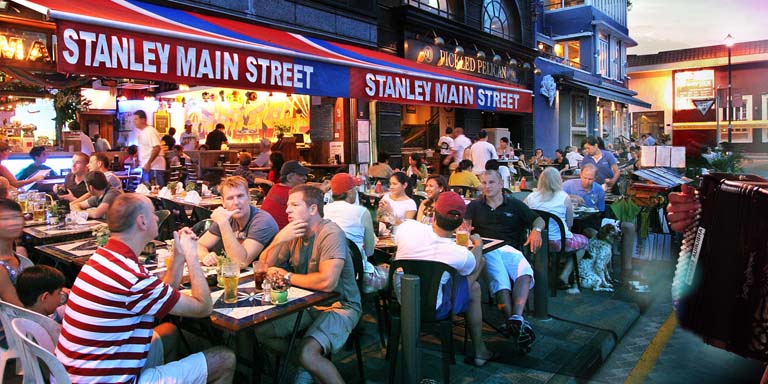 https://hkmb.hktdc.com/en/1X0A03L6
Step Out and Sup Up
Food and wine connoisseurs flock to Hong Kong in November for the city's biggest culinary festival.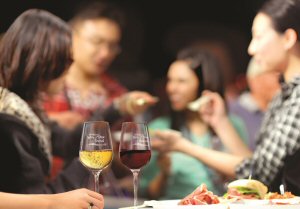 As the culinary capital of Asia, Hong Kong famously has more than 12,000 restaurants, paired with an eclectic array of wine boutiques and lively street-side bars. Any time is the right time to enjoy Hong Kong's legendary hospitality, which peaks in November, the city's food and wine month.
Among the major events on the tourism calendar, the month-long festival is a celebration of the multinational cuisines and wines of the world, which make Hong Kong such a melting pot of flavours. In true Hong Kong style, it kicks off with an opening party, followed by several weeks of wining, dining and entertainment enjoyed in a carnival atmosphere.
Autumn is regarded as the prime season for food in Hong Kong: it's when the first harvest of prized imported white truffles appear on restaurant menus, while Cantonese cuisine reverts from summery stir frys to comforting cool season hot pots.
Fresh is Best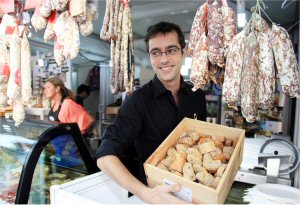 Chan Yan-tak, Executive Chef of Lung King Heen, the three-Michelin star Cantonese restaurant in the Four Seasons Hong Kong, credits the city's efficient logistics for bringing the freshest ingredients swiftly to his door.
"Hong Kong is a city blessed with a highly developed air transport system, which allows premium ingredients to be flown in from overseas within a few days," he said.
Autumn, he said, is a fantastic season to sample Chinese cuisine, with several delicacies available at this time of year. "Yunnan wild mushrooms, hairy crabs, winter melons and termite mushrooms are all in season in autumn," Chef Chan added.
Richard Ekkebus, Culinary Director of Amber, a two-Michelin star establishment ranked fourth on the Asia's 50 Best Restaurants 2014 list, agrees that Hong Kong "is one of the world's most exciting food cities." "There are probably just a few cities out there where the spectrum of restaurants is so broad and the quality available in each spectrum so high," he said.
Perfect Wine Pairing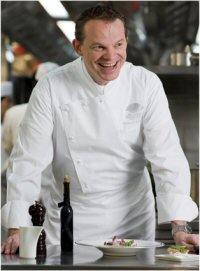 As the Hong Kong dining scene has become even more sophisticated, so too have diners' wine palates.
"I love how the 'new generation' of wine drinkers are excited by the prospect of trying something absolutely new and different," said Eric Chan, Head Sommelier at Café Gray Deluxe. "Hong Kong is already a great place for this, as wines from all over the world are readily available and accessible."
Eddie McDougall, a host of TV programme The Flying Winemaker, agrees. "The city is going gangbusters with wine," said Mr McDougall. "You see people go from knowing nothing to knowing a lot in a very short time. There's great access to good wines here both in shops and online, and excellent recommendations from passionate sommeliers in good restaurants."
Gourmet Tourism
This growing appetite for Hong Kong's culinary delights has also given rise to the relatively new business of boutique food tourism. Dutch-born Ester van Steekelenburg founded Urban Discovery in early 2013, guiding guests on a Kowloon Culinary Wanderwalk to sample traditional Hong Kong street food.
"Food is central to the culture of Hong Kong and the stories behind such things as the use of bamboo poles in making the perfect noodle, the [supposed] health benefits of snake soup, and the traditions of the Cheung Chau Bun Festival are equally fascinating and amazing as the taste of the food itself," Ms van Steekelenburg said. "It's this combination of food flavours and food culture that makes Hong Kong a foodies' paradise."
Hongkongers' love of food and food trends has also attracted a wide variety of restaurateurs and chefs to Hong Kong, further heightening the dining experience, she added.
"November is a great time weather-wise to visit Hong Kong, with mild temperatures and lower humidity. So it's comfortable and easy to explore the city on foot, to experience its diversity."
Foodies' Haven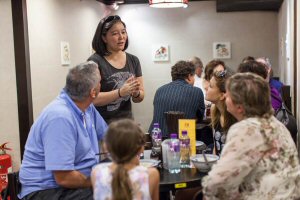 Cecilia Leung began her Hong Kong Foodie tours in 2011. "Our mission is to lead hungry souls from around the world to wander off the beaten path and taste some of Hong Kong's favourite foods," said the Hong Kong-born Ms Leung, who offers several gourmet and cultural tours of traditional food districts on Hong Kong Island.
"Hong Kong is a wonderful dining destination all year round," she added. "One of the things I love about Hong Kong is that, in addition to great Cantonese food, you get different varieties of food from all over the world: Western, varieties of regional Chinese cuisine, and different takes on Southeast Asian cuisine. You are able to get a lot of international flavours in Hong Kong, without even leaving the city."

Hong Kong Food and Wine month is in full swing, with events, carnivals, restaurant wine-and-dine promotions, wine-themed tours and classes on offer. Just follow the Hong Kong Tourism Board's advice about the city's biggest culinary event of the year and "remember to bring along a good appetite."
Related Links
Hong Kong Foodie
Wine and Dine Festival