https://hkmb.hktdc.com/en/1X09ZURR
From Animation to Licensing
Planning ahead is the key to developing a profitable licensing business for animation cartoon characters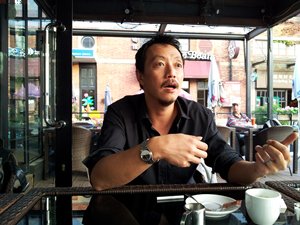 Tony S. Izumi, Executive Supervisor of Giant Eye Chinimation
Tony S. Izumi (TI), Executive Supervisor of Giant Eye Chinimation, has had great success with licensed products related to Toonmax TV's Battle Blade cartoon series. He previously worked on a number of other high-profile projects during his time with Takara Tomy. He tells Pansy Yau (PY), Deputy Director of Research for HKTDC, the importance of planning ahead, story development and establishing the appropriate framework for transforming licensed properties into successful toys.
PY: Entertainment/character products are the largest category of licensed properties in Asia, with spin-off products of top movies and cartoons proving hugely profitable. In Hong Kong, we have created several good characters, but many of them are not doing very well in terms of licensing. From your experience, do you have any advice as to how to expand from toy animation to IP licensing?
TI: My first advice is, if you are a designer, it is important to create the best version of something you like. Don't think too much about the market. My second piece of advice is to have a producer beside you. They can advise you as to whether the character is suitable for animation, toys or T-shirts.
It is always a balance between creativity and demands of the market. If you think too much about the market, sometimes you cannot come up with a very strong concept or design. If you only focus on what you want to do, however, maybe that is not acceptable to the market. So, you may have to undertake both roles yourself or to find a partner to work with you.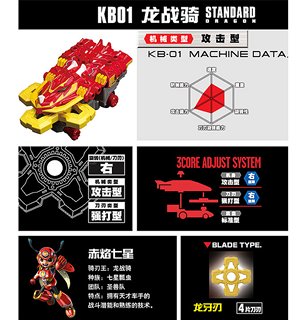 Planning how a character develops in the future is important in product design
The standard, power-up and final versions of fighters in the Battle Blade is an example of good planning
As to character design, it depends on whether you want to have a big franchise, i.e. you want this character to be used in animation, comics, merchandising or licensing. In that case, you have to consider all the relevant aspects before you finalise the character. For example, if you are thinking of a character only for animation such as CGI (computer-generated imagery) animation, then you don't have to worry about how it would look with fewer colours or if it was printed onto a cup. This means it is important to define how you want your character to develop in the future. So, if you are only concerned about certain categories, just focus on what is necessary for those categories. Don't put any effort into irrelevant aspects.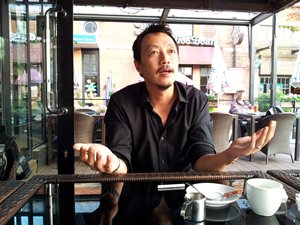 Team work and communication are important in animation projects
Planning ahead is important. Many people in China, for example, want to do something related to theme parks. Sometimes, they develop a good character, but when they want to extend it into theme park usage, they find out that the character is only cute in a 2-D format. It might not be suitable as a 3-D character or as a large-scale model placed at the entrance of a theme park. If a character is not designed well, it is difficult to transform it into a 3-D character. These are the kind of issues that you need to be aware of before you work on a design or, at least, before you finalise that design.
PY: You suggest designers to work with a producer or other people that could help them commercialise characters. When forming such partnership, though, what aspects of the relationship should you pay particular attention to? The finance, the schedule or something else entirely?
TI: It is important, first of all, to focus on the concept - i.e. why are you doing this project. Then, when come into operation, you have to be mindful of the budget, the schedule and the kind of technology required. Unless you are doing everything by yourself, including writing the script and completing the drawings, then you will have to think of how you communicate with a wider team. This is particularly important if there are team members based in different countries, places where there may be different cultures and business habits. In this case, particular attention should be paid to any issues that would delay communications and schedules. For example, as I am a Japanese, extra time would be needed for the translation of the script, etc. These are common issues with both big and small projects, but are particularly relevant to major projects, such as animated films that involve a considerable number of people and an extensive budget. It is important to address all of these issues.
PY: Based on your experience of more developed markets, such as Japan, what aspects of the licensing business would have good prospects in China?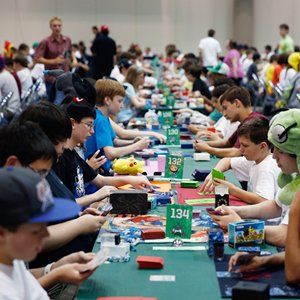 The TCG market is sizable enough to become a key revenue source for animation projects
TI: In Japan, the licensing market has not grown over the last 10 year, so the people there have been obliged to come up with all sorts of new ideas in terms of the licensing usage of characters. There are a number of different ways of using such characters, but growth is coming principally in the advertising sector. Currently, the share of licensing revenue derived from advertisements is around a third of the total. One trend in Japan is that companies or brands that want to come up with eye-catching commercials look for good characters. I believe this trend will also take off in Hong Kong, Taiwan and mainland China. As more companies and brands look to work with characters, designers should take this into consideration when they create characters. These companies and brands, for instance, may not like to use a character associated with violence, especially if the brand is targeting young children.
Another trend boosting the animation industry is mobile phone gaming, a rising source of income for animation producers outside of the movie world. This has becoming increasingly significant over the past 3-5 years. Another new trend, particularly in the case of larger casts of animated characters, is trading card games (TCG). While many animations feature only a few characters, some - notably Pokemon - have many. In this case, it is comparatively easy to create trading card games. A variety of characters can be printed on the cards, then they can be used to compete with, to play and to collect. This market is growing in Japan, though not very rapidly. Despite this, the market is sizable enough to factor this in as a key revenue source for animation projects. In mainland China, there is no such market. As a result, I am considering trying to create an appropriate TCG for the mainland market, one either aimed at school kids or a more sophisticated version targetted at adults.
Licensing
Toys & Games
Mainland China
Mainland China