https://hkmb.hktdc.com/en/1X09ZQS2
Hong Kong and the Mainland "Going Out" Together (5): International Testing and Certification Services Help Open up the Global Market
One of the key reasons why Chinese enterprises "go out" to seek business partners (or even look to acquire foreign counterparts and foreign brands) is to establish sales networks in overseas markets. Those Hong Kong companies that offer testing and certification services are well-known for their proficiency in the laws and regulations of developed countries, as well as for their experience with related inspection techniques and testing requirements. Furthermore, the certificates they issue are internationally recognised. For many years, these Hong Kong companies have been helping Hong Kong and mainland enterprises meet various mandatory and voluntary requirements for their operational systems, while undertaking product testing and certification to the standards of different markets. All of these services have facilitated international marketing efforts, helping many companies to save on testing and other operational costs.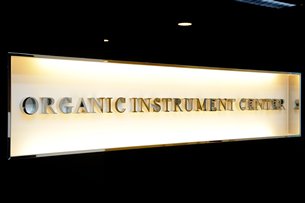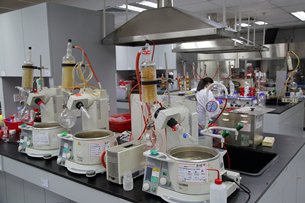 Providing cross-country services
Raymond Wong, Director of Corporate PR and Marketing of SGS Hong Kong, said: "As well as employing local staff, Hong Kong companies and laboratories in the business of testing and certification also employ technical and management personnel from the Chinese mainland, Europe, America and other parts of the world. They fully understand the different specifications and requirements for testing and certification on the mainland, Hong Kong and many overseas markets, while also appreciating the needs of customers from different regions."
At present, Swiss-based SGS has about 1,200 staff in Hong Kong, all engaged in the provision of inspection, verification, testing and certification services. In addition to providing services to local, mainland and foreign customers, these Hong Kong employees work closely with their 13,000-plus mainland colleagues as well as a considerable number of SGS branches and laboratories in the Pearl River Delta and Yangtze River Delta in order to provide testing, certification and related services across a number of different markets. By doing so, they are helping their mainland customers "go out" and venture into various new markets around the world.
Speaking to HKTDC Research, Wong said: "Any enterprise planning to sell the products it makes on the mainland - or in other locations - to different markets would have to comply with the rules and regulations of individual countries or even the requirements of different international buyers. If the enterprise concerned can meet the requirements of a number of markets and buyers with a single product specification, logistics and marketing requirements are much easier to arrange and costs are effectively minimised."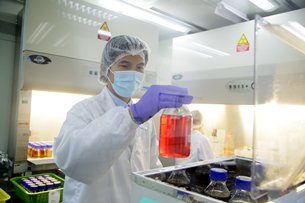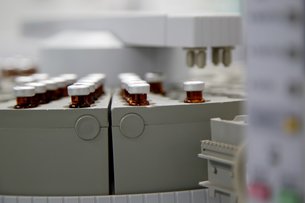 Full range of internationally recognised services
Explaining his company's particular offer, Wong said: "In the case of SGS, the group is a leading testing and certification body with numerous branches and laboratories around the world. In the area of food safety - currently a major concern across the mainland - SGS offers a full range of internationally-recognised food-related services in a number of different specialist areas, including food management, verification and certification under a "farm to fork" model along the entire supply chain."
Currently a significant number of mainland food manufacturers are keen to expand into overseas markets, but lack familiarity with the laws of other countries and the requirements of international buyers. Through its global network, SGS is in a position to provide one-stop services in testing, audit and certification in order to ensure mainland food companies meet the requirements of overseas markets.
Explaining the role SGS can play, Wong said: "International buyers usually require that their suppliers' workshops pass stringent audits. The audit requirements of different buyers, however, can vary quite extensively, so food suppliers have to allocate a lot of manpower and resources in order to comply with them. Through the Global Food Safety Initiative (GFSI) of international food organisations, SGS can help customers achieve international certifications, such as FSSC 22000, BRC, IFS and SQF 1000/2000."
"Furthermore, it can arrange the international certification of food or systems through just one audit and then issue different certificates afterwards, allowing enterprises to meet the quality and hygiene standards of multiple countries and buyers. This will greatly facilitate any enterprise's access to different overseas markets and effectively reduce audit costs."
Wong believes that, due to Hong Kong's advantages in accessing market information, testing and certification companies can get hold of any required technical information at any time with regard to the mandatory and voluntary management systems, product specifications and quality requirements of foreign countries.
He said: "More importantly, Hong Kong practitioners in testing and certification have a good working knowledge of foreign business cultures and practices. So, while they help customers meet the overseas requirements for testing and certification, at the same time they should emphasise the independent nature of their services and uphold service quality and integrity. Only by doing so can they be sure of a good reputation on both the mainland and in the overseas markets."
Remark: For more information about China's "going out", please refer to the research article Jiangsu/YRD: Hong Kong Service Opportunities Amid China's "Going Out" Initiative and the research report China's "Going Out" Initiative: Jiangsu/YRD Demand for Professional Services of the HKTDC Research
Quality Inspection and Testing
Mainland China
Hong Kong
Mainland China
Hong Kong