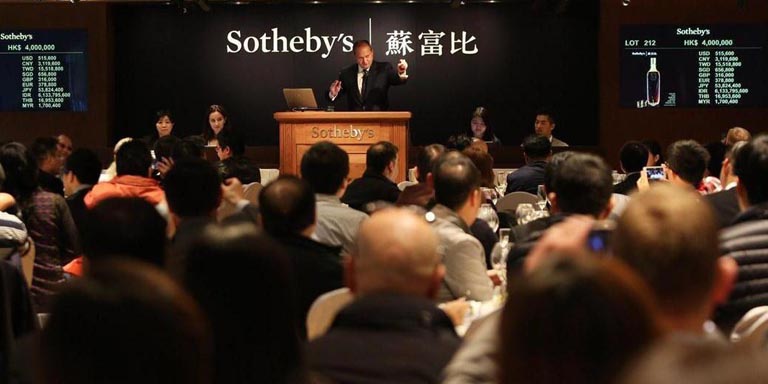 https://hkmb.hktdc.com/en/1X09ZOME
Liquid Assets
The trend towards collecting high-end whisky for investment is fuelling demand for the spirit.
In January, the world's most expensive whisky was sold in Hong Kong. And while the locals are known to enjoy a tipple, this record-breaker is unlikely to be consumed any time soon: at a Sotheby's auction, US$628,205 changed hands for a large six-litre crystal decanter filled with rare Macallan "M" by Lalique.
Collecting spirits as an asset class is a trend that's on the rise. According to Paul Fraser Collectibles, a UK-based high-end collectibles company, whisky investment "is among the most alluring diversification plays around." According to Whisky Highland, a Scottish-based online whisky valuation and investment company, the top 250 investment grade whiskies grew in value by 183 per cent between 2008 and 2012.
That the whisky world record was set in Hong Kong, surpassing the previous one achieved by Sotheby's New York in 2010, is fitting. Barclays' 2012 Wealth Insights report reveals that such collectibles as wine and whisky make up 16.6 per cent of Chinese high-net-worth individuals' wealth, far higher than the 10 per cent global average.
The world's first whisky investment fund was also launched in Hong Kong this year. According to Rickesh Kishnani, CEO of Hong Kong-based fine wines and spirits distributor Platinum Wine, most high-net-worth and ultra-high-net-worth individuals are putting anywhere between four and six per cent of their overall asset allocation into alternative investments, such as wine and art.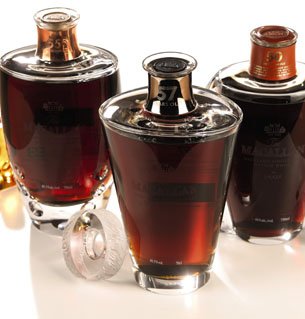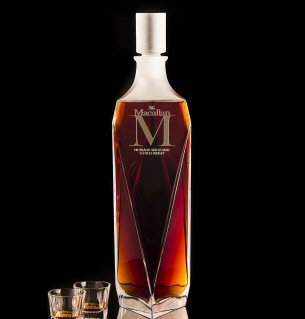 "Through the Platinum Whisky Investment Fund, we're giving the opportunity to put single malt whisky on that map," said Mr Kishnani. "We launched the fund in March 2014 and raised US$4 million in our first round, which ended 30 June," Mr Kishnani said. "In September, we began our second round to raise an additional US$6 million. So far, the fund has invested in many rare whiskies, including iconic brands and silent stills."
Consumption Rising
Daily spirit consumption is also on the rise. According to a market study conducted by Vinexpo, the Asia-Pacific region leads the world in spirits consumption, accounting for 62.76 per cent of the total global volume in 2012. A massive 55 per cent of this growth occurred between 2008 and 2012.
In Hong Kong alone, 1.39 million nine-litre cases of spirits were drunk in 2012. While baijiu – a distilled spirit from China – retained the largest market share with a little more than 60 per cent, consumption of vodka, cognac, liqueurs, brandy and gin was also on the rise.

The same market study found that the Chinese mainland quaffed the equivalent of 40 per cent of the total volume of spirits consumed worldwide in 2012.

Responding to that trend, the latest edition of Vinexpo Asia-Pacific held in Hong Kong in May, showcased cocktails for the first time. Guillaume Deglise, CEO of Vinexpo Asia-Pacific, said the creation of a dedicated area for spirits and a new concept bar in the trade fair had never been done before.
Wine & Spirits Fair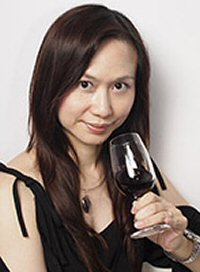 Next month's HKTDC Hong Kong International Wine & Spirits Fair 2014 (6-8 November) will also showcase spirits for the first time. The new dedicated Whisky Bar section reflects the robust growth of the whisky and distilled spirits industry in recent years. Tasting and education sessions have also been arranged, enabling fairgoers to take advantage of the expertise and knowledge of industry players.
Mabel Lai, co-founder of the Hong Kong Wine Academy, said cocktails and beer appeal to the younger crowd as "these are social networking drinks." "There is also a group that just drinks whisky, which goes well with cigars," she said. "Many people drink wine, while others drink whisky to differentiate themselves or even to present a higher image."
Noting that imports of flavoured gin, vodka and brandy are rising in Hong Kong, Ms Lai pointed out that the city's alcohol tax law "is rather simple when compared with surrounding countries in Asia."
The luxe Lan Kwai Fong nightclub operator Magnum Entertainment, where Smirnoff vodka was the most-ordered drink for three years in a row, offers another theory on the growing popularity of spirits. In the prospectus prepared for the company's initial public offering earlier this year, Magnum credits its own business growth to a 50 per cent surge in expatriate professionals coming to Hong Kong after the financial crisis. "It is believed that this leads the Hong Kong alcohol consumption and night entertainment scene closer to the consumption patterns observed in Western countries," the prospectus said.
Stocks in Magnum Entertainment Group Holdings Ltd, the first nightclub operator to go public in Hong Kong, more than doubled on its first day of trading following the January launch.
Treasures for Sale
Meanwhile, auction houses continue to rack up huge amounts in spirits sales. In August, the latest sale by Bonhams Hong Kong of rare single-malt whisky included a sell-out of the 200 lots of Japanese whisky offered. The sale, which also included 64 lots of Scottish single malts, totalled HK$6.56 million, with an overall 97 per cent of the lots sold.
Bonhams' wine specialist Daniel Lam said that spirited bidding among whisky aficionados in the packed saleroom and online drove prices well above their presale estimates, "proving that the demand for rare single-malt whiskies, and in particular Japanese ones, remain at an all-time high."
As expected, the highly collectible Yamazaki-50 year old, one of the rarest and oldest Japanese single-malt whisky of all time, fetched HK$257,250, 70 per cent above the presale low estimate of HK$150,000, he noted.
More liquid treasures will be offered at Bonhams Hong Kong's next Fine and Rare Wines, Cognac and Single Malt Whisky Auction on 18 November.
Related Links
Bonhams
HKTDC Hong Kong International Wine & Spirits Fair
Paul Fraser Collectibles
Platinum Wines
Sotheby's
Whisky Highland
Vinexpo