Success Stories
Personal development books hit the spot in Hong Kong.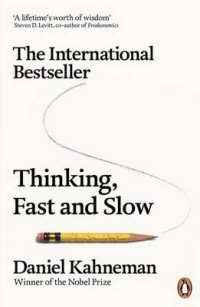 In business-savvy Hong Kong, it is no surprise that a book on economics has been selling out across the city. Capital in the Twenty-First Century by French economist Thomas Piketty has been the runaway bestseller in Hong Kong this year, according to Matthew Steele, the Asia buyer for bookstore chain Dymocks. "We had to ship them in as fast as we could," he says.

Well-travelled, trend-conscious and internationally aware Hong Kongers respond quickly to media coverage, requesting new titles as soon as they hit the limelight. The city, which has an English-reading demographic split by nationality, tends to disregard overseas celebrity releases. Instead, Hong Kong readers are hooked on titles focusing on business, career and personal development.

Australia-based company Dymocks runs eight English-language outlets in Hong Kong, where the main clientele comprises Chinese with overseas exposure, expatriates, business visitors and tourists aged over 30. Such books as Capital in the Twenty-First Century, which Mr Steele calls "soft business" books, have become increasingly popular among customers. The trend gathered pace following such international bestsellers as Malcolm Gladwell's The Tipping Point and Freakonomics by Steven Levitt and Stephen J Dubner. In recent months, similar genres, including Quiet by Susan Cain and Thinking Fast and Slow by Daniel Kahneman, have topped Dymocks' best-seller lists.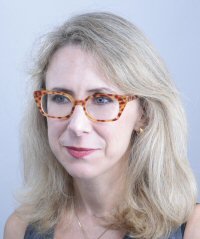 "Thinking Fast and Slow is the epitome of these types of books," says Mr Steele, who added that they do well because they present important concepts in an easy, readable manner.

Perhaps predictably, titles focused on selling do, indeed, sell well, as do inspirational stories. Steve Jobs' biography flew from shelves in Hong Kong. Kelly Falconer, founder of the Asia Literary Agency, says these books, and titles such as Pitch Anything by Oren Klaff and The Richest Man in Town by W Randall Jones, suit the aspirational mood of the city's residents. "The self-made man here is the modern-day hero," Ms Falconer says. "This is one reason why business books tend to do well: all those budding entrepreneurs want to educate themselves, learn from others who've made it, and encourage themselves."

Hong Kongers are not shy to try for success. "Ambition is not a dirty word in this city: it is okay here to be keen and eager," she says.
A Local View
But books about success are not the only success stories you find in Hong Kong. Local works of fiction also have a loyal following, thanks to a budding pool of local writers whom bookstores like to promote with dedicated shelves. Poetry is strong, too, Ms Falconer says. Titles with an Asian focus, but international appeal, have potential to do well, here and overseas. James Clavell's Tai Pan would be a good example; another is Meltdown in Tibet by Michael Buckley, whom Ms Falconer represents. The book has a popular green angle, in addition to its Tibet setting.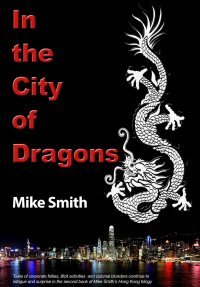 But other non-fiction books compete most closely with self-improvement titles, again with books on Hong Kong and Asia high in demand. Atop Dymocks' most recent top-10 selling titles is ex-Hong Kong policeman Mike Smith's In the City of Dragons, released in May. While this book is number one in the charts, his earlier work, In the Shadow of the Noon-Day Gun, is at number two. Both books detail the author's experiences of the grittier side of Hong Kong's underbelly. The second release re-awakened demand for the first book, Mr Steele says. Another book, Gweilo, by Martin Booth, was first published by Bantam in 2005 and remains a strong seller. "Fiction has become softer overall, titles come and go, but don't have the same longevity as some of the non-fiction books," says Mr Steele.
Non-fiction titles are very important to the industry, notes Peter Gordon, who founded Hong Kong online booksellers Paddyfield in 2000. Cookbooks, guidebooks and similar genres have long accounted for large areas of a bookstore's business here, he says.
Growing Readership
Non-fiction readers in Hong Kong start young. At Paddyfield, which operates book clubs in local schools, some of the best-sellers are based on practical learning subjects such as science, cooking and board games. These "career" titles – even before children have a career – are said to guide them towards books of a similar genre once they become adult readers.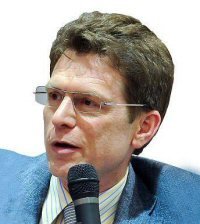 "Hong Kong is somewhat different in that it has an extremely cosmopolitan and diverse international student body. It also has another sector where reading is about reading for language rather than content," says Mr Gordon. Many parents focus on their children achieving high grades in school and are prepared to splash out to make this happen. Non-fiction titles are viewed as educational and a contributor to success in school. This was the case for Irene Chan, who runs a Dymocks store near the University of Hong Kong. The Hong Kong resident did not discover reading as a hobby until she attended university overseas.

Motivational titles, including Quiet and The Art of Thinking Clearly, have also done well in Ms Chan's store, while such children's classics as Dr Seuss and Margaret Wise Brown's Goodnight Moon remain popular. Chinese Hong Kong residents choose English fiction classics, too. Shakespeare and Dickens have high visibility, although Ms Chan says that Chinese mainland and Taiwanese visitors buy more books in her shop than local Hong Kongers.

Hong Kong's high penetration of electronic devices is changing buyer habits. Reading books is rare on crowded public transport, where tablets and phones are seen as more convenient. But booksellers say the migration to e-readers has encouraged people to buy more content overall and helps them make informed choices about what to read electronically versus print.

Related Links
Asia Literary Agency
Dymocks
Paddyfield