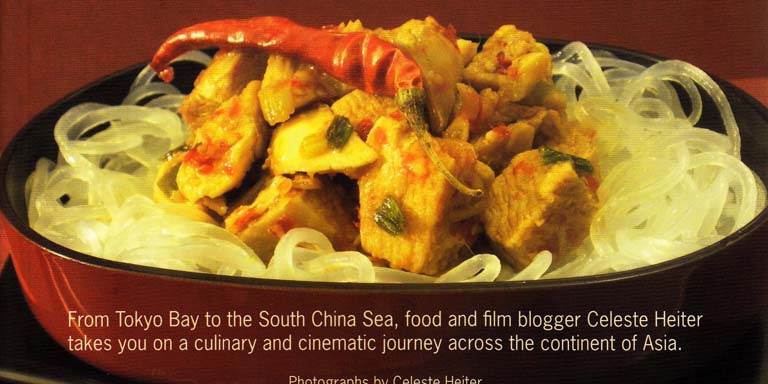 https://hkmb.hktdc.com/en/1X09ZN12
Recipes for Success
Cookbook sales are simmering in Hong Kong and China.
Cash registers were ringing as culinary fans bought books by renowned chef Ferran Adria, following a talk he gave in Hong Kong last month. Chef Adria was in town to promote elBulli 2005-2011, a blocky seven tome set, about the restaurant that brought his food to the world stage. The book was on sale for US$625. Other cookbooks and biographies of the Spanish chef were similarly well-received. Cookbooks have become an increasingly popular genre, say staff at the Kelly and Walsh bookstore, which is located at an upscale mall where Mr Adria's speaking event was held.

In Hong Kong and the Chinese mainland, chefs hold celebrity cache. Television coverage devoted to them has coincided with a string of famous names opening restaurants in prime locations. Joel Robuchon, Laurent Tourondel, Mario Batali and Michael White are just some of the top-billing chefs who have opened in Hong Kong in recent years. British chefs Jamie Oliver, who launched his first Hong Kong restaurant this week, and Gordon Ramsay are the next big name chefs to open in the city. Guides, such as France's Michelin, which started featuring Hong Kong and Macau in 2009, and lists such as The World's 50 Best Restaurants, which launched its first dedicated Asia list in 2013, have added kudos to the industry at large. One awarded fine-dining chef in Hong Kong says he has had bankers and other high-flyers asking to intern in his kitchens. Accidental cuts and burn scars inflicted near the stove have become celebrated war wounds, he added.
Cookbooks as Collector Pieces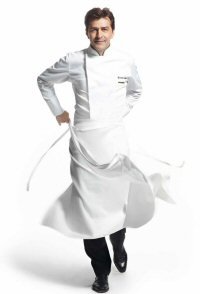 "We were surprised and honoured to receive such a welcome in Asia, and China in particular," says Clémence Broustine, Director of Communication at Yuzu, which creates and designs restaurant concepts fronted by French chef Yannick Alléno. Ms Broustine accompanied Mr Alléno on an Asian book tour earlier this year, making stops in Hong Kong and the mainland. The chef's book, Ma cuisine française, is a 500-recipe cookbook cum art book that, given its hefty size and complex dishes, is more likely to be found on coffee tables than propped on kitchen worktops. Available as a limited edition and priced at about US$2,000, Ms Broustine said demand was high, especially on the mainland, where customers sought limited editions containing the number eight, which is regarded as a lucky number.

At PMQ, Hong Kong's new design hub in Central, celebrated Hong Kong food writer, curator and avid cookbook collector Craig Au Yeung is putting the finishing touches to a new exhibition. The space houses 3,000 cookbooks from the collector's personal collection, which includes a signed edition from Ferran Adria. Mr Au Yeung wanted to create an appreciation space for cookbooks and for cooking itself. Adjoining the cookbook library is a show kitchen, with designer equipment donated by companies. "Cooking is a place where you can come and experiment and feel cosy," says Mr Au Yeung, who notes that Hong Kongers are embracing the at-home nature of food and entertainment.
Growing Appetite for Foreign Cookbooks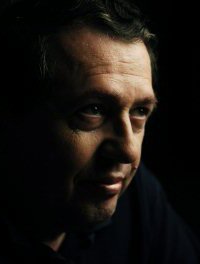 High-end books, which are often beautifully shot and bound, such as Mr Alléno's and those in Mr Au Yeung's collections, are selling exceptionally well in the region. But opportunity is widening for the entire cookbook industry, says Edouard Cointreau, founder and President of the Gourmand World Cookbook Awards.

Over the last decade, there has been a shift in copyright purchasing from West to East, with Asia buying more rights than the United States, says Mr Cointreau. Cookbooks are no exception. Trumping even artsy limited editions are wine books, with Asia now the world's top buyer of the category. As mainland residents gain more exposure to international food trends and habits, through travel and the media, and begin to spend more time at home, there appears to be burgeoning opportunity for foreign cookbook sales in China. "There's a definite need for quality books to be translated," says Mr Cointreau.

In May, the longstanding annual Cookbook Fair, normally held in Paris, was held for the first time in Beijing. The Beijing fair's programme included talks and exhibitions by industry leaders, including overseas and mainland-based cookbook publishers, and served as a platform to announce the results of the Gourmand World Cookbook awards.
Local Award Winners
Hong Kong-based publisher ThingsAsian picked up Gourmand awards for two titles, Chopstick Cinema, Exploring Asian Food and Wine by Celeste Heiter, a food and film blogger, and Ginger Salad and Water Wafers by Ma Thanegi. "Cookbooks are becoming a growth area for us," says Albert Wen, founder of ThingsAsian. Mr Wen says that the trend for cookbook buying has developed over the last five years, as consumers look for recipes to replicate after traveling and because they are seeking healthier food options.

Although foreign cookbook sales in China have doubled in the last five years, says Mr Cointreau, publishers still need to seize the opportunity to build contacts and sell rights by physically visiting Asia. "There are big markets in Japan, Korea and China," he says, "but these publishers don't travel to Europe. They feel quite happy in their own countries."

Foreign publishers attending this year's Cookbook Fair found the Asian industry receptive. It's estimated that deals completed in Beijing were nearly double the number at the Paris fair last year. "One publisher told us they sold nearly everything they had to sell. Another said he had deals for nearly 40 books," says Mr Cointreau. All participants, he adds, made enough to cover the cost of their travel to China, and the mood is upbeat. "There's a joke going around that we should hold a fair here once every six months," says Mr Cointreau.
Related Links
elBulli
Cookbook Fair
PMQ
ThingsAsian
Yannick Alléno
Hong Kong
Mainland China