https://hkmb.hktdc.com/en/1X09ZH0L
Door to China
Hong Kong is the gateway to the world's "most interesting market," says the head of the city's Italian Chamber of Commerce.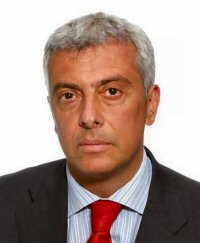 Fabio De Rosa is President of the Italian Chamber of Commerce, Hong Kong and Macao. A banker by profession, Mr De Rosa has been President of the Chamber since March 2005 and operates FADER Consulting, a Hong Kong-based advisory firm focused on business links between Hong Kong, the Chinese mainland and Italy. Mr De Rosa will take part in the "Think Asia, Think Hong Kong" event, to be held in Milan later this month.

What is the trend when it comes to Italian companies setting up in Hong Kong?
Over the last few years, we have seen an increase of Italian companies in Hong Kong. One of the main reasons has been the [sovereign debt and monetary] crisis back in Europe, which forced some to look abroad. Hong Kong, in my opinion, is a good compromise for many Italian companies that haven't yet looked at Asia, because Hong Kong gives support to foreigners, which is not exactly what happens in other countries in Asia.
How is that trend reflected in terms of the make-up in the Chamber's membership?
We've seen an increase in members [to 250 now from 70 in 2005], over the last few years. I have been President for the last 10 years, so the members then were completely different. Nowadays you don't only have the large Italian companies in the fashion sector here in Hong Kong, the ones that have traditionally set up their bases for business here; there's also a lot more [small and medium-sized enterprises] SMEs which, in my opinion, still represent the bulk of the Italian economy.

What are the key Italian sectors making use of Hong Kong these days?
Of course, it's fashion, food and beverages, design – what Italy is known for around the world. But I would add a number of other sectors, like logistics. We have a large number of Italian companies here that have done very, very good business, taking advantage of the incredible logistics platform that Hong Kong and Guangdong [Province, on the Chinese mainland] provide. I would also say machinery is one of the most important Italian sectors in terms of export, and this is reflected in Hong Kong as well.

What are the demographics for the types of Italian nationals coming to Hong Kong?
When I arrived in 1996, most of the people arriving in Hong Kong were aged in their 40s, more senior people. Now, you see a lot of younger people who are more capable from the language skills point of view. For them, there are great opportunities to grow. At the same time this is a great opportunity for Italian companies that cannot afford a senior manager, to have someone here promoting their services and products.

You are moderating a panel on "selling to China" at the "Think Asia, Think Hong Kong" event in Italy. What are the key elements for success in sales on the mainland today?
I think the way Hong Kong has developed – through trading companies – provides the perfect conduit for European companies to sell their products into the Chinese mainland. You have the language skills, the competence and the relationships, which is what Hong Kong is about. Certainly, it is the most important "door" to the most interesting market, which is the Pearl River Delta market on the mainland. It has over 200 million consumers with exceptionally high spending power, which has developed to a level comparable with Europe.

What is the impact of this influx of Italian companies on other companies back home?
When I was a banker, most of the time when I asked new clients why they came to Hong Kong they would tell me, "because my main competitor in the next village has set up an office in Hong Kong. I need to be close to him, to monitor him." So definitely, the fact that you have many Italian companies here will have an impact and many more will decide to come to Hong Kong.
Logistics & Supply Chain
Machinery
Italy
Hong Kong
Western Europe