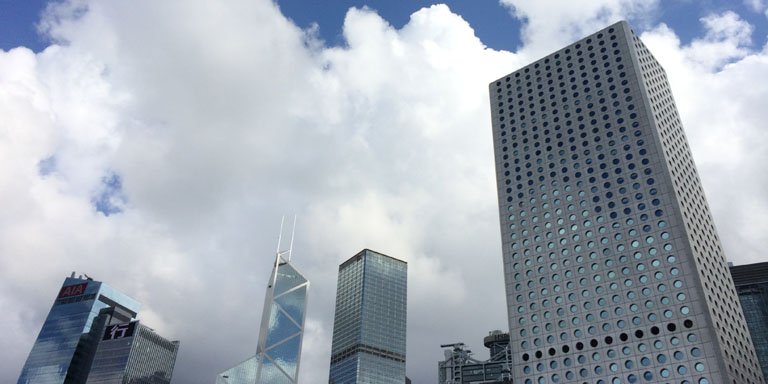 https://hkmb.hktdc.com/en/1X09ZGUU
Open for Business
Hong Kong continues to attract foreign companies looking to tap opportunities across the region.
Asserting its reputation as a city that means business, Hong Kong continues to draw entrepreneurs and SMEs from around the world to set up offices that oversee regional operations.

Based on latest results, 2014 looks set for another bumper year for new business arrivals, which are already stronger than last year.

In the six months to June, Invest Hong Kong (InvestHK), the investment promotion arm of the Hong Kong Government, assisted a record 223 overseas and Chinese mainland companies to set up or expand in Hong Kong – a 4.7 per cent rise compared to the same period last year.

The 223 completed projects came from 38 countries. The mainland was the largest source, accounting for 55 new businesses, followed by the United States (30), Japan (20), France (19) and the United Kingdom (18).
From Near and Far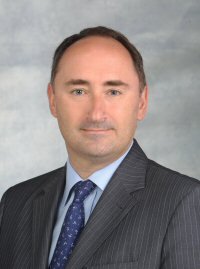 The arrivals included companies from six new economies debuting in Hong Kong with assistance from InvestHK: Bangladesh, Cyprus, Kuwait, Poland, Romania and Tajikistan. Of the total, 95 companies came from the Asia-Pacific region, compared to 89 a year ago.

In terms of job creation, the 223 companies planned to employ 1,513 people in Hong Kong within their first year of set up or expansion.

By sub-sector, Hong Kong opportunities in the first half of 2014 proved most attractive to companies in asset management, e-retail and enterprise solutions.
Start-ups were a standout. InvestHK assisted 39 start-ups and entrepreneurs to open in Hong Kong in the first six months of 2014, or 17.5 per cent of its total number of projects. This ratio continues to rise steadily from 11 per cent in 2010 to 16.3 per cent last year. To date, this year's start-up founders come from France (nine), the US (six), UK (five), and Germany (four). They are mostly engaged in the multimedia, asset management and alcoholic beverage sectors.

Simon Galpin, Director-General of Investment Promotion at InvestHK, says he is encouraged by the interim results, which augur well for the full year's performance. He is particularly pleased with the rapid growth of start-up projects in the department's portfolio.
Start-up Hub

InvestHK's Simon Galpin expects that as Hong Kong's start-up ecosystem continues to grow, the city will see more start-ups arriving to seize the unique business opportunities that Hong Kong offers.

He noted the strong worldwide interest in StartmeupHK Venture Programme, InvestHK's second global start-up business plan competition, culminating in a week-long long start-up festival from 10-14 November 2014. From the 550 entries this year, 40 semi-finalists have been selected, grouped into two categories: early- to growth-stage (30 ventures); and concept and prototype stage (10 ventures).

Multiple entries came from Hong Kong, the UK, Israel and the US, along with companies from Australia, Bulgaria, Finland, France, Germany, India, Ireland, Japan, Kyrgyzstan, Singapore and Sweden.

After a further round of judging, 12 finalists will come to Hong Kong for StartmeupHK Week in November.

"I am happy to see that the proposals are of such high quality and that they come from so many different countries and cities," said Mr Galpin. "I am particularly impressed with the creativity shown by many of these ventures. This is exactly the kind of business creativity we would like to further develop in Hong Kong to help encourage our home-grown start-up culture," he said.

Staging the global competition in Hong Kong also helps high-net-worth individuals "realise the multiple opportunities that start from our fast-growing ecosystem in Hong Kong," Mr Galpin said.
Target in Sight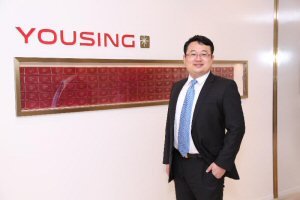 "Hong Kong continues to attract not only multinationals, but also a growing number of start-ups and entrepreneurs from Europe. Against this backdrop, we are optimistic that we will be able to meet our annual target of 350 projects this year," Mr Galpin said.
New arrivals to date in 2014 include Yousing Global Ltd, a venture set up by multiple overseas investors to promote Korean health products made with plant stem-cell technology. The company opened its global headquarters in Hong Kong last month.

Targeting high-net-worth individuals, Yousing's signature health nutrition product, Yousing No 8, is made from wild ginseng that is more than 50 years old, collected from Korea's Gangwon-do mountain areas, and produced with the latest plant stem-cell technology.
Global Hub
CEO Jeffrey Kim said the company would use Hong Kong as a global hub for its target regions on the mainland. "Hong Kong's mature and comprehensive economic environment and its geographical location as the gateway of East and West make it an ideal location from which to offer our superior membership service, as well as for maximising efficiency and returns on our business development," said Mr Kim.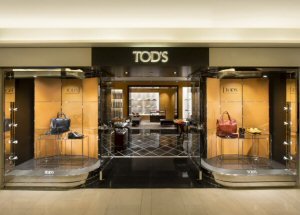 In July, Italian fashion luxury brand Tod's opened its first men's shop in Hong Kong. Della Valle, Vice-Chairman of Tod's Group, who visited Hong Kong for the launch, told the South China Morning Post that the group was "ready to expand in Asia," outlining plans to open stores in Shanghai and Beijing following the Hong Kong launch.
Located in the upscale Landmark mall, the brand has invested in premium interior finishes, including Hamman leather on walls, and marble flooring, reflecting the sophistication of high-end Hong Kong retailing.
Singapore-based restaurant chain Putien made its first foray overseas by launching in Hong Kong in July. The restaurant's specialty is based on home-style Heng Hwa cuisine from its namesake city of Putian, a coastal suburb in Fujian.
China Launchpad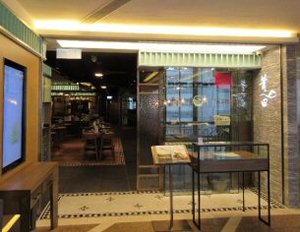 Founder and CEO Fong Chi-chung said that Hong Kong provided the platform to get Putian cuisine recognised globally and "take our brand to the next level." Leveraging Hong Kong's international status and strategic location, Putien plans to eventually enter the mainland market.
Pace Gallery, a leading contemporary art gallery from the US, also opened in Hong Kong this year to build its local business network.
"The city is a melting pot of Asian and Western cultures, as well as having competitive taxation benefits," said Leng Lin, Regional Partner, Pace Asia. The gallery has had a presence in Beijing since 2008, but after five years on the mainland, Mr Leng said that Hong Kong would be the regional operation's "window to the world."
Related Links
InvestHK
StartmeupHK
Italy
Hong Kong
Western Europe
Korea