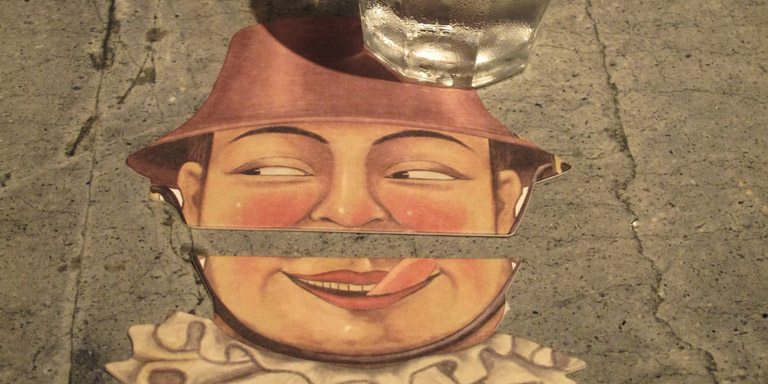 Style with Substance
Hong Kong is the ideal base for French creative agency Substance to tap growing demand in Asia for design and branding.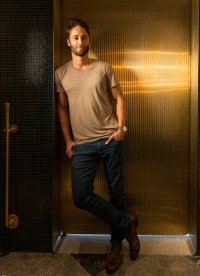 Maxime Dautresme moved to Hong Kong five years ago to set up his branding and design agency Substance. Having spent 10 years in the United States and two in Shanghai, the Brazilian-French designer chose the city as his base, where "an eclectic group of consumer brands would make it easier to sell my ideas."

The company's clientele has been equally diverse, ranging from fashion brands to the Financial Times to Eurostar. Four years since launching, Substance has already bagged several accolades, including the Red Dot Award for Product Design and a Spikes Asia design award. More recently, its work has expanded to designing interiors for several stylish restaurants in Hong Kong.

"The name 'Substance' defines what we do," said Mr Dautresme. "It's about the depth and the longevity of the things we do. We try to identify the truth in our clients' businesses and enhance that with all the craftsmanship and talent we have in our office. People who only want to make profits take shortcuts. People who want to do things well – for example, us – take their time."
Venetian Details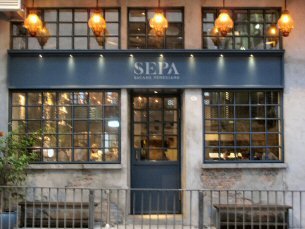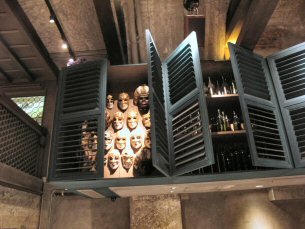 A case in point is Sepa, a traditional Venetian bacaro, or wine bar, which opened in Central in July. Commissioned to oversee the restaurant's branding and interior works, Substance created a space that blends contemporary style with classic Venetian sophistication. Eye-catching elements include Venetian masks on a wall and pairs of beer mats which, when juxtaposed, form the full images of characters in Venetian plays.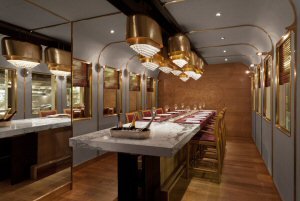 "Sepa brings Venice to Hong Kong in a more contemporary way combined with a traditional and century-old cuisine. There're a lot of intricate design details that took a lot of time to put in place. It's a space with good craftsmanship," Mr Dautresme said.

Substance takes on wide-ranging projects, including interior design, branding, advertising, installation, packaging and product design. The geographical reach of its projects is also extensive, encompassing Asia, Europe and the US. With offices in France and Sweden, the company plans to open next in Singapore and the US.

But Mr Dautresme says his base will remain in Hong Kong, not least because of the opportunities offered to entrepreneurs.
Encouraging Entrepreneurship


"I'm really passionate about Asia. It's a very attractive region with dynamic economies.

Hong Kong is particularly exciting. The economy is set up in a way that encourages entrepreneurship."

Born in Brazil, Mr Dautreme was raised in Japan, South Korea and Monaco. He studied architecture in Paris and later spent a decade in the US running his own company that specialised in real estate branding. Before coming to Hong Kong in 2009, he worked as a senior designer in Shanghai for an international branding company.

"I'm really passionate about Asia. It's a very attractive region with dynamic economies," he said. "It's the opposite of France where people are very careful and conservative.
"Hong Kong is particularly exciting," he says. "The economy is set up in a way that encourages entrepreneurship. I've never seen a place like this in the world. Most of the [design projects] here are completed within three to four months from start to finish, whereas in other places, it's at least six to seven months."
He cited, however, a talent shortage in the city, saying that "the demand is greater than supply." But Mr Dautresme also sees that challenge as a potential opportunity.

"One of the ventures we're now focusing on is the education side of things," he says. "We would like to establish a design school a few years down the line. We're looking at how the system would allow us to get involved and also finding our edge compared to SCAD (the Savannah College of Art and Design), Polytechnic University and the University of Hong Kong."

Mr Dautresme said that Hong Kong's creative industries have been growing rapidly in recent years. "I think Hong Kong has been doing things to accelerate the growth of creativity. At least it's putting a lot of money into it. If you look at the US, its economy has been in many different situations, with the focus going from manufacturing to services to trading. Today, innovation and creativity are at the centre of its economy. I think Hong Kong is getting there. It'll be interesting to see what will happen."
Related Link
Substance

France
Hong Kong
Western Europe