https://hkmb.hktdc.com/en/1X09Z1O9
Achieving Taobao Stand Out: The Hong Kong Brand Experience
With the ubiquity of the internet, online shopping has become one of the main shopping channels for consumers in the Chinese mainland. According to the Statistical Report on Internet Development in China, as at end of June 2014, there were 332 million online shoppers in the mainland, accounting for 52.5% of the netizen population. The uptake of online shopping in the mainland has drawn quite a number of Hong Kong companies in expanding into the China market through e-tailing. Dave Li, founder of Hong Kong fashion brand Evian Vintage, shares his experience in starting up a business on Taobao.com, the largest C2C platform in China.
From second-hand clothing to original brand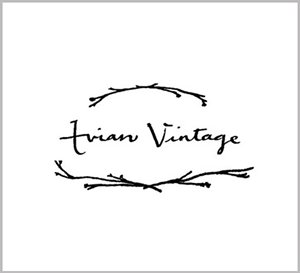 In 2011, Li set up an online store in Taobao.com to sell vintage clothing. At that time, as a department store fashion buyer, he had to make frequent business trips to Europe. He took the chance to source second-hand clothing from flea markets there for selling on Taobao.com. As business grew, the online store gained popularity and customers. In 2012 the store started offering its own collections under a newly created women's fashion brand Evian Vintage. Currently the mainland and the UK are the main retail markets for this original brand. In China, Taobao.com is its main e-tailing channel, while in the UK, its products are sold through a third-party online shopping channel (www.asos.com) as well as by consignment through the London physical store, The Laden Showroom.
Taobao's marketing tools
Taobao.com now boasts 500 million registered users and more than 60 million daily visitor sessions. How best to draw customers from this vast user community to shop at one's online store is the biggest difficulty faced by a business start-up. "Taobao is like a large shopping centre and marketing strategy is the key to luring customers to your store," said Li. Taobao offers various marketing services. The three major ones are: Zhitongche (meaning "through train"), Diamond Booth, and Taobao Ke (meaning "Taobao Union members").
Zhitongche: Under this paid search ranking system, sellers (advertisers) buy Zhitongche ad slots through a keyword bidding process. Advertisers only pay when users click on the displayed ad. For example, when a user looking to buy a women's blouse inputs the keywords "women", "blouse" and "summer" on Taobao.com, promoted items will be displayed in the right-hand and bottom panes (i.e. "Zhitongche" ad slots) on the search results page. This is a highly targeted marketing tool.
Diamond Booth: Under this display ad inventory system, advertisers pay each time an ad is displayed (that is, on cost-per-impression basis). Most sellers will use Diamond Booth when they launch new products or do brand promotion. The biggest advantage of Diamond Booth is that ads are displayed both on Taobao's platform (such as homepage and under "Favourites") and its partner websites (such as Youku). In terms of ad display traffic, Diamond Booth is much more powerful than Zhitongche, and sellers have the added flexibility of choosing the time and position for ad display.
Taobao Ke: These can be shopping website buying guides, blogs or personal websites which make recommendations on products on offer at Taobao.com through text, images and favourable reviews. Sellers do not have to pay when their ad is displayed on Taobao Ke websites or when users click the ad. But when a user enters a seller's store on Taobao.com through a Taobao Ke website and makes a purchase, the seller has to pay commission to the Taobao Ke according to the transaction volume. For example, www.52souluo.com is a website dedicated to reviewing female lifestyle products. A user clicking a product on the website will be transferred to the seller's online store on Taobao.com. Taobao Ke is more suitable for companies which are just starting to develop e-tailing because they will find it easier to work out the return on advertising investment given the fact that product sales are proportional to the advertising investment, said Li.
Social media marketing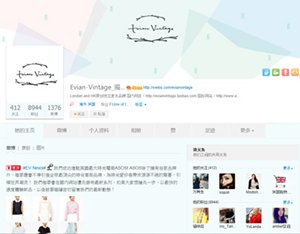 As Wi-Fi becomes more widely available and smartphones are more affordable in China, more and more consumers now access the internet with their mobile phone. As at end of June 2014, 83.4% of the mainland netizens were said to be accessing the internet with their mobiles[1]. In recent years, social media have developed rapidly and netizens stay connected with their friends through social media apps. Human interactions are also moving gradually to social media platforms. Merchants should make good use of social media platforms to build up word-of-mouth among customers and their social networks, and interact with them constantly to reinforce their brand loyalty.
There are more than a dozen weibo (microblogging) websites in China. Tencent, Sina, Sohu and NetEase are the major players. As of the end of June 2014, there were 275 million weibo users in the mainland, accounting for 43.6% of the overall netizen population[2]. Weibos are platforms for sharing, broadcasting and accessing information and they allow reading by anyone or by groups designated by the user. Posts in weibo are texts limited to 140 Chinese characters as well as photos and videos. Evian Vintage is also making good use of the Sina Weibo platform in releasing information and photos of new products. In addition to photos of models, it also offers catwalk videos to give consumers more information about its products. To encourage its fans to retweet its Weibo post to their friends, in June when Evian Vintage launched its "summer print collection", it also ran a lucky draw for those fans who retweeted within 48 hours. In addition to enhancing customer interaction with the brand, the campaign "shared out" brand information continuously through "friends" of its customers and achieved the effects of brand advertising and promotion.
Collaboration with other media
Besides the internet, Evian Vintage also carries out advertising and promotions through other media. For example, it is placing ads in Tao, the official print magazine of Taobao, as well as in little thing, a magazine aiming at trendy females. In these ads, soft approaches such as the introduction of fashion mix and match are used to highlight brand features and raise brand image. At the same time, Evian Vintage is sponsoring wardrobes to the hosts and guests of the Chinese TV game show Fei Cheng Wu Rao (If You Are the One) so as to raise its visibility and brand awareness as well as to highlight the versatility and easy mix-and-match features of the brand.
Diversified sales platforms
Different sales platforms have different target consumer groups. Hence, Evian Vintage places its products on various platforms as appropriate. For example, style.taobao.com as a platform that brings together independent designers, brand specialty stores and original designer brands can help reinforce Evian Vintage's positioning as an independent, original brand. In addition, Evian Vintage is also selling on online shopping platforms that target female consumers or elegant lifestyles. These include, for example, linkchic.com, leho.com and nuandao.com. Setting up a store on a different online shopping platform is just like opening a branch store because it allows the brand to reach a new group of customers.
Professional photography and word-of-mouth
Generally speaking, Li reckons the design of the homepage of an online store should be in line with the style and positioning of the brand in order that it can leave a deep impression with consumers. That said, the products should have distinctive features and good quality so as to lure customers into buying. Since consumers can only get to know a product through photos or videos, all photos must be sharp and attractive while product descriptions must be detailed and truthful. After all, positive customer feedback on the entire online shopping experience (including online customer service, speed of delivery and product quality) will help the store build a good reputation. These are all crucial to the success of a brand.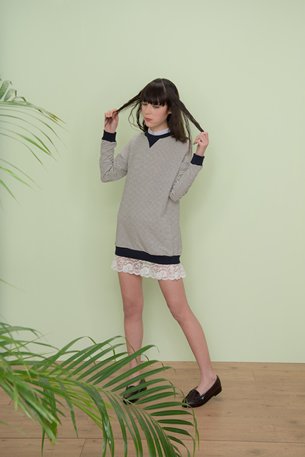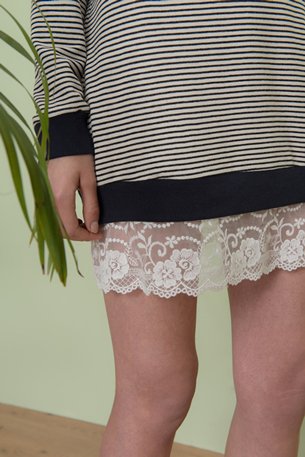 ---
[1] Statistical Report on Internet Development in China
[2] Statistical Report on Internet Development in China
Mainland China
Mainland China