https://hkmb.hktdc.com/en/1X09YWKS
Hong Kong: A Natural Port of Call for Portuguese Businesses
Portugal's relatively small population of just 10.5 million people presents a challenge not just for domestic companies, but also for overseas enterprises and investors. These limitations, however, have prompted Portuguese businesses to take a global outlook when it comes to trade, embracing new market trends and adopting best practices. In addition, the global and European financial crises of 2008 and beyond spurred Portuguese companies to reach out to countries beyond their traditional markets of Europe, Africa and Latin America.
Getting creative in Hong Kong
Jump Willy, a Porto-based creative studio, is a prime example of this "going out" initiative. Founded in 2007, the company develops and produces customised digital media for ads, corporate videos, branded entertainment and animated TV series. Prior to establishing its Hong Kong office at Cyberport in Q4 2013, the company had already opened offices in London and Los Angeles. Joao Seabra, Partner and Executive Creative Director of Jump Willy, said ultimately Hong Kong was chosen as the next logical step as it was seen as a service hub for Asia.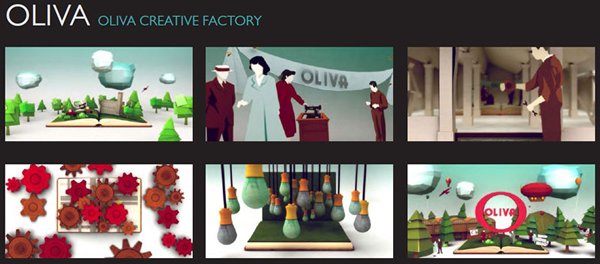 Jump Willy won the prestigious Silver Dolphin at the 2013 Cannes Corporate Media & TV Awards with its project "Oliva Creative Factory" for Sao Joao da Madeira town council.
Source: Jump Willy
According to Seabra, Hong Kong's geographical advantages and its concentration of international advertising agencies were other points in the city's favour. He said the vibrant, competitive and friendly business environment suited Jump Willy's needs while also being inspiring from a creative point of view.
Seabra added that, despite the higher labour costs and overheads, Hong Kong's super-fast Internet connections (65.4 megabits per second – almost four times the global average) and its free flow of information were indispensable to Jump Willy's operations. The city also facilitated close contact with global advertising agencies, including prospective clients on the Chinese mainland and other parts of Asia.
The trend towards online/mobile promos involving lively 3D digital animations, rather than traditional 2D and TV commercials, in the fast-growing Asian markets represents significant opportunities for the company. In line with this, Jump Willy Hong Kong plans to expand its one-person 3D content production coordination operation and recruit a local team that will focus on the regional market, as well as providing a boost for its project management and sales operations.
Having worked with a number of blue-chip companies, including BMW, CISCO, H&M, Stella Artois and Vodafone, Seabra believes Jump Willy's sophisticated product design concepts and ability to package features into vivid, easy-to-understand presentations will appeal to both Asian clients and those in other overseas markets.
Cheers to Portuguese winemakers
Hong Kong is the only place in the world to have entered into an agreement with the Chinese mainland government that allows wine imports to enter China under CEPA and enhanced customs facilitation measures. Furthermore, its removal of all duty-related customs and administrative controls on wine (as of June 2008) gives it a unique role in Asia's wine business. Hong Kong's status as a duty-free port and an unrivalled gateway to export wine into China is now recognised worldwide.
In order to profit from the city's wine duty exemptions, a significant pool of experienced wine merchants have established themselves in Hong Kong. This has created a wide spectrum of wine-related businesses, including trading, distribution, auction, retailing, warehousing, catering and transportation.
Having exported wine to Asia for more than 35 years, Sogrape Vinhos set up its Asian base in Hong Kong, in 2008. This oversees the distribution of its brands in the Asia-Pacific region, including Japan (its biggest market in Asia with some 300,000 bottles a year) and the fast-growing Greater China market.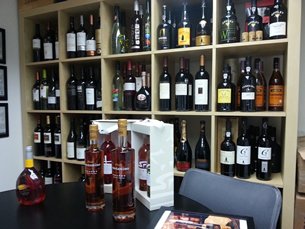 Sogrape Vinhos is the largest wine producer in Portugal.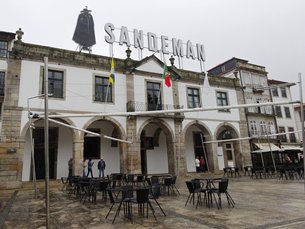 Sandeman is Sogrape Vinhos' most important exporter of port wine.
Sogrape Vinhos is Portugal's largest wine company and has expanded its Asian business via its Hong Kong office in recent years. This has helped it overcome the relatively low awareness of Portuguese wines in the region – with only Port, a sweet fortified wine produced exclusively in the Douro region of Portugal, having any real profile in the region.
Carlos Santo Gomes, who manages the company's Hong Kong office, said Portugal, with more than 250 varietals, has the oldest, demarcated and regulated appellation system in the world. The Douro Valley (Douro Vinhateiro) was established in 1756 and is the world's oldest wine region. It should be noted that Portugal's centuries-old, global domination of the market – a result of the preferential treatment given its output by the British over French wines in the early 18th century – means the country's wines are well-known and respected in the United Kingdom and in its former colonies, such as Hong Kong and Singapore.
That said, Portuguese wines account for just 1% of the wine market in Hong Kong, the mainland and Japan, compared to France's 50% share in Asia and Chile's 9% market share on the mainland. In Gomes' view, this is because – aside from the niche demand for investment-grade wines in the Asia-Pacific region – the local wine market is dominated by simple, entry-level wines. Given the preference for fruity and sweet table red with low acidity and tannins, Portuguese wines – typically more expensive, complex and less fruity – have generally not been the first choice of Asian consumers.
To tackle this problem and raise brand awareness of its wines in Asia, Sogrape Vinhos, is building on its lead position in the Port wine business and introducing other famous Portuguese wines, such as Mateus Rosé (rose) and Gazela Vinho Verde (green wine, in Portuguese). With its strong Hong Kong platform enhancing its role as a regional wine distributor, the company is also seeking to introduce Asian consumers to wines from its vineyards and wineries in other countries, such as Argentina, Chile, New Zealand and Spain.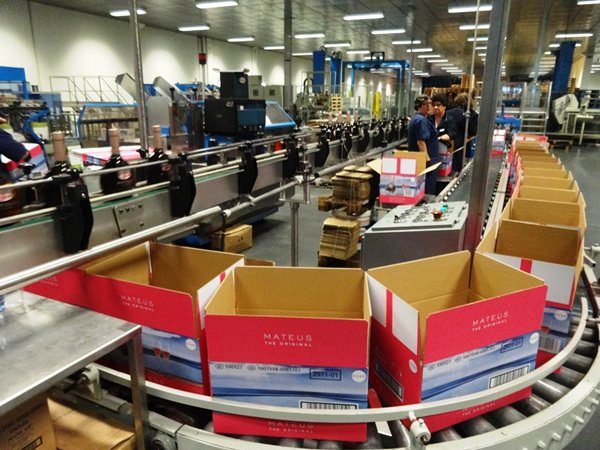 The Sogrape Vinho factory in Porto, Portugal, bottles the flagship Mateus Rosé for sale in more than 125 markets, including Hong Kong.
Although Portuguese-speaking Angola, thanks to its historical ties, is an obvious market and a prime export destination for Portuguese wines, Gomes believes it is Asia that will prove one of the fastest-growing regions for Portuguese wines, along with Eastern Europe and the United States. His view echoes the latest findings of the International Wine & Spirit Research (IWSR), which highlighted the strategic importance of the Asian wine market to European winemakers.
According to IWSR, China has increased its consumption of red wine by 136% over the past five years. In 2013, it overtook France and Italy to become the world's largest red wine consumer. Compared with France's 150 million cases and Italy's 141 million cases, China consumed 155 million nine-litre cases (1.87 billion bottles) of red wine last year.
Despite the mainland's dynamic wine market, Gomes said it was difficult to establish a foothold in what is a highly competitive and fragmented distribution sector, where mass-market retailers account for just 5% of the market. Added to which, China's size and lack of awareness of Portuguese wines makes national distribution extremely challenging. Hong Kong's enduring commercial ties with the mainland are, therefore, potentially hugely beneficial.
As well as the major Portuguese players, small wineries, such as Maritavora Asia Ltd, are now tapping into Hong Kong, according to Luis Capelo, the company's managing director. He believes that Portuguese wines are now becoming more fashionable worldwide and are winning awards.
Instead of working with mass-market retailers, Maritavora Asia Ltd relies mainly on wholesalers, private channels and online sales in order to expand its business in Hong Kong and the rest of Asia. In Capelo's view, Port leads the charge in Asia, while medium- to high-priced red and white wines are the future, as Asian drinkers become more familiar with the products and their competitive price-to-quality ratio. He said Hong Kong's combination of premier wine events, such as the Hong Kong International Wine & Spirits Fair, and its easily accessible online platforms make the city a better option than Macau for launching into Asia.
Meanwhile, with no VAT (value added tax) or GST (goods and services tax), Hong Kong, the first major economy to have a duty free wine port, frees wine companies from having to set aside capital for storage before filling orders. This advantage is particularly important for smaller wine traders, greatly boosting their confidence when making their debut in Asia. In addition, Hong Kong's high concentration of wine traders also offers Portuguese wine companies plenty of opportunities to meet prospective Asian buyers from countries across the region, including representatives from the Philippines, Thailand and Vietnam, where sending samples of wine can be fraught with difficulty.
Portugal
Western Europe
Hong Kong