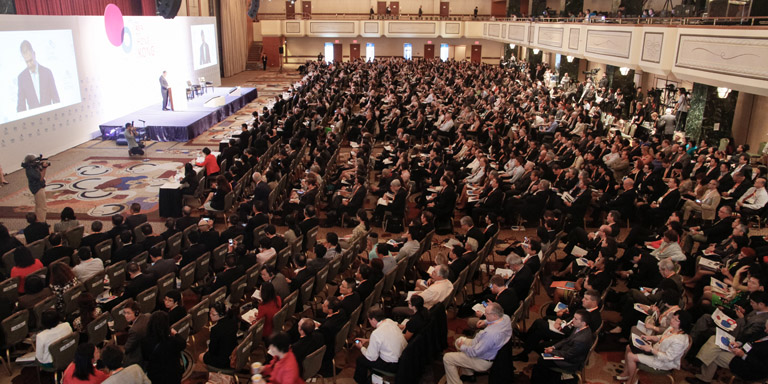 https://hkmb.hktdc.com/en/1X09YVSN
Think Asia, Think Hong Kong
Don't miss the largest Hong Kong services promotion in Europe, happening in Milan in October.
WHAT: The event will showcase Hong Kong's business services advantages for Italian companies seeking opportunities in Asia, particularly on the Chinese mainland.

WHEN: 30 October 2014

WHO: Several high-profile speakers will take part in the event, including Victor Chu, Chairman, First Eastern Investment Group; Callisto Fedon, Chairman, Giorgio Fedon & Figli SpA and Tommy Lui, Executive Director, Head of Freight Management, LF Logistics.

More than a dozen Hong Kong partners and close to 20 Italian organisations will take part in the event, which will feature thematic sessions and networking functions as well as promotional activities.
WHY: Trade between Hong Kong and Italy was valued at about US$9.6 billion in 2013, up five per cent year-on-year. About 300 Italian companies operate in Hong Kong and more than 1,000 Italian nationals reside in the city.

WHERE: Palazzo Mezzanotte
Piazza degli Affari, 6, 20123
Milano, Italy

HOW: The registration form is available to download.

For queries, please contact: HKTDC Milan Office, milan.office@hktdc.org, Tel: (39-02) 865 405; 856 715.


HKTDC Hong Kong Head Office, Tel: (852) 2584 4333, Fax: (852) 2824 0249

For more information, please visit: http://www.thinkasiathinkhk.com/eu/en/index.html
Finance & Investment
Technology
Hong Kong
Italy
Hong Kong
Western Europe