https://hkmb.hktdc.com/en/1X09YPEJ
Department Store Offers Unrivalled Access to Spanish Retail Market
The Spanish retail market is competitive and highly fragmented, with the top 10 retailers accounting for only a third of total retail sales. Independent shops currently comprise the bulk of Spain's retail outlets, though they are being squeezed by a number of the country's biggest multiple outlets. In particular, Mercadona (the largest supermarket chain); Inditex (the largest fashion retail group) and El Corte Ingles (the country's only department store chain) are starting to make substantial inroads.
These major companies have the distinct advantage of enjoying massive economies of scale. They also benefit from the growing preference for private-label goods, while also being able to offer finance products and add-on services, such as free delivery and returns. It's a combination that the small retailers are finding hard to match.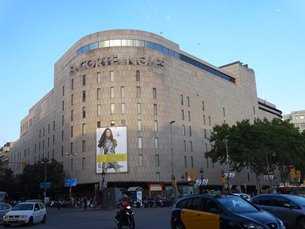 The country's fragmented market has made it tough for Hong Kong exporters to find reliable buyers and partners. This has posed a particular difficulty at a time when the market is only just recovering from the financial crisis. While many of the smaller players have folded, the growing prominence of large bare-bones retailers has squeezed profit margins and put pressure on many Hong Kong companies – that specialise in the mid- to high-end market – to adjust their Spanish operations accordingly.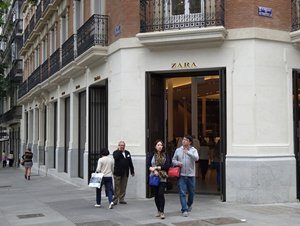 To stay profitable at a time of lukewarm consumption and a recovering economy, Spanish retailers have drastically changed both their sourcing requirements and buying habits. Among the more obvious changes affecting Hong Kong suppliers are lower price points, reduced quality requirements and smaller order sizes. Aside from the tourism-oriented luxury sector, this trading-down has become widespread among Spanish retailers. Many large retail chains have now adjusted their product mixes and included more entry-level items and private-label alternatives in order to cater to their budget-conscious customers.

Given the widespread nature of this trading-down phenomenon in the European markets, the way in which Hong Kong companies have coped in Spain has a far broader significance. The way they have dealt with the changing retail landscape and the post-economic crisis sourcing requirements in Spain suggests a possible roadmap for continued success as a sourcing hub for other European companies.

El Corte Ingles: The people's store
El Corte Ingles department stores – "where all people shop" – is universally popular, appealing to both Spaniards and tourists. From entry-level items to exclusive offers, the mixed retailer carries a wide variety of lines and classes of products. The business group also comprises hypermarkets (HiperCor), DIY stores (BriCor), supermarkets (SuperCor and SuperCor Exprés), convenience stores (OpenCor), fashion outlets (Sfera) and optical stores (Optica 2000).
Altogether the El Corte Ingles Group handles more than two million stock keeping units (SKUs) and receives more than 600 million visits every year, making it the mainstay of Spanish retailing. Its sourcing and business development response to the economic downturn is therefore of particular significance for those Hong Kong exporters targeting the Spanish market.
According to Marta Bonvehi, managing director of El Corte Ingles Hong Kong Ltd, the sourcing activities of Spanish companies have been significantly reduced due to the economic crisis. Aside from order quantities, many Spanish companies (including El Corte Ingles) have switched from medium- and high-end product segments to entry-level items, leading to a big change in the mix of suppliers. In the case of El Corte Ingles, this strategy has served not only to maintain its lead in the market, but also as a means of redefining its position in the lower-income market segment over the long-term.
Due to reduced purchasing power and consumer confidence, many companies – including the major players – are only willing to make minimum order quantity (MOQ). This is in order to reduce the risk of unsold inventory. This puts a strain on the management supply chain for both retailers and manufacturers and limits the room to compete on price, as savings from economies of scale cannot easily be made on such small orders. Such a situation applies to the daily sourcing activities of El Corte Ingles, a retailer that deals with a wide product assortment from a large portfolio of suppliers and is always on the lookout for new items.
Bonvehi said that while buying decisions are essentially made at El Corte Ingles' Madrid headquarters, Hong Kong has been its lead sourcing office in Asia (a region from which it sources some 80% of the products) since it opened in 2000. Despite opening offices in other Asian markets – such as the Chinese mainland (Shanghai), Bangladesh, India, Thailand, Pakistan and with one planned in Vietnam, primarily for furniture and apparel – Hong Kong still sources a large proportion of its Asian products. This is despite the company realigning its Asian strategy and increasing its presence in the region.
Previously, El Corte Ingles' Asian offices were responsible for sourcing different product categories from nearby suppliers. This changed in 2010/2011 when the department store decided to restructure its Asian office network and organise sourcing activity by product category. Through its team of some 40 employees, El Corte Ingles' Hong Kong office currently focuses mainly on sourcing electronics, baby and nursery products, toys, lingerie, lighting, houseware, home décor and sporting goods.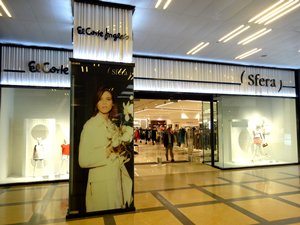 As more Spanish (and European) companies have set up offices or appointed sourcing agents in Asia – especially on the Chinese mainland – Hong Kong has become less appealing to those looking solely for cheap goods. For companies like El Corte Ingles, however, which are looking for novelty items and new business developments, Hong Kong is still the preferred option. This is largely because the Spanish retailer sees benefits in terms of private label manufacturing and collaboration on design, while also enjoying a guaranteed high standard of quality and service (latest trends and product warranty) and socially committed retailing (ethical and green sourcing).
Instead of only implementing the sourcing decisions made in Madrid, the Hong Kong office of El Corte Ingles is an important "radar" and filter for novelty products for the ultimate decision-makers. It also works closely with the design team in Madrid to identify manufacturers who can turn their ideas into popular private-label items. This has become increasingly important since private labels have become an accepted alternative to more expensive branded items across a range of items – from daily food supplies to fashion and electronics.
Bonvehi believes Hong Kong will continue to play an important role in El Corte Ingles' Asian sourcing activities, and also sees the city's taxation regime, financial landscape, licensing and franchising expertise as highly relevant to the firm's future business strategies in Asia. These strategies include the possible launch of El Corte Ingles' own fashion label, Sfera, on the Chinese mainland and in other Southeast Asian countries. This will further enhance Hong Kong's role as a hub for sourcing and/or licensing products and providing accessories to stock the shelves of these stores.
E-tailing transforms Spain's retail landscape
While the number of physical store-based retailers in Spain has decreased over recent years, largely because of the effects of the financial crisis, e-tailers – despite their relatively small market share – have enjoyed dynamic growth thanks to the discounts and price comparisons they offer. In order to capitalise on the e-commerce trend in the retail sector, most Spanish retailers have either started or expanded their online businesses. This is part of a bid to cater to a pool of consumers that have impaired purchasing power and low consumer confidence.
The El Corte Ingles Group is not only a market leader in terms of its physical stores, it also has a commanding presence in Spain's e-commerce (e-tailing) industry. The company's website has recently been upgraded and now offers an improved online purchasing experience, including an expanded range of products and services, such as PayPal, music streaming and video clubs. The El Corte Ingles website had close to 137 million visits in 2012, up 11.6% from the previous year. El Corte Ingles is also the only Spanish company to feature in the Top 10 of "Gifted Brands," according to the Facebook IQ Index®[1] 2012, as compiled by New York University.
Bearing in mind that even big companies - such as Inditex, whose online stores began operating just three to four years ago - do not have a strong track record in online trade, El Corte Ingles' stands out for its lead position in both the online and offline sector. As such, it is clearly a strong partner for any Hong Kong companies looking to access the Spanish market.
With its established distribution facilities and logistics, El Corte Ingles can assist Hong Kong exporters or brands in reaching out to the 46 million-strong Spanish market. In addition, by providing Hong Kong companies with reliable, comprehensive and up-to-date information about consumer trends in Spain, such a partnership will only enhance their likelihood of success in the country's competitive market.
---
[1] This is a benchmark for online competence, scoring brands against their peers on more than 350 quantitative and qualitative data points, diagnosing their digital strengths and weaknesses.
Spain
Western Europe
Hong Kong