https://hkmb.hktdc.com/en/1X09YLFU
Hong Kong a Springboard for Upwardly Mobile Spanish Brands
Hong Kong's footwear companies are respected across the world for their OEM capabilities. This has seen them manufacture for leading brands in North America, the European Union and Japan, providing engineering, modelling and tooling services, as well as serving as R&D and quality control specialists. Other Hong Kong companies have teamed up with overseas brands to produce, source and distribute footwear in Hong Kong, the Chinese mainland and the rest of Asia.
A prime example of this is the MTNG Global, a subsidiary of MTNG Experience, and the Spanish footwear and accessories company behind such brands such as MTNG, Maria Mare, Sixtyseven, Estefania Marco and Cheiw. MTNG Global currently has branches in Hong Kong and Guangdong province. From here, it manages the production, sourcing, marketing and distribution of all of its products throughout the world.
According to Daniel Ortiz, the managing director of the company's Hong Kong office, which opened in January 2010, although MTNG Experience is not a retailer, it does occasionally make sales through Hong Kong's I.T Limited and a number of other mainland agents. It also has outlets serving more than 4,000 customers, mainly retailers, through its appointed distributors, such as El Corte Ingles. In the first quarter of this year (2014), it began opening its own stores in order to showcase its brands.
Despite the company's willingness to explore international opportunities, Spain is still MTNG's most important market, accounting for up to 95% of its sales – followed by Italy, France, the United Kingdom, Portugal and the Scandinavian countries. Though it fared fairly well during the European financial crisis and increased its market share, the market was tough with €25-49 (HK$263-515) being the average price range. According to Ortiz, Spanish consumers, unlike their Asian counterparts, are rather conservative about the colour and styling of their shoes, preferring instead to focus on lifespan and suitability, according to the season and occasion.
Through its Hong Kong office, the group is exploring the feasibility of tapping into the Asian market with its range of mid- to high-end footwear and accessories. Ortiz believes Spanish-made products have a good chance of success and sees Hong Kong as an ideal starting point for promoting brand awareness, prior to launching on the mainland via e-platforms, such as Tmall.com.
Despite Hong Kong's declining role as a footwear production base, Ortiz said the city's long tradition of footwear manufacturing, plus its business-friendly environment, logistics, information technology and respect for intellectual property makes it the ideal platform for online retailing in Asia.
Camper Makes its Case
The four-generation family firm Camper has been known for combining fashion with practicality and innovation ever since it was founded in 1877 by Antonio Fluxá, a well-known shoemaker of the time. The company has since become a world leader in the footwear design industry, with more than 300 Camper stores and 4,000 authorised points of sale in more than 50 countries.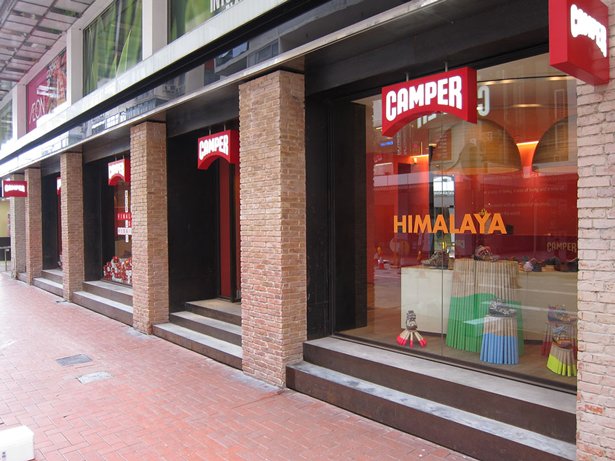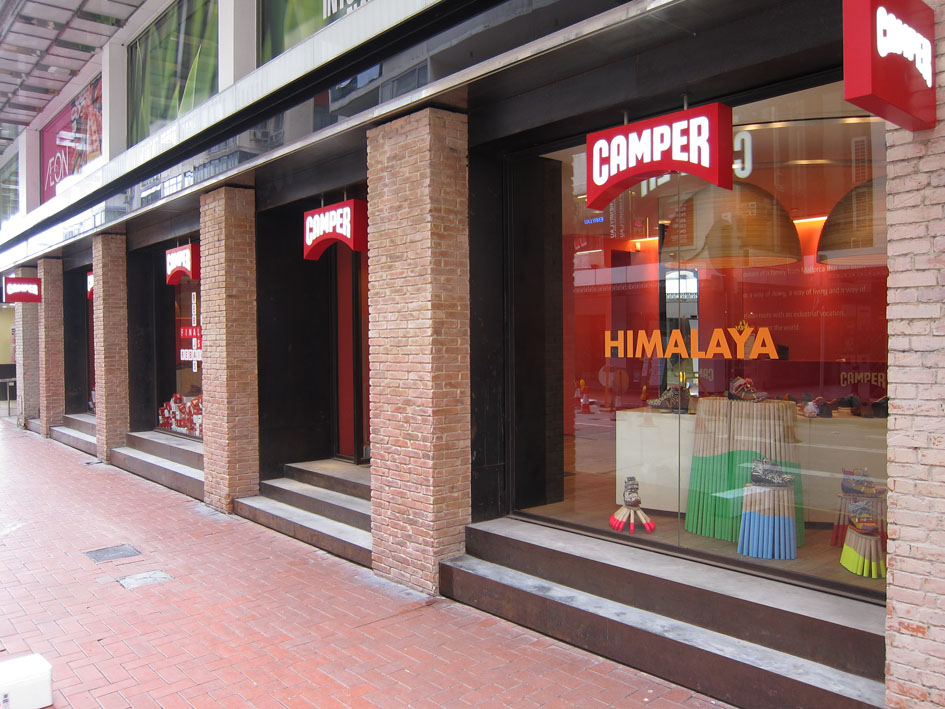 A Camper store in Causeway Bay, Hong Kong, with a window display showing off its "Himalayan" trainer collection.
Source: I.T Limited
Camper attaches great importance to both function and appearance and produces comfortable, premium quality casual footwear for the upwardly mobile. While its focus has been on 35-50 year olds, it is currently paying more attention to a younger demographic. With some 300 new items or styles released every season, the brand has managed to grow over the past six to seven years despite the European downturn.
As part of its market diversification strategy, Camper, in addition to its operations in Japan and South Korea, has been working with Hong Kong's I.T Limited since 2004. Over the past decade, the brand has become popular among Hong Kong and mainland shoppers, with Pelotas (bowling shoes) and Peu (a collection made from all-organic materials) among its most successful labels, according to Virginia Chan, brand manager of I.T Limited.
Camper Pelotas (left) and Camper Peu (right) are popular among Hong Kong and mainland consumers (1)

Source: I.T Limited

Camper Pelotas (left) and Camper Peu (right) are popular among Hong Kong and mainland consumers (2)

Source: I.T Limited
Since the company's decision to expand its operations in Hong Kong in 2008, Camper has – with the assistance of I.T Limited as its exclusive distributor in Hong Kong, Macau and the mainland – opened nine stores in Hong Kong and one in Macau. It began its mainland operations two years ago through I.T's specialty stores. As one of the few imported brands to have its own I.T marketing team, Chan is optimistic about Camper's sales in Hong Kong and the mainland, as she sees little direct competition for the brand's unique mix of design, colour and functionality.
Other Spanish and European brands are also looking for partners in Asia. I.T Limited, for example, undertook a 50/50 partnership with Galeries Lafayette to open a Beijing flagship store and return the Parisian department store to the region. This illustrates just what Hong Kong companies can do for their Spanish counterparts, in terms of both helping with risk management and functioning as a risk-sharing business partner.
Sporting goods benefit from lifestyle trends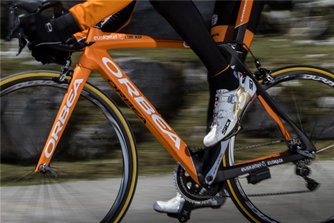 Orbea bikes and Orca wetsuits are considered to be among the most advanced items of equipment for triathlons. (1)Source: www.orbea.com
Hong Kong companies export a diverse mix of sporting goods to the world and closely follow global health and beauty awareness trends. For example, the triathlon was formerly just for men, but is now a growing sport for women and even children in Hong Kong, a development that offers several business opportunities.
Orbea, a manufacturer based in Spain's Basque region, made its first bicycles in the 1930s. Today it is one of Spain's largest producers of cycles and related gear for road, mountain, street and triathlon racing. As well as its manufacturing facilities in Spain, it also has operations in Portugal and Shanghai. While the company's Spanish plant mainly produces high-end bikes – where the "made in Spain" label is a significant factor – the Portuguese factory makes low-cost, entry-level bikes; and the painting and assembly lines in Shanghai are predominantly for entry- to mid-range bikes in Russia, the United States and Asia, including the Chinese mainland.
Noting the growing popularity of triathlons and related sporting associations, particularly in Hong Kong and the mainland, Orbea recently set up a 10-strong office in the city. This followed its acquisition of Orca, the world leading wetsuit company, a business that has been at the forefront of the triathlon sector for 20 years. Orca already had a French manager-led design team in situ and now Orbea is in far closer contact with suppliers on the mainland, particularly in Dongguan. It is also now well placed to source cycle clothing, wetsuits and other accessories from new suppliers in Thailand, Cambodia and other Asian countries.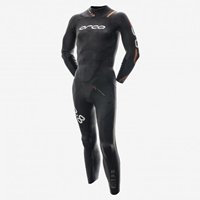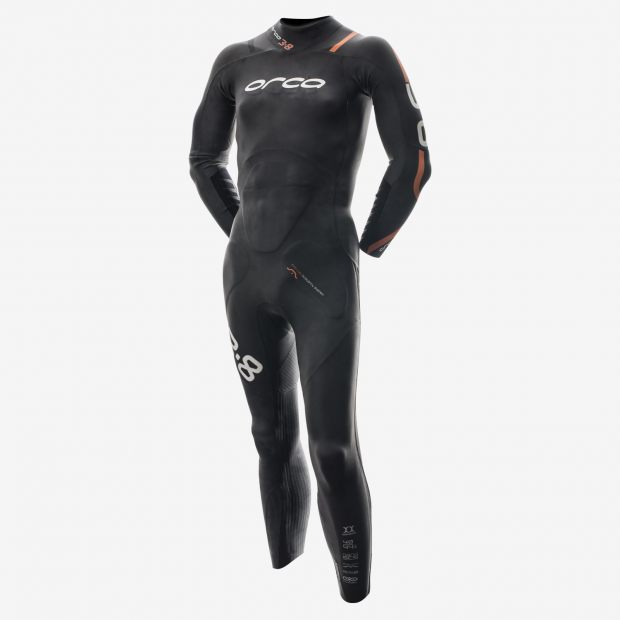 Orbea bikes and Orca wetsuits are considered to be among the most advanced items of equipment for triathlons. (2)Source: www.orca.com
Pablo Trujillo, director of Orbea Hong Kong Ltd., said the Hong Kong market is still largely expat-driven. While the city is, in general, not particularly bicycle-friendly, consumers are knowledgeable and demanding when it comes to their equipment, clothing and accessories. Compared with the European market, mainland consumers – despite their growing interest in the sport – are not so knowledgeable with regard to the products on offer.
To promote triathlons in Asia, Orbea and Orca plan to use Hong Kong as a base to capitalise on the sport as it develops in the region. Together, they will handle sourcing (for example, ORCA buys extensively from Neil Pryde, a Hong Kong-based sports group famous for windsurfing equipment and accessories), while also promoting cycling and triathlons through multi-brand bike distributors, such as Bull Bikes and Probikes, as well as multi-brand sports chains, notably Escabade.
Trujillo said Hong Kong is not only a trendsetter for consumer products in Asia, but also the ideal place for introducing new, healthy lifestyle sports. Its blend of East and West, as well as its deep and enduring commercial and cultural ties with the mainland, make it an ideal base for further expansion across the mainland and ensures a good fit with its Shanghai operations.
Partners in growth
Many of the Hong Kong textile and clothing manufacturers who set up production facilities offshore, mainly on the mainland, in order to reduce operation costs and stay competitive, have since transformed into trading establishments. This means they increasingly take care of value-added services such as quality control, brand management and marketing for those overseas brands wanting to target Asia's burgeoning market.
Since its 1982 launch, Tutto Piccolo has designed clothing for children, from new-borns to those six-years-old. Today, the group has three brands – Tutto Piccolo (founded in 1982) for pyjamas, new-born clothes, accessories, and swimwear; Cri Cri (1997) for undergarments for up to three-year olds; and Agatha Ruiz de la Prada Baby (2002) for designer wear, a range that features fun colours, hearts, colours and flowers.
The group started exporting to Italy some 15 years ago and, today, it is the company's most significant market, followed by Spain, the UK and Portugal. Borja Mataix Molto, export manager of Tutto Piccolo, said the group insists on using European fabrics (in order to ensure safety compliance and quality), though it relies on mainland production for 50% of its goods. It also manufactures in Spain, Portugal and Bulgaria.
With its medium to high prices, however, it faces fierce competition from mass-market apparel chains, such as H&M, Zara Kids and Primark, as well as other Spanish baby fashion brands, including Tuc Tuc and Boboli. At the same time, Molto said, it is proving increasingly difficult for the company to find reliable manufacturing partners on the mainland or in India. The problem is compounded by its need for sophisticated production methods, while also requiring only comparatively small order quantities.
Following the retirement of its US partner and the death of its Mexican partner, the Tutto Piccolo group closed its offices in those locations and, instead, focussed on Asia. After working briefly with several Chinese companies, the group decided to change its penetration strategy and sought out partners in Hong Kong. Molto said he views the city as a regional hub for licensing businesses and a base for expanding its Asia network.
In 2012, the group appointed Magic Art Limited – a former licensee for Japan's Sanrio in Hong Kong and Macau – as its sole agent in Hong Kong and the mainland. This arrangement has helped the Tutto Piccolo group open two stores in Hong Kong, two in Macau and five in Taiwan, while an online store for Japan is also being planned. Molto said Magic Art Limited's extensive licensing experience and toy/baby distribution network has boosted product penetration in Hong Kong and the rest of Asia, especially on the mainland.
Magic Art Limited is helping Tutto Piccolo establish and expand its presence in Asia. (1)

Source: Tutto Piccolo

Magic Art Limited is helping Tutto Piccolo establish and expand its presence in Asia. (2)

Source: Tutto Piccolo
In light of the group's plan to expand on the mainland – particularly in view of the country's relaxation of its family planning policy – Magic Art Limited is now helping Tutto Piccolo find suitable franchisees in Shanghai and Guangdong. This has been achieved, partly by actively participating in a number of trade events, notably the Shanghai International Children Baby Maternity Industry Expo.
Magic Art Limited, with its experience and network in the textile and apparel industry, is also exploring new frontiers for Tutto Piccolo. These include new lines of casual clothing and undergarments in order to make the Cri Cri brand more appealing to the Asian market.
Spain
Western Europe
Hong Kong