https://hkmb.hktdc.com/en/1X09Y5H4
Maximising your online recruitment prospects via LinkedIn
In the second part of this exclusive interview, Eric Yee, the Hong Kong-based Head of LinkedIn's Talent Solutions division, tells HKTDC's Tony Murray just where many Hong Kong companies go wrong when it comes to recruiting online.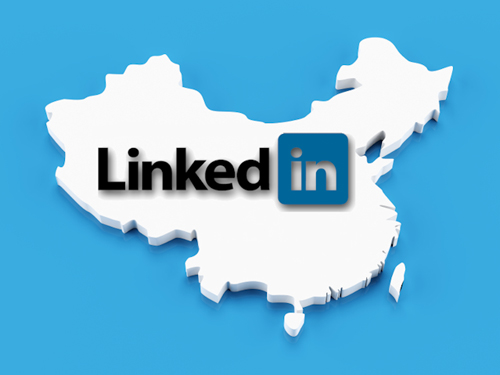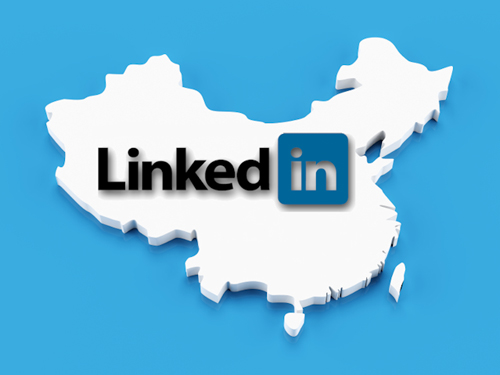 LinkedIn China: a success in an area where other social media fear to tread?
Tony Murray (TM): We talked previously about factors that contribute to your Talent Brand Index and you emphasised the importance of attracting followers. What other factors would you say are significant here?
Eric Yee (EY): The other elements are the number of people that are viewing your company page, the number of jobs they may be looking at and the number they may be applying for on your site. Another is how many people are actually connecting with your employees. By utilising all of these different factors, you are able to increase your Talent Brand.
When we talk about the Talent Brand Index, while it's great if you can get a lot of followers and increase your presence on the site, at the end of the day what we're trying to apply for a particular role. So if you can do all of these things effectively – if you can make it easy for them to explore how great it is to work at your organisation – they might have a greater inclination to act on that.
At the end of the day, what we're trying to do is make your LinkedIn presence attract passive talent. This allows people to recruit people in a very timely fashion. They can do it quickly because they can take this talent pool and filter out just who they want to target. If you do the same thing on job post or job board, may get a lot of people applying for a position who aren't appropriate candidates. Inevitably, that's going to affect the quality of the hire.
TM: Are there any absolute no-nos when it comes to working with the Talent Brand Index?
EY: The most negative thing that a company can do is not doing anything at all. I've seen a lot of companies who have a simple company page and that's it. There's no investment in terms of trying to create a career page in order to try and attract people. There's no attempt to let them understand what it's really like to work there. They're not investing in getting followers at a point when the company has done something great.
TM: Getting back to basics, if I'm a Hong Kong company and interested in LinkedIn, what's the process for me to engage with you?
EY: We have a team that works with organisations big and small. People can contact us via our online site at LinkedIn and talk to a sales person. Then, we can follow up with them. Typically, we analyse your key challenges and look at just what is preventing you from finding the right people.
Is it something related to the quality of hire? Is it related to the cost of hire? Is it related to other factors that you are having problems with in this market? Then we sit down and analyse what is the best solution. As a result, we would then recommend certain services that you should immediately provide, while also recommending certain services that you should plan for in the long term.
TM: How much of this is reactive, people coming to you, and how much is it you being proactive and targetting businesses?
| | |
| --- | --- |
| Derek Shen, LinkedIn China's newly-appointed President. | Eric Yee, Head of LinkedIn's Talent Solutions in Hong Kong. |
EY: It is a relatively new market for us in Hong Kong, probably about two years old, so we handle it in a number of different ways. Frequently, people do come in through our website. People contact us and we work with them. Many people hear about us through word of mouth, largely because Hong Kong is a fairly tight community. Sometimes we work with people in multinationals who already have a relationship with LinkedIn in other parts of the world. We get it from all angles.
We recently had a fairly successful experience with Walmart in Asia. The company was working with us to try and recruit a senior management team in Hong Kong. Happily, we are able to get them fully staffed within six weeks.
TM: You've talked about your role in finding people full-time positions, what about short term positions such as freelancers, contractors or consultants?
EY: We recognise that we're trying to connect the world's professionals and, in doing so, that includes all working professionals, whether they're contract workers, freelancers, part-time workers, middle management or senior management. We cut across the entire board.
TM: How does the fee structure work?
EY: It's a consultative engagement and one that we need to do with each individual company. Each business is different in terms of their actual requirements. In light of that, it's difficult to give a ballpark figure. We first need to spend some time with an organisation and gain an understanding of what it's trying to accomplish. Overall, we tend to favour an annual subscription as our fee basis.
TM: What can you say about your new dedicated mainland service?
EY: Back in January, we hired Derek Shen as the President of our China Operations and we have since localised the platform in simplified Chinese. This means it is obviously easier for individuals within China to use LinkedIn as a professional social network. At the moment, we have over five million members in China, and that's before we localised the platform. In Hong Kong, by comparison, we have somewhere between 600,000 to one million members.
TM: Just to summarise, what would be your general advice to recruiters?
EY: Number one is to develop a Talent Brand. This will help differentiate your company in the war for talent that we are currently experiencing. Number two is don't adopt a "cookie-cutter" approach where you take one strategy and endlessly replicate that across other territories.
Our 2014 talent survey, for instance, showed that 43% of the people in Hong Kong are motivated by compensation rather than by other type of benefit. In Japan, for instance, it's a different story. People there are motivated more by having challenging work and opportunities for advancement. You have to know what drives your target market in order to recruit effectively.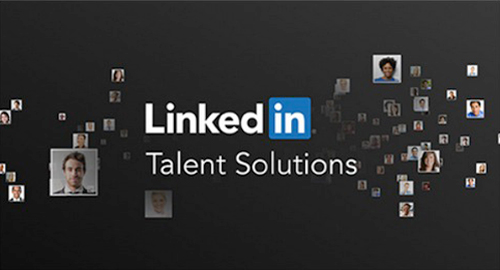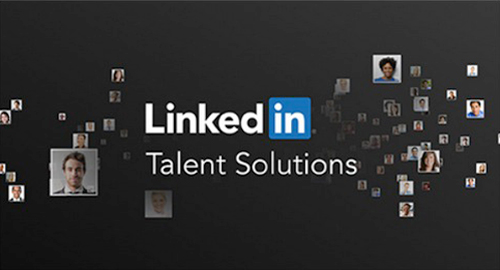 LinkedIn Talent Solutions: helping differentiate in the "war for talent".
TM: Thank you for your time and your insight.
Tony Murray, Research Editor, HKTDC

For part one of this two-part interview, see "Is your poor "Talent Brand" undermining your recruitment potential?", 9 June 2014.