https://hkmb.hktdc.com/en/1X09Y58D
Hong Kong's Role in Spain's Road to a New Normal
Opportunities for Hong Kong in a resurgent Spain
The Spanish economy is on the recovery track after several years of comparative stagnation. Despite this, it is still contending with one of the highest unemployment rates in the developed world, with the country adjusting to "a new normal" subsequent to its economic restructuring. In order to successfully trade with Spain, Hong Kong companies need to adapt to the fact that today's Spanish consumers particularly favour value-for-money offers. At the same time, opportunities also lie in assisting the growing number of Spanish exporters looking to find buyers and/or distributors in Asia.
Reforms under way and likely outcomes
Among the many reforms that the Spanish government has introduced, the structural reform aimed at strengthening the country's fiscal framework is considered the most important. In addition to the constitutional move to adopt the EU's Fiscal Compact (more formally known as the Treaty on Stability, Coordination, and Governance in the Economic and Monetary Union) which requires the Spanish government to introduce laws limiting its structural government budget deficits to less than 0.5% of GDP (or less than 1% of GDP if the debt-to-GDP ratio is significantly below 60%), its Budgetary Stability Law will also provide further fiscal discipline. It has also introduced far-reaching monitoring and enforcement tools that place further restrictions on public spending growth. Together with a number of other ongoing measures – notably pension system and public administration reforms designed to increase income and reduce expenditure at all levels – the Spanish government is hoping such measures will see it reach the goal of keeping its budget deficit within the EU limit of 3% of GDP by 2016.
A number of reforms have also been carried out in the country's financial sector. Broadly speaking, the Spanish financial system can be categorised into two groups of players. Firstly, there are the large and international banks (including Spanish banks such as Santander and BBVA), which demonstrated outstanding stability during the recent European crisis. Then there are the local savings banks (or Cajas de Ahorros), many of which have shown a great deal of structural vulnerabilities as a result of their high exposure to the real estate sector. Thanks to the Spanish government's efforts to effectively restructure the financial sector over the past two years, the IMF now considers 70% of the Spanish financial sector to be sound and sufficiently capitalised. The restructuring process has also resulted in further consolidation of the sector, triggering a significant decrease in the number of financial supervisory entities (excluding credit cooperatives and foreign branches) from 50 in 2009 to a current level of just 12.
In a bid to tackle the worrying level of unemployment, the Spanish government has been injecting greater flexibility into the labour market. It has, for instance, authorised firm-level wage bargaining to take precedence over national, regional or sectoral collective agreements, while also permitting collective dismissals without administrative authorisation for firms posting falling profits over three or more consecutive quarters. This has seen a reduction in Spain's dismissal costs and a convergence to the EU average. Such simplification and clarification of the protocols for individual and collective dismissals due to financial circumstances related to sales and revenues trends have made companies more resilient and better able to cope with economic shocks. Although the unemployment rate remains high, the early results of the labour market reforms have already produced a lower proportion of employees with temporary contracts, as well as a sharp reduction in unit labour costs and, therefore, a sharp increase in labour productivity as a result of decreasing wages.
Helping Spaniards to buy and sell at the same time
It is an open secret that if Spain's high unemployment level cannot be reduced in the near future, the purchasing power of Spanish consumers (and therefore the rebound of domestic demand in the country) will inevitably be undermined. As a result, in order to do more business with Spain, Hong Kong companies need to change their strategies to cater for Spaniards' penchant for value-for-money offers. They also need to factor in the increasing number of Spanish buyers who are also keen to start exploring export possibilities. Helping Spanish manufacturers or companies find buyers and/or distribute in Asia – especially across the Chinese mainland – is a new opportunity for Hong Kong companies and one that will inevitably foster their business with the recovering Spanish market.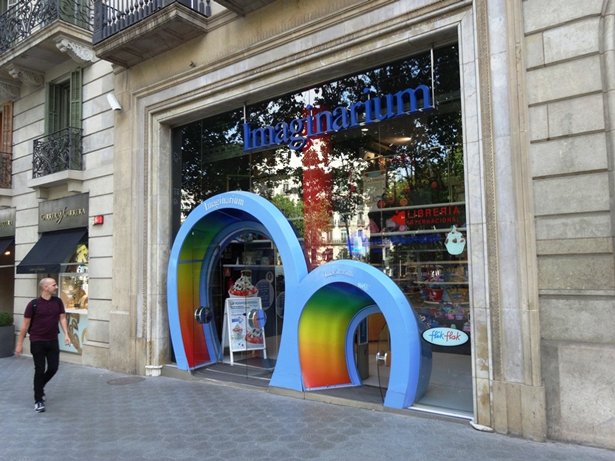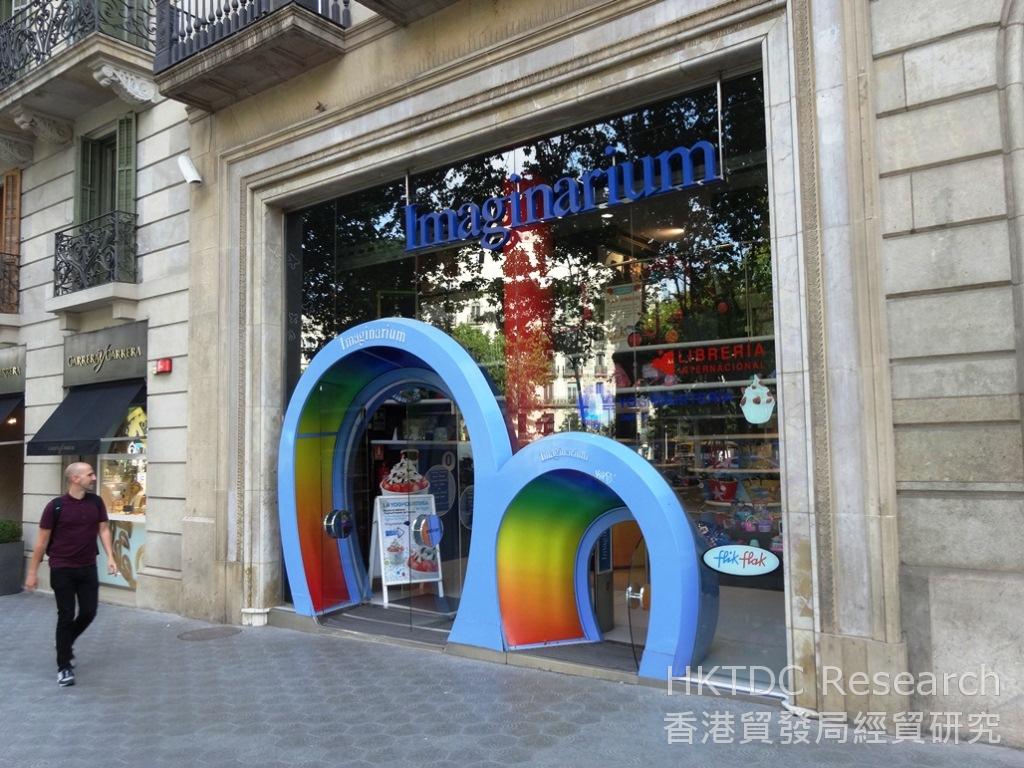 Imaginarium is a popular Spanish toy company, specialising in educational toys. Aside from sourcing, it has recently opened four shops in Hong Kong under the brand name of "ItsImagical".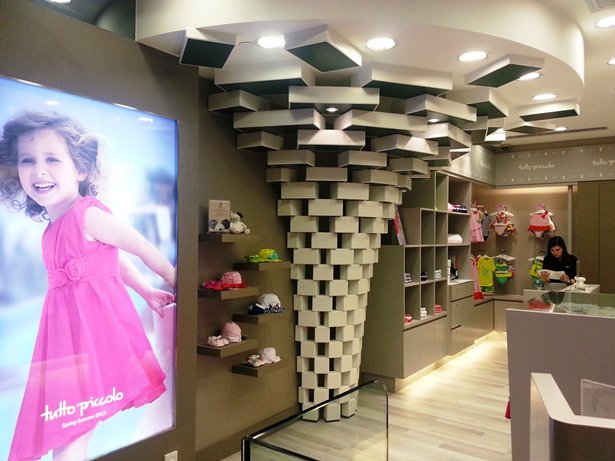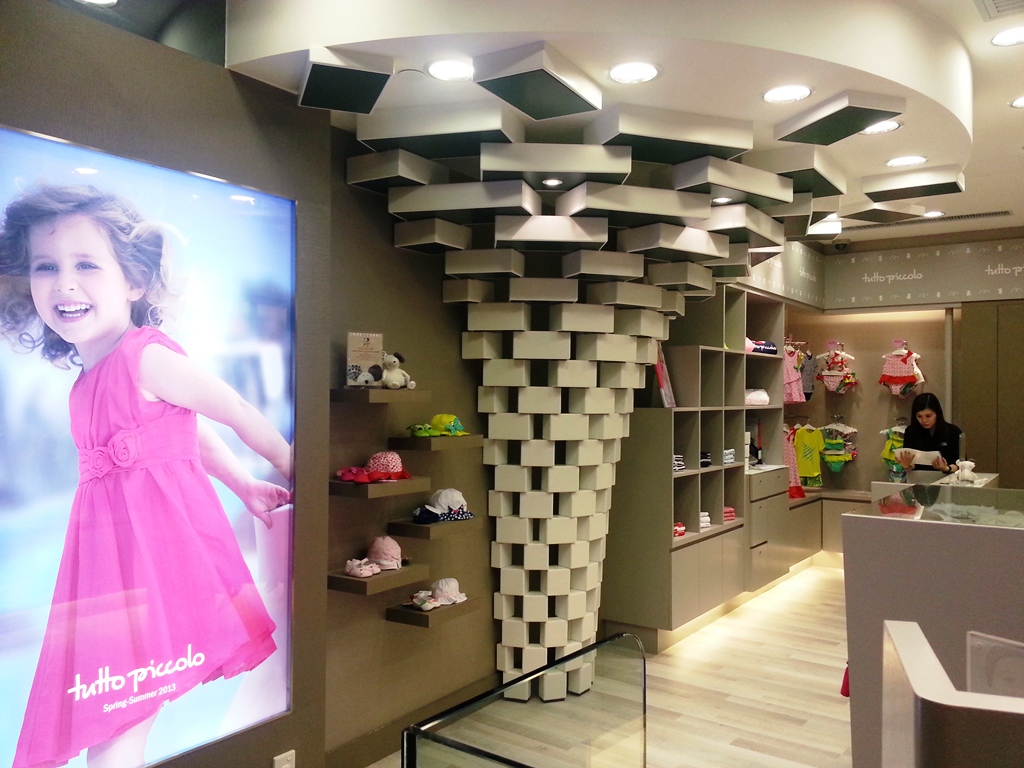 Tutto Piccolo is a Spanish baby apparel company, which has recently opened two shops in Hong Kong, with the assistance of a Hong Kong partner, Magic Art Limited.
Source: Tutto Piccolo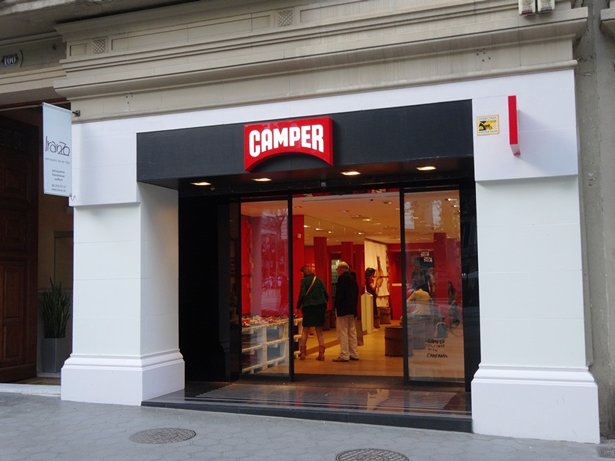 Camper is a popular Spanish footwear brand, specialising in comfortable, premium casual footwear. The brand has been working with Hong Kong-based I.T Limited over the past decade in Hong Kong.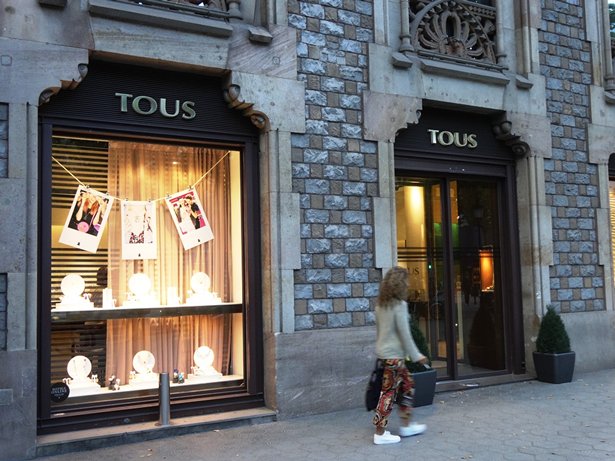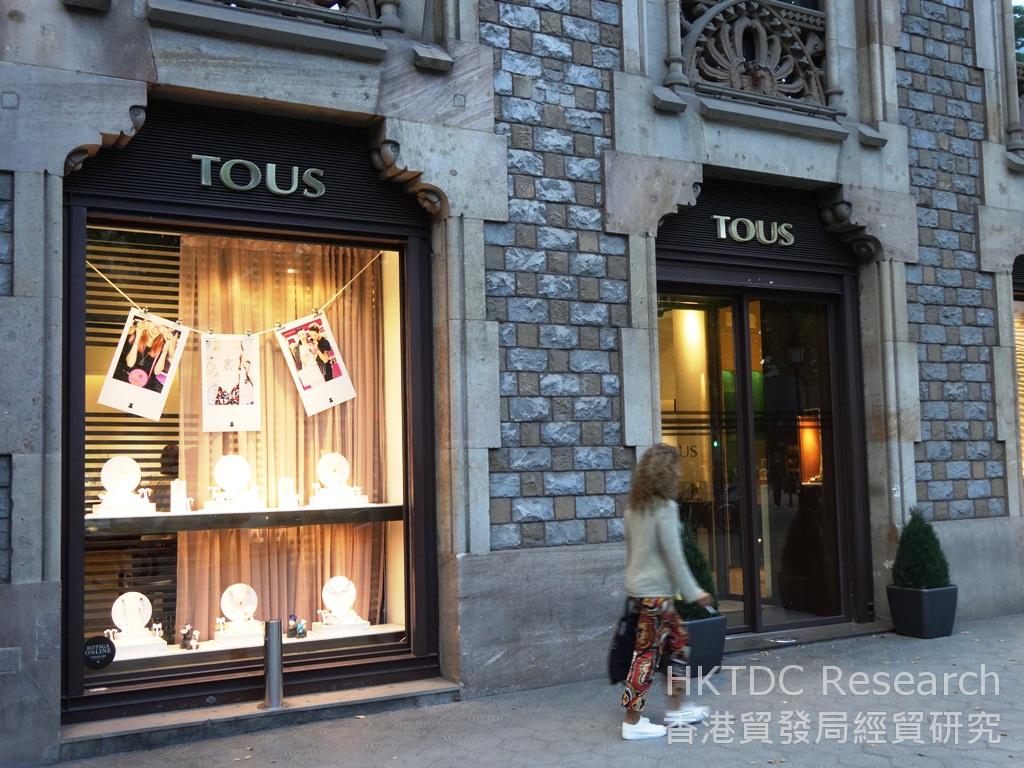 Tous is a popular Spanish fashionable jewellery brand, using mainly the franchising model to expand business worldwide. Prior to coming to Hong Kong in 2006, it had tried twice without success in Shanghai.

As a member of the European Union (EU) and the Eurozone, the European market will always be Spain's most important trading partner. Although Europe's leading position in the country's external trade numbers has remained largely unchanged following the recent European crisis, Spain's reliance on the European market, in terms of both exports and imports, has shown a clearly declining trend. At the same time, the importance of Asia – as an export destination and import source – has demonstrated very encouraging growth.
According to many local importers – including El Corte Inglés, the country's only department store – many retailers in Spain are striving to fill their stores with an increasing number of entry-level products. This is in order to attract consumers whose purchasing power has been impaired by the labour market and by the economic conditions. Asian suppliers from the Chinese mainland, Indonesia, Thailand, Bangladesh and other low-cost production bases, are therefore prime targets for Spanish importers in search of attractive, competitive products.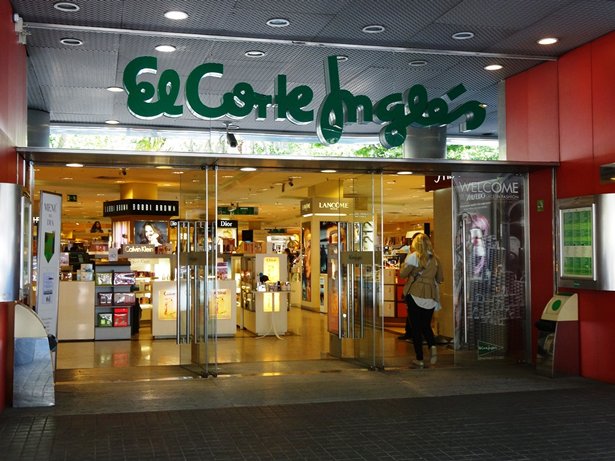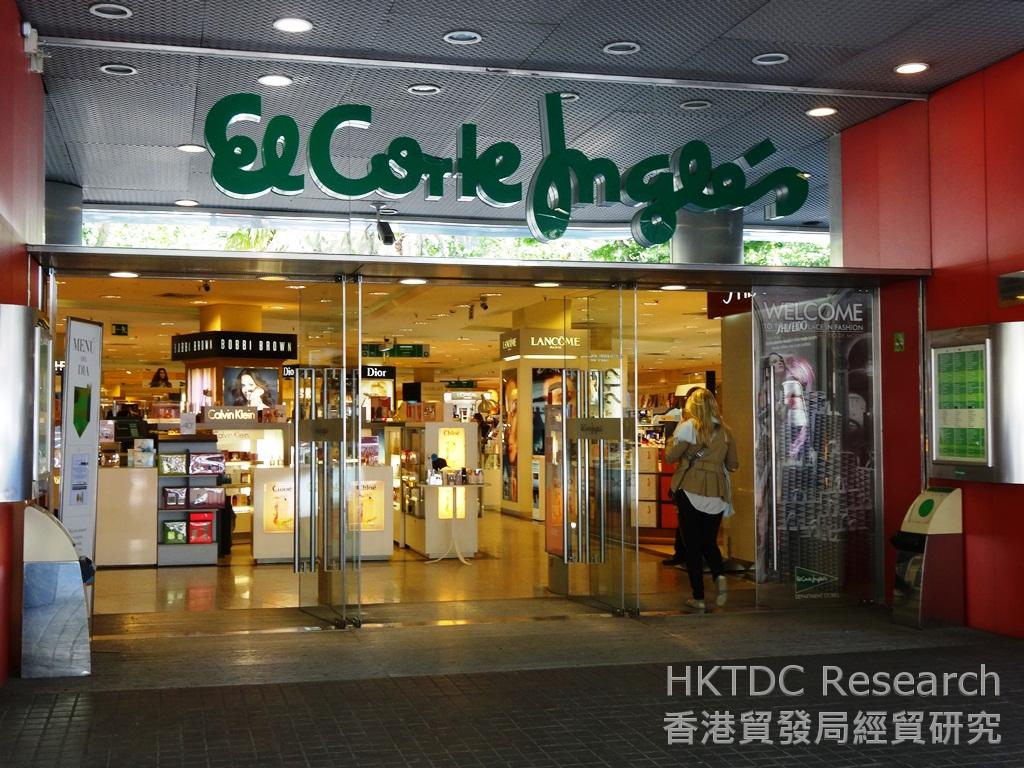 El Corte Inglés, the only department store in Spain and Portugal, chose Hong Kong as the site of its first Asian office in 2000.

While it is true that the 46 million-strong domestic market can serve as a buffer for Spanish companies suffering from reduced orders from their European clients, developing markets beyond Europe is considered the most viable way to survive the shortfall, while laying the foundations for future success. In order to increase its level of merchandise exports, Spain requires more imports of raw materials and parts and components, ensuring it can fulfil the high import content of its exports. To this end, Spain is not only looking for reliable partners to assist in its journey to the east, but also for manufacturers or suppliers of relevant inputs who can supply (or even set up in the country) in order to feed its local industry needs. As part of this, the country is emphasising its potential role in helping to access the wider markets of Europe, as well as Latin America and North Africa.
Spanish service sectors targetting Asia's opportunities
Spain is now making efforts to promote its leading service sectors, notably transport management and technology, infrastructure and real estate (IRES) on a worldwide basis. This is seen as key to countering the problem of slow domestic demand. Many Spanish construction and engineering companies are no strangers to Hong Kong. A consortium consisting of Hong Kong's Kaden, the UK's Kier Construction, and Spain's Obras Subterraneas S.A (OSSA) was awarded a HK$1.5 billion MTRC tunnelling contract, relating to work on the Hong Kong section of the Guangzhou-Shenzhen-Hong Kong Express Rail Link. Another Spanish company, Construcciones y Auxiliar de Ferrocarriles, S.A (CAF), a transport system specialist, currently supplies trains for the Airport Express, which has connected Hong Kong International Airport with the city's central business district since the 1990s.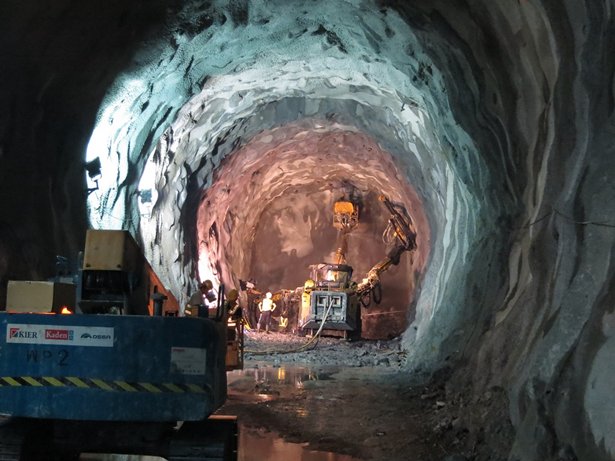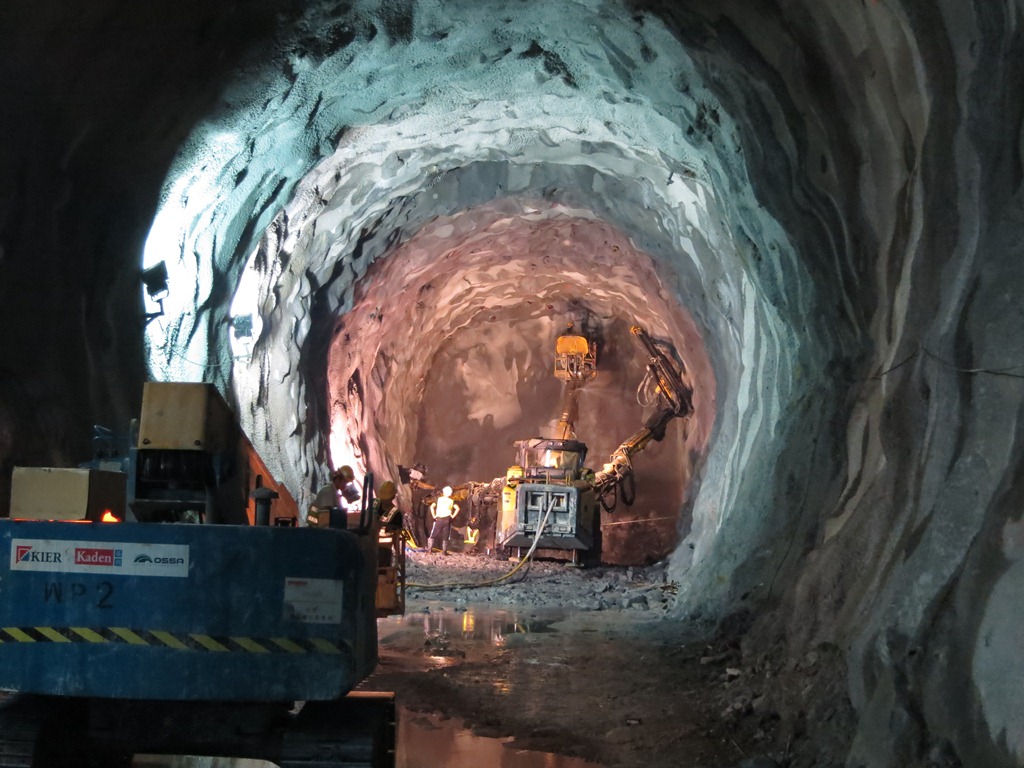 OSSA has set up a regional headquarters in Hong Kong after winning an Express Rail Link tunnelling contract as part of a three-way joint venture. It is now looking to pursue further business opportunities. (1)
Source: OSSA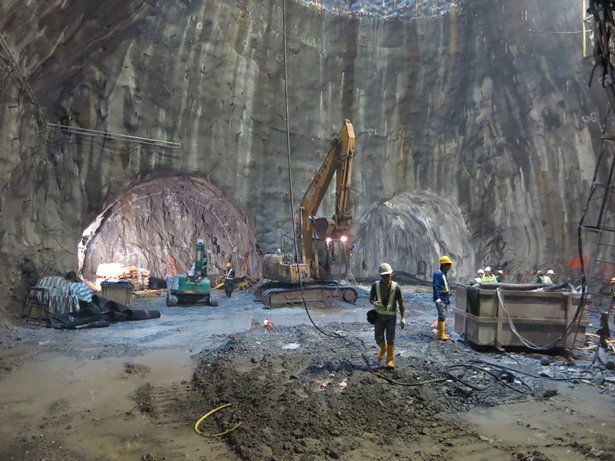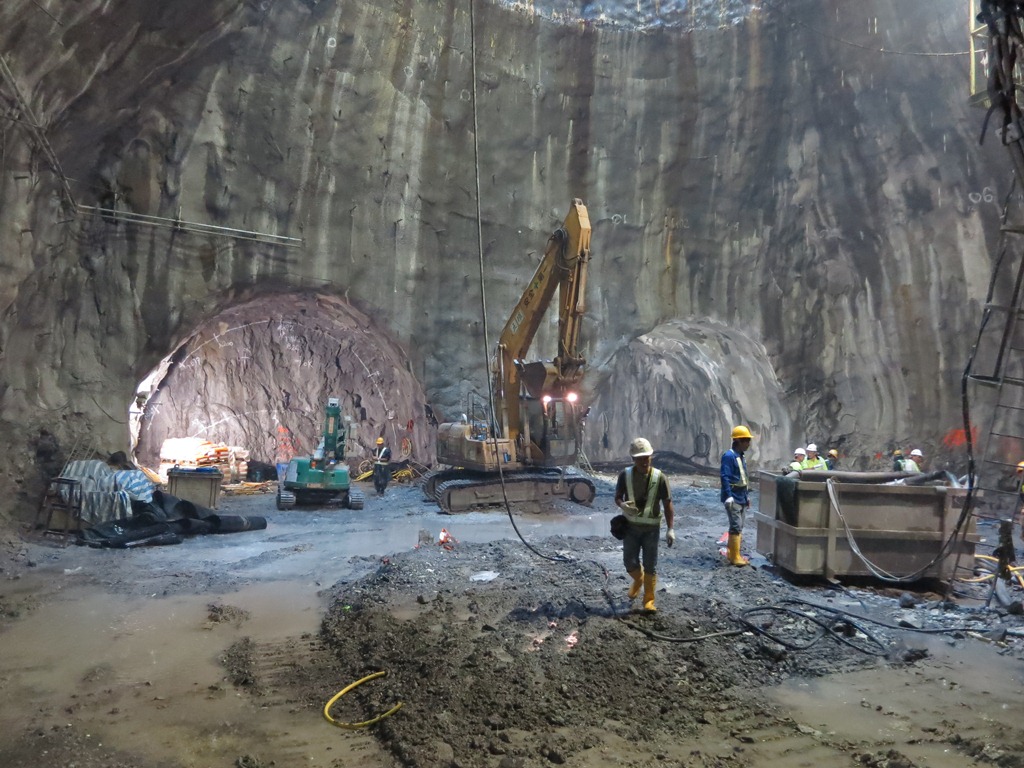 OSSA has set up a regional headquarters in Hong Kong after winning an Express Rail Link tunnelling contract as part of a three-way joint venture. It is now looking to pursue further business opportunities. (2)
Source: OSSA
Also worth bearing in mind is the growing entrepreneurial spirit being shown by many young Spaniards in the face of a fragile domestic job market. Many of these individuals have become far more open to the idea of starting their own business ventures outside Spain. In order to nurture this, the Spanish government has launched a number of investment-friendly measures, such as the Golden Visa Scheme (i.e. an investment-for-residency scheme), which aims to encourage foreign investors and talent to inject capital into the country. It is hoped that such investment will support the country's economic rebalancing from "non-tradables" (such as real estate) to "tradables" (typically high value-added merchandise and services).
To grasp some of these emerging business opportunities, a number of Spanish businesses, such as law and tax consultancy firms have opened offices in Hong Kong. Net Craman, currently the only Spanish law firm in Southern China, opened an office in Hong Kong in January 2012 (after launching its first Asian office in Guangzhou in 2007). This serves to advise its Spanish and Spanish-speaking clients with regard to their expansion into Asia, including how to best make use of the Closer Economic Partnership Arrangement (CEPA) in order to expand their services-related operations on the Chinese mainland. With the introduction of investment schemes, notably Spain's Golden Visa Scheme, Net Craman also advises Asian and, in particular, Chinese investors on the visa application process and other relevant issues, including company formation, employment agreements and mergers and acquisitions (M&As).
A gateway to the Chinese market for Spanish companies
Unlike 10 to 15 years ago, when Spanish companies were primarily EU-focussed when it came to selling their products or services, many such businesses are now paying more attention to promoting their brands, products and services to prospective Asian buyers or partners. Moving from a buyer's role to a seller's role, most Spanish companies are in considerable need of effective assistance with their prospective business ventures in Asia, as well as requiring a competitive test bed to evaluate the marketability of their products/services across the continent.
Hong Kong, as Asia's business hub and the gateway to the gigantic Chinese market, is regarded as the best port of call in Asia for Spanish companies, both large and small. This status has been further enhanced by a comprehensive double taxation agreement concluded between Hong Kong and Spain in 2011, which became effective on 13 April 2012, after which Hong Kong was no longer classified as a tax haven under Spanish tax legislation.
Spain
Western Europe
Hong Kong