https://hkmb.hktdc.com/en/1X09XF4N
Switzerland: A highly technological and innovative partner
Switzerland's effective public institutions and favourable business environment have allowed this relatively small and resource-poor European country to transform itself into a high-tech "knowledge economy", one that Hong Kong companies would do well to partner with.
Switzerland lies at the heart of Europe and borders three of the four biggest European economies – Germany, France and Italy. This enviable location, together with its historical ties to nearby countries, allows Switzerland access to the region's prime R&D and industrial resources. Although the country is not an EU member, its comprehensive free trade agreement and a series of bilateral agreements with the trade bloc enables it to benefit from a free exchange of goods, capital and innovative ideas.
While many assume that watch and clock manufacturing is Switzerland's major industry, chemicals (including pharmaceuticals) and MEM (mechanical or electrical/electronic engineering and metal) are, in fact, the country's leading exports. Its world-leading scientific research infrastructure and educational system keeps the country at the forefront of technological development and scientific innovation, often seeing it top the global rankings.
Global innovation index
(On a scale from 0 to 100, the higher the better)

Capacity for innovation
(On a scale from 0 to 7, the higher the better)

Source: Cornell University, INSEAD and WIPO, The Global Innovation Index 2013

Source: World Economic Forum, The Global Competitiveness Report 2013-2014
A number of successful global conglomerates, including Novartis, Roche, Syngenta and several lesser-known companies, form the industrial base of northwestern Switzerland, making the city of Basel and its environs an international centre for pharmaceutical and chemical companies. Meanwhile, the ripple effect these pharma companies, particularly Novartis and Roche, has created biotech clusters in four regions of the country – Basel, Zurich, Lake Geneva and, to a lesser degree, Ticino. This has seen a number of global players, such as Actelion, Amgen, Biogen Idec, Crucell and Merck Serono, all choosing Switzerland as the site for their European headquarters.
Switzerland's second-largest export earner after chemicals/pharmaceuticals1 is MEM, which accounts for nearly for one-third of Swiss exports (CHF65 billion or US$74 billion). In total, some 75% of the country's total MEM production in 2012 went for export purposes. As with many other industries in Switzerland, most of the MEM players are micro or small companies (90%) with less than 50 employees. While these companies have the advantage of being agile and flexible, the down side is that they do not enjoy the cost benefits of economies of scale prior to their products or services becoming known to the market. While the European giants – Germany and France – are big MEM importers and the US remains an important export destination, a number of small Swiss companies are now looking to expand into the burgeoning Asian market.
Partnership opportunities
Swiss start-ups, meanwhile, are eager to promote their technology or business solutions to Asian clients. Novogel, for example, that owns proprietary key technology based on macromolecular networks, is looking for partners or venture capital to further commercialise a number of its products, including injectable PVA gels, soft gel capsules and gelatine substitutes for confectionary. Other noteworthy start-ups include Anerdgy, specialists in solutions for building-based energy generation, and Hydrosolutions, a business dedicated to the development of processes capable of creating positive environmental change.
| | |
| --- | --- |
| A Swiss business park that provides modern office space and furnished labs | Novogel produces innovative products such as nutraceuticals |
Developed by Anerdgy, WindRail is a building-based energy generation system, combining wind flow, pressure differences and solar radiation.
Source: www.anerdgy.ch

Hydrosolutions has been commissioned by the World Bank to analyse the results of climate impact reports on China.
Source: www.hydrosolutions.ch

To support all of its cutting-edge R&D activities and related electronic industries, Switzerland's paucity of natural resources obliges it to import parts for its semiconductor manufacturers. Those R&D companies producing optoelectronics, photovoltaics and organic electronics also require components. This provides a real opportunity for Hong Kong electronics/electrical traders to provide such raw materials, parts and components.
Many Swiss electrical or electronics machinery and equipment manufacturers, such as Rieter (the only global supplier of spinning preparation processes and of all four final spinning processes currently established on the market), are working with Asian partners to provide repairs and after-sales services to the end users in their home countries. Hong Kong suppliers of the relevant parts and components can take advantage of this situation, while the city's electronic/electrical manufacturers can also offer their own value-added services.
The tri-national Euro-district of Basel
Located in the northwest corner of the country, Basel's tripartite cooperation with Germany and France sees it rank first in Switzerland in terms of logistics, freight forwarding and supply chain management. The Greater Basel Area – also known as the tri-national Euro-district of Basel (TEB) – is the place where France, Germany, and Switzerland do business. As the TEB is logistics centre, many high-tech companies and leading R&D organisations rely on it for the importation of raw materials, such as chemicals or pharmaceuticals. It also plays a key role in the export of cutting-edge technology, advanced machinery and other innovative products and solutions.
| | |
| --- | --- |
| The Rhine is the lifeblood of Basel and one of the country's most important trading routes | |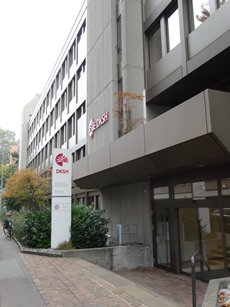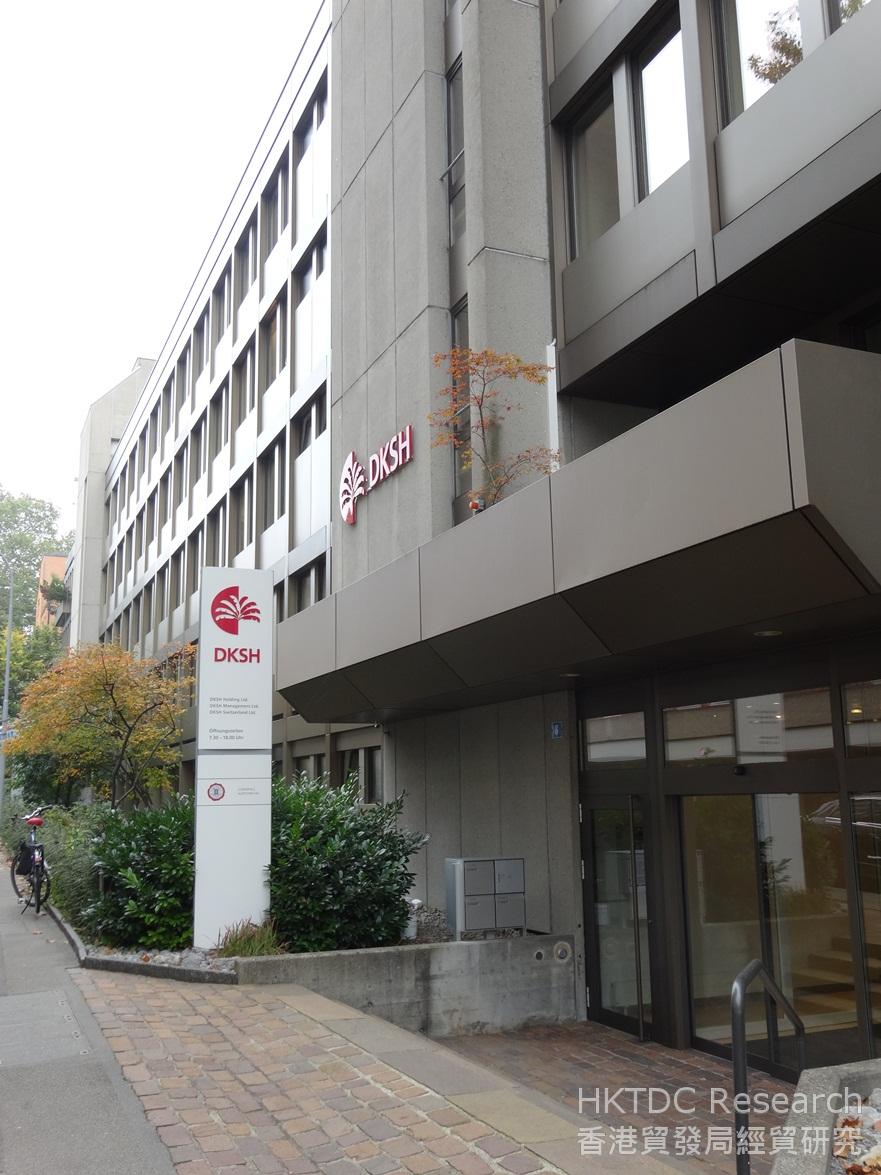 Zurich-based DKSH, an 80-year veteran of the Hong Kong market.
In addition to providing logistics services, landlocked Switzerland is also home to many world-famous supply chain management companies. A case in point is the Zurich-based DKSH Group, a business that has operated in Asia for about 150 years and in Hong Kong for more than 80 years. Over that time, it has helped both Swiss and non-Swiss companies develop their consumer goods, healthcare, technology and performance materials businesses.
Hong Kong companies that are interested in testing their products or brands in the European market, but lack local expertise, may usefully appoint one of these Swiss supply chain solutions providers. Their typical clients are the major buyers for Swiss companies, many of whom are looking for reliable industrial input, raw materials, as well as innovative technology. These supply chain solutions providers are also often the first port of call for small- and medium-sized companies seeking to cultivate long-term business partnerships with industry leaders conducting R&D in Switzerland.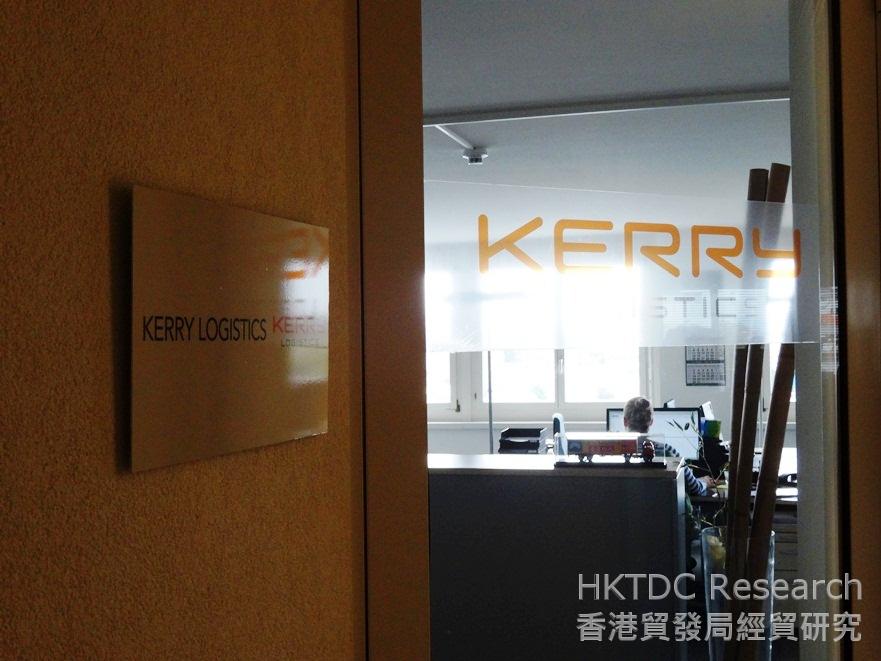 The Basel office of Hong Kong-headquartered Kerry Logistics.
Tax advantages
In order to boost trade links and investment between Hong Kong and Switzerland, a comprehensive agreement for the avoidance of double taxation (CDTA) was signed on 4 October 20112. The ratification procedures were completed on 15 October 2012 and took effect in Switzerland as of 1 January 2013, and in Hong Kong as of 1 April 2013.
Under the CDTA, investors can better assess their potential tax liabilities from cross-border economic activities. Before the implementation of the CDTA, for instance, profits earned by Swiss residents in Hong Kong were subject to both Hong Kong and Swiss income tax, while Swiss company branch profits were fully taxed in both locations. Under the agreement, Switzerland will provide exemptions to residents with regard to such income. Previously, any Hong Kong resident receiving dividends from Switzerland, which were not attributable to a permanent establishment in the country, had to pay 35% withholding tax. Following the adoption of the agreement, the withholding tax rate was reduced to 10%.
Hong Kong also signed a comprehensive free trade agreement (FTA) on 21 June 2011 with Switzerland (and Iceland, Liechtenstein and Norway – the other three members of the European Free Trade Association), its first FTA with any of the European economies. Intended to enhance bilateral trade and investment, the agreement took effect on 1 October 2012, with Switzerland eliminating tariffs on all industrial products, as well as fish and certain marine products of Hong Kong origin.
In the services sector Switzerland offers preferential treatment to Hong Kong's telecommunications, logistics and other related services, including maritime transport, audio-visual, financial and various other professional and business services. Areas covered include accounting, auditing, bookkeeping, architectural, computer related, management consultancy, and services incidental to manufacturing and conventions. A number of areas are also seen as having potential for further development – including education, medical services, testing and certification, environmental, innovation and technology, and the cultural and creative industries.
Switzerland - A world class financial centre
In addition to being a world leader in the craft and technology industries, Switzerland is also a powerful financial centre, with a focus on wealth management and commodities trading. Federal Department of Finance figures suggest there were 297 banks, 223 insurance companies and 2,191 pension funds in the country in 2012.
From an international perspective, Swiss banking is regarded as highly competitive. Its core competency is asset management for private clients. The total assets under management of the Swiss National Bank totalled US$6,000 billion (CHF5,566 billion) in 2012. In addition to the two major international Swiss banks, UBS and Credit Suisse, there are numerous regional and specialist institutions, including 131 foreign-controlled banks or branches that manage securities, more than half of which derive from foreign customers.
Switzerland is also home to one of the world's most important commodities trading platforms. At first glance, such a prominent position may seem surprising as Switzerland is a landlocked country with few natural resources. Its central location, however, has made it a major trading centre since the early days of coffee and cotton trading. Nowadays, about one-third of the global trade in crude oil and oil products is transacted via Geneva. Globally, it is ranked first for grain, oilseed and cotton trading, while it also heads the European sugar trade.
Many of the world's leading Swiss financial institutions – such as Julius Baer, UBS, Credit Suisse – are also active in Hong Kong. In recent years, the city's proximity to the fast-growing Chinese mainland market, the internationalisation of the renminbi, large-scale infrastructure development projects, the development of new service industries and healthcare reform have all drawn the attention of many Swiss enterprises – particularly those specialising in medtech, cleantech, renewable energy and sustainable construction.
---
1 Chemicals accounted for 39% of Swiss exports in 2012.
2 Hong Kong initially signed a comprehensive double taxation agreement (CDTA) with Switzerland on 6 December 2010. This DTA was subsequently abrogated and replaced on 4 October 2011.
Switzerland
Hong Kong
Western Europe