https://hkmb.hktdc.com/en/1X09X5YN
Switzerland: new partnership prospects with Europe's precision pioneers
High-value timepieces and jewellery are the principal items of interest in Hong Kong's long established business ties with Switzerland but, as well as being a major trading partner of record, there is now also the possibility of new commercial relations as Swiss companies increasingly target Asia.
Luxury watches, classic jewellery, stunning scenery, cutting-edge technology, private banking, dairy products and chocolate are among the most immediate associations most people have of Switzerland. There is, however, a lot more to this eight million-strong Alpine country, not least the fact that it is – on a per-capita basis – Hong Kong's largest export market in Europe.
In absolute terms, it is Hong Kong's third-largest trading partner in Europe, trailing only Germany and the United Kingdom (UK), with 2013 seeing an annual trade volume of US$13.3 billion between the two. With per-capita imports from Hong Kong approaching US$420 last year, the country's intake of Hong Kong's high-value goods, notably watches and jewellery, outstrips a number of the more populous markets in Europe, including Germany (US$127), the UK (US$122) and France (US$71).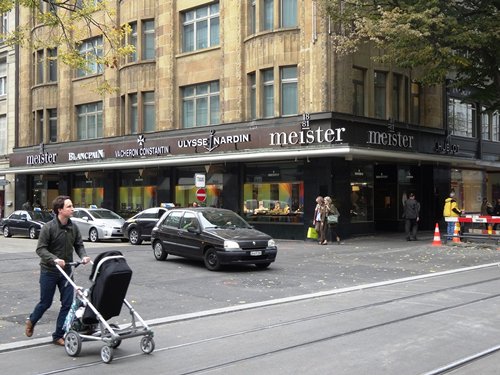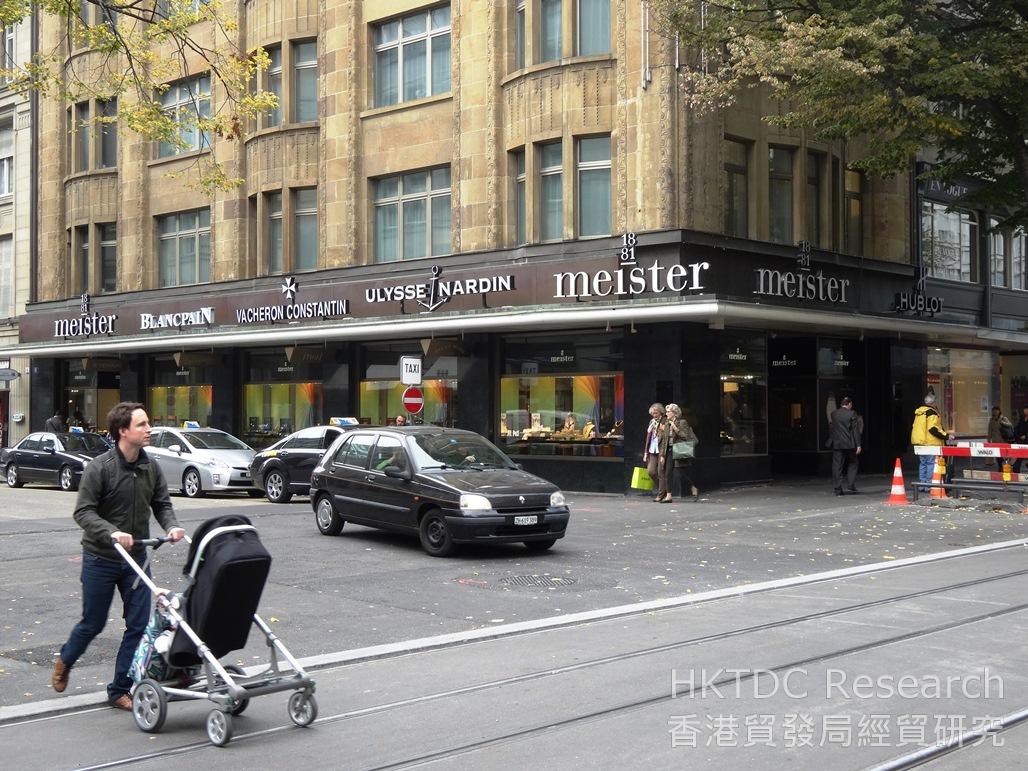 Swiss-made timepieces are famed across the world and always in demand by collectors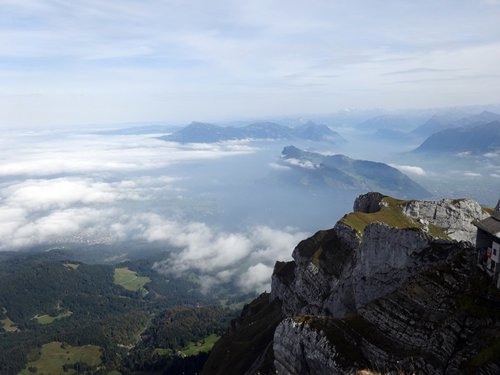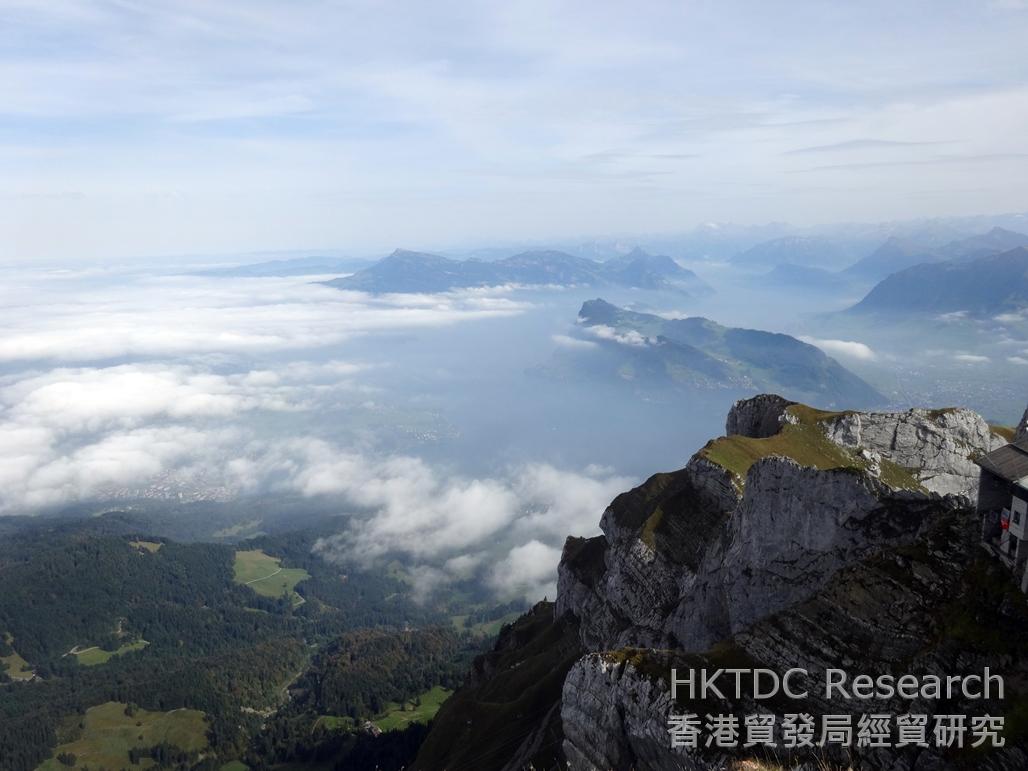 Beautiful, unspoiled scenery ensures Switzerland is also a prime tourist destination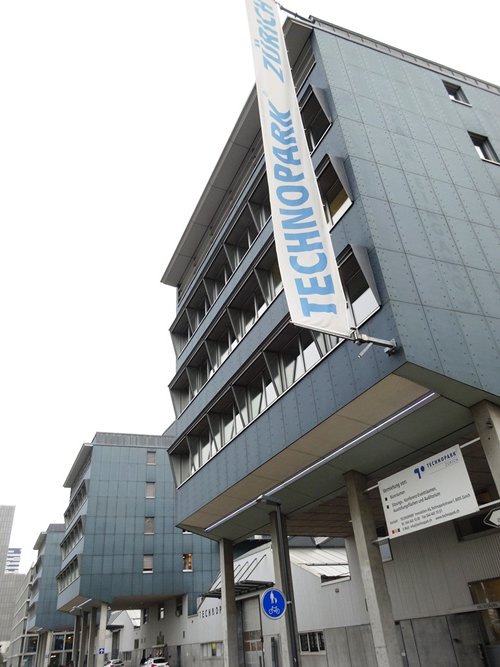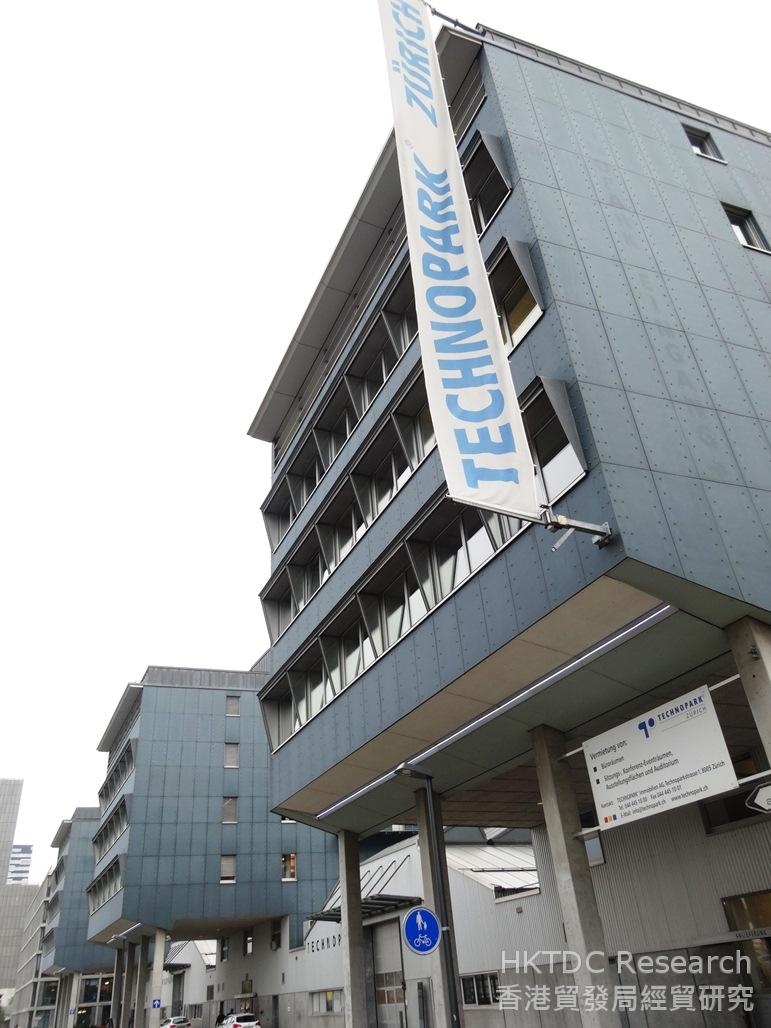 Technology parks in Switzerland are hubs for innovation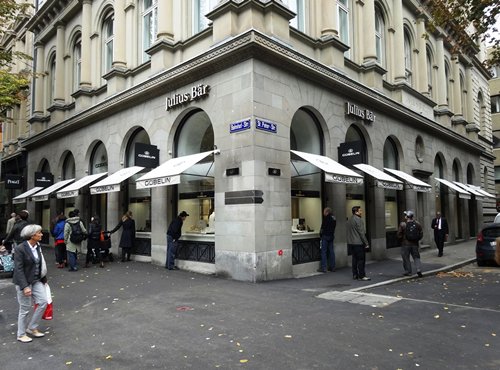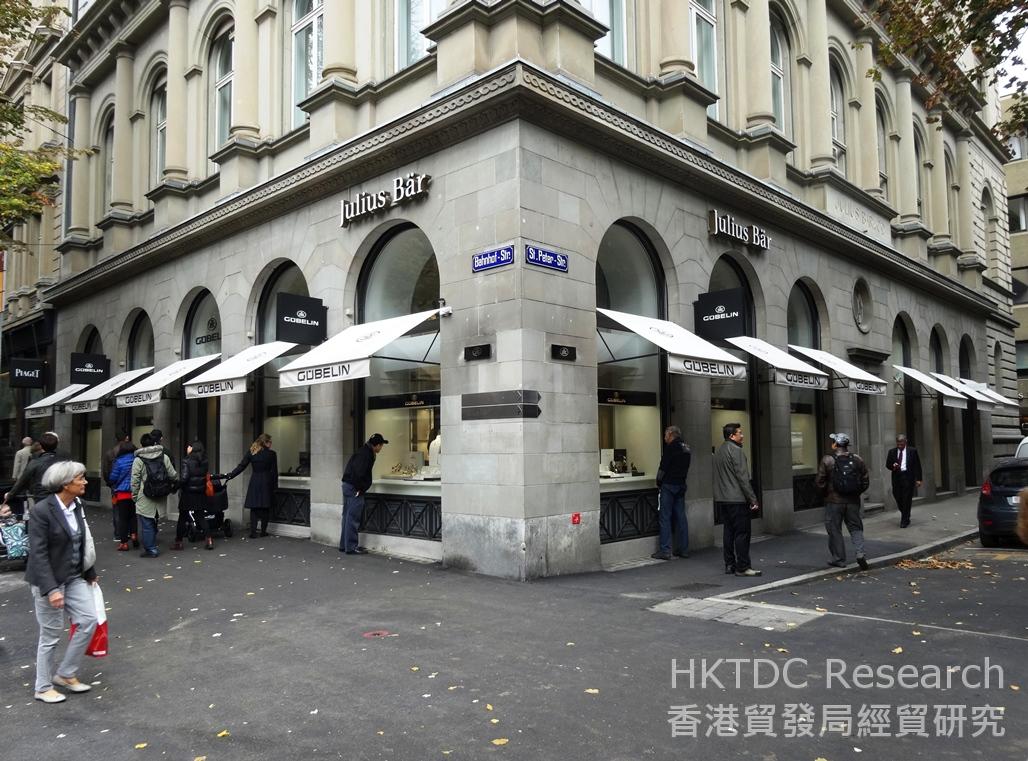 Julius Baer Group is one of Switzerland's leading private bankers, handling client assets amounting to CHF348 billion (US$395 billion) in 2013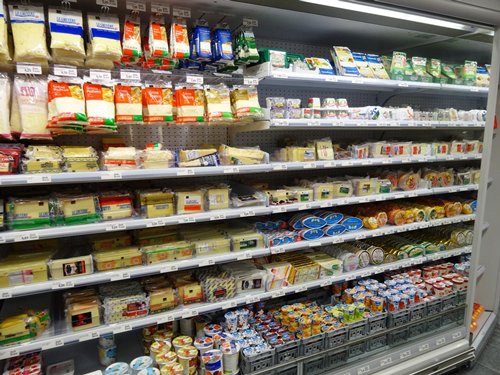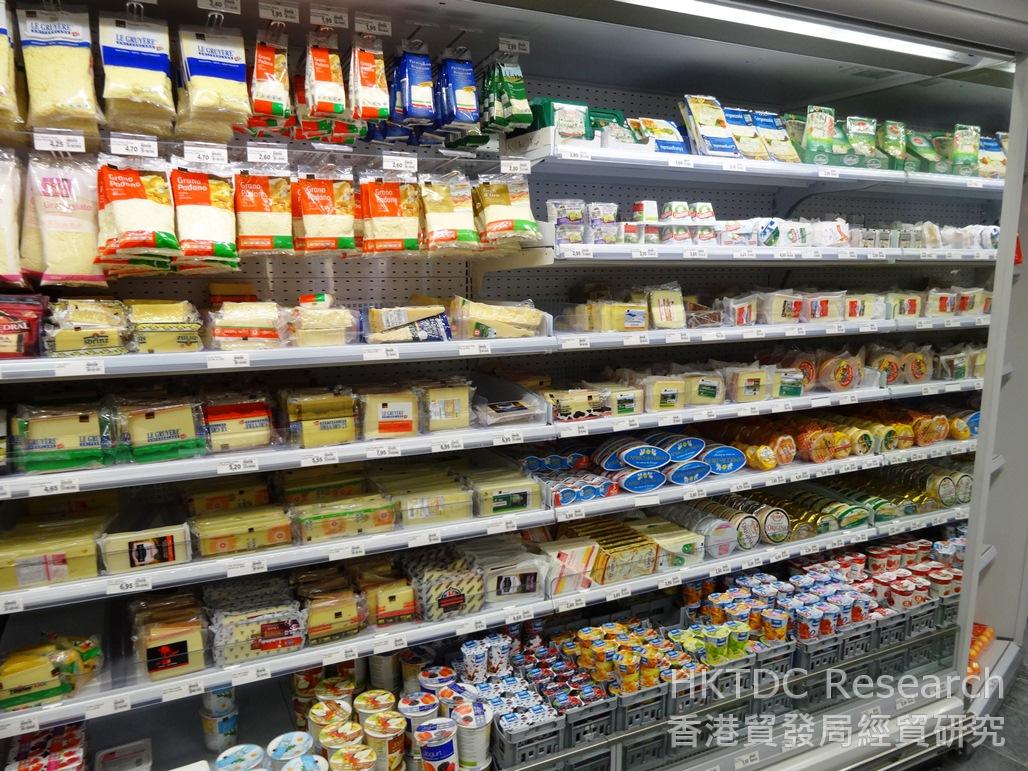 Gourmet cheese selections can be found in many of the country's local supermarkets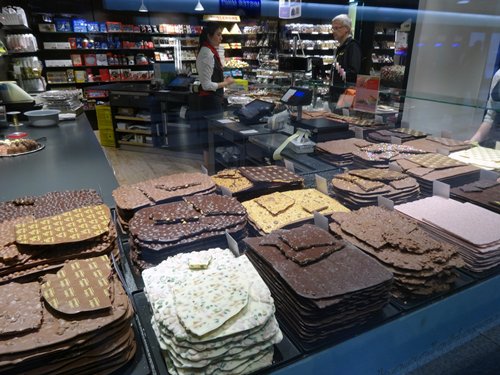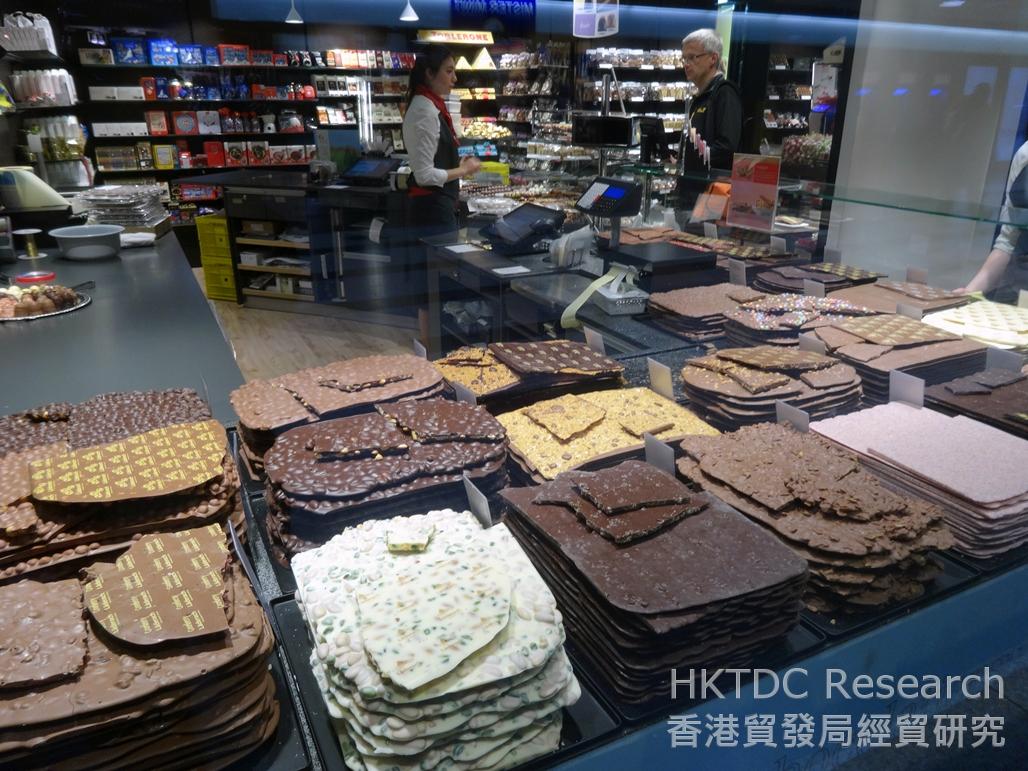 Switzerland is well known for the purity of its chocolate and a wide variety of milk chocolate products
Hong Kong has traditionally maintained close business ties with Switzerland. On 6 December 2010, the city signed a comprehensive agreement on the avoidance of double taxation (CDTA) with Switzerland. Additionally, 21 June 2011 saw the signing of its first free trade pact with any of its European trading partners, following the conclusion of a free trade agreement (FTA) with the European Free Trade Association (EFTA), a body representing Iceland, Liechtenstein, Norway, and Switzerland.
This FTA between Hong Kong and Switzerland (and the three other member states) came into force on 1 October 2012, when the latter eliminated tariffs on all industrial products (as well as fish and certain marine products) from Hong Kong. Switzerland also gives preferential treatment to Hong Kong's logistics and services industries, including - maritime transport services, financial services and various professional and business services. Other service industries identified as having potential for further development here are - education services, medical services, testing and certification services, environmental services, innovation and technology, and the cultural and creative industries.
While trade between Hong Kong and Switzerland has traditionally focussed on timepieces and jewellery, more attention could profitably be paid to several niche opportunities, particularly in light of Swiss entrepreneurship, consumer demand and international trade dynamics, such as the signing of the Sino-Swiss FTA on 6 July 2013.
Hong Kong's major exports to Switzerland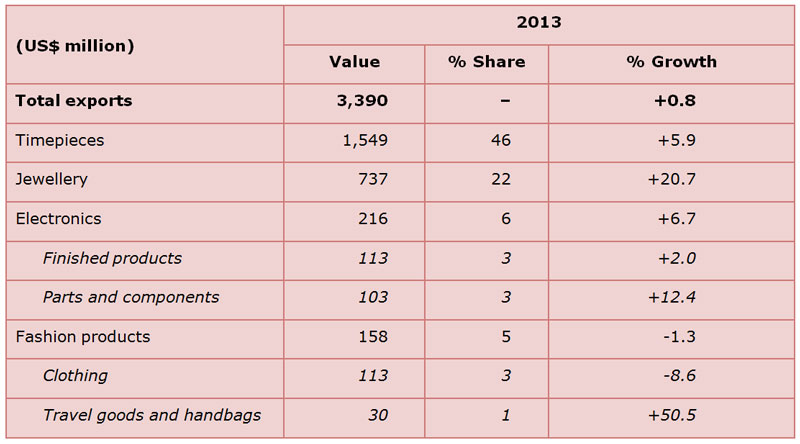 Source: Census and Statistics Department, HKSAR Government

Trading watches and parts
Hong Kong is the world's No.1 distributor (including local sales and re-exports) of Swiss timepieces, accounting for nearly 20% of the country's exports in 2013. Last year, however, there was a notable dip in the yearly figures to CHF4.1 billion (US$4.65 billion), down from an all-time high of CHF4.4 billion (US$5 billion) in 2012. This was due, in part, to the Chinese government's anti-graft drive and a number of other uncertainties. Despite this, the rising number of shoppers from the Chinese mainland now buying luxury watches in Hong Kong has enabled the city to maintain its pre-eminence.
World distribution of Swiss watch exports

Source: Federation of the Swiss Watch Industry
A major contributory factor to this high level of purchasing by PRC shoppers is the sizeable price difference between timepieces in Hong Kong and the mainland, a disparity that is largely due to the widely different tax regimes. On the mainland, someone wishing to buy a Swiss watch costing more than Rmb10,000 is obliged to pay three separate taxes – import duty of 11%, value-added tax (VAT) of 17% and a luxury tax of 20%. None of these taxes apply in Hong Kong. The 60% tariff abatement due to be enacted in the coming decade, following last year's Sino-Swiss FTA, will likely encourage the importation of Swiss goods into China. Despite this, the remaining savings on VAT and luxury tax means that Hong Kong is likely to retain its position as the prime destination for mainland shoppers to purchase luxury items, such as Swiss-made watches.
Hong Kong is also viewed as a reliable supplier of watch parts, making it by far the most important source for Swiss watchmakers to buy watch parts and components. Following the 2008 recession, Swiss demand for Hong Kong timepieces (including parts and components) rebounded in 2010, surpassing the pre-crisis level, for a 279% surge over the past decade. In fact, 2013 was another record-breaking year, enjoying 6% growth with trade in the sector topping US$1.5 billion.
Hong Kong's watch exports to Switzerland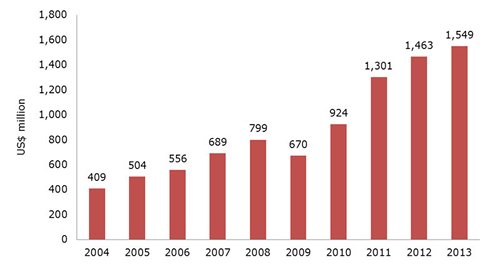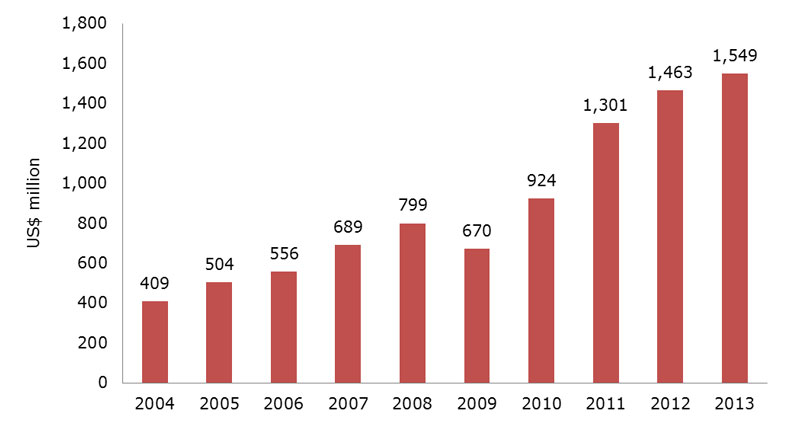 Source: Census and Statistics Department, HKSAR Government
To encourage demand and to support the growth of its production capacity, Switzerland bought US$939 million of watch parts and components from Hong Kong in 2013. This represented about 60% of the country's purchases of watch items from Hong Kong over that 12-month period. Complete watches (US$600 million) and clocks (US$10 million) accounted for the remaining 40%. Facing the constraints of a long repair turnaround time and expensive maintenance costs (due to the shortage of skilled watch repairers), many Swiss watchmakers no longer employ their own watch repairers. Instead, it is increasingly common for them to cooperate with their parts and components suppliers in order to streamline after-sales services at the product development stage. This gives Hong Kong – the most substantial supplier to the Swiss watchmaking industry – a pivotal role in facilitating the search for components and spare parts.
Hong Kong's major watch exports to Switzerland (2013)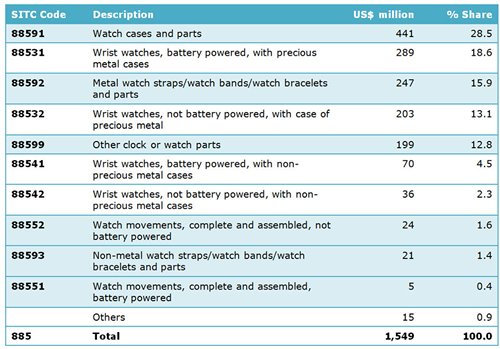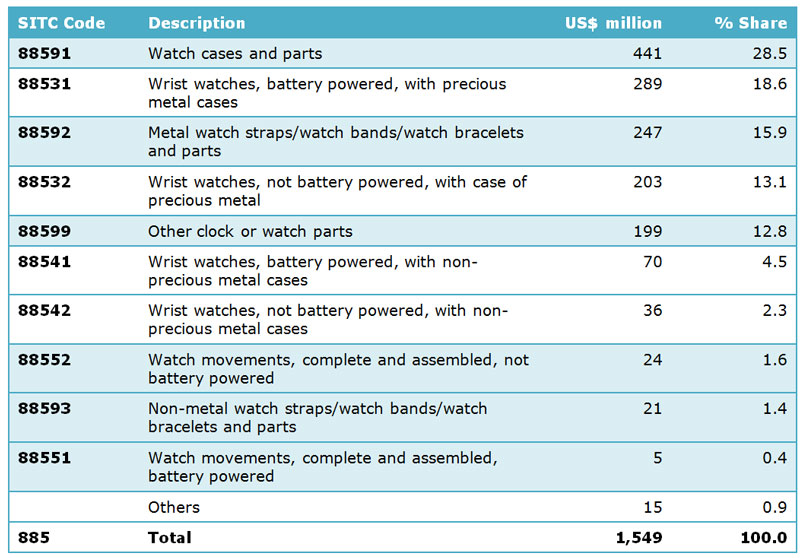 Source: Census and Statistics Department, HKSAR Government
Despite the rosy picture painted above of the Hong Kong-Switzerland watch trade, the "Swissness" act adopted on 21 June 2013 is expected to have a significant impact on watch and clock manufacturers seeking to use the Swiss cross or a "made in Switzerland" designation on their products. The revised law will, when enacted, create substantial changes regarding the protection of trademarks and indications of source that are stipulated in Articles 47 to 51 of the Law on Indications of Source.
In particular, the new Article 48c determines the origin of industrial products to be the place where at least 60% of the manufacturing costs are accrued. This share refers to the final product, whereas the 50% requirement currently applied in the Ordinance for Watches (also expected to be revised soon) refers to the movement of the watch only.
According to Article 48c, costs for manufacture and assembly, research and development, quality assurance and certification will be considered; while costs for natural products that cannot be produced at the place of origin, costs for certain raw materials, packaging, transportation and distribution of goods (such as marketing and customer service) will be excluded.
It should also be mentioned that some Swiss regions have their own indication of source label, such as "Genève" for watches. These are not subject to the Ordinance for Watches but are subject to the general provisions on indications of source as prescribed in the Law on Indications of Source. When the revised law is applied, a minimum rate of 60% of Swiss value for Swiss industrial products will be applicable for watches labelled "Genève" or some other indication of source.
In terms of additional business opportunities, there are now a number of small- and medium-sized Swiss watchmakers that produce more affordable, but nevertheless innovative, watches who are keen to gain access to the burgeoning Asian market. Many of these young watchmakers are trying to find reliable partners in Asia in order to promote and increase the visibility of their lesser-known brands.
Hong Kong companies should therefore direct their attention to these start-ups and access the country's productive business environment and its entrepreneurial spirit. As many of these companies are one-man operations, they may require additional nurturing and enhanced communication, particularly as most of them are lacking in experience and frequently not fully aware of the typical trade practices in Asia.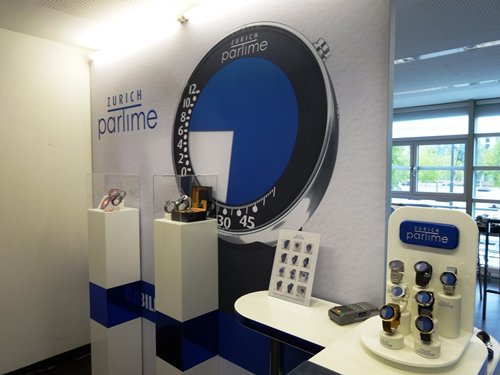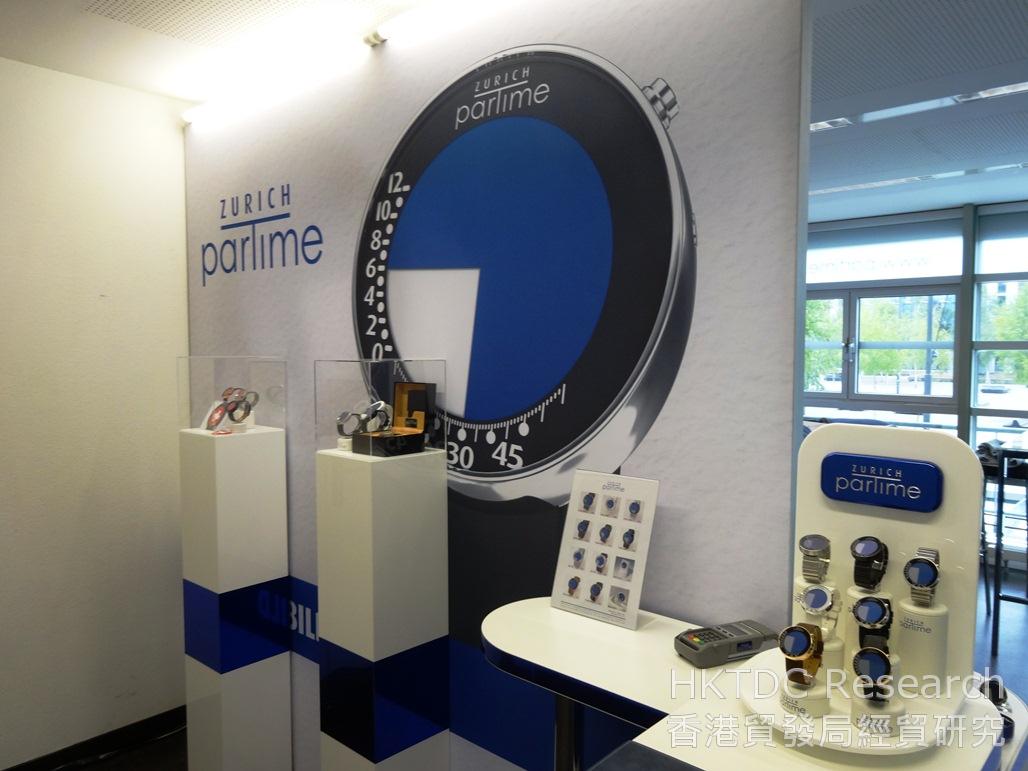 Partime is a new brand from Zurich, which specialises in electronic watches show the time in a non-standard fashion.
Jewels in the crown
Back in 1541, the reforms initiated by John Calvin, the great theologian of his day, banned the wearing of jewellery and forced goldsmiths to turn, instead, to watchmaking – a historical details that underlines the long pedigree enjoyed by Swiss jewellery. Today, every spring Basel is the host city for the eponymous Baselworld expo, the most prestigious event on the international watchmaking calendar. Every year, it underlines Switzerland's position as the global centre of excellence for watchmaking and jewellery, while also showcasing the latest industry trends.
Aside from world-famous brands, such as Bucherer and Chopard, the Switzerland-based Richemont group also owns many of the world's most famous luxury goods companies, including Cartier and Van Cleef & Arpels. Richemont, together with LVHM Moët Hennessy Louis Vuitton, Kering (formerly PPR) and Swatch Group, control more than 115 luxury brands, demonstrating clearly the extent to which the formerly family-owned atelier has grown into a truly multinational player.
Leveraging their long tradition of top-class jewellery production, Swiss jewellers have evolved and are now regarded as highly sophisticated in terms of both design and selection. By the same token, Swiss consumers are well-known for being demanding and knowledgeable about the subject. Hong Kong jewellers should, therefore, bear in mind that items that sell well in other European markets may not suit the Swiss. Despite having a high-income level, the Swiss are fairly practical and prefer classical elegance to ostentation or short-term trends. Successful products, then, need to be high quality and well-designed.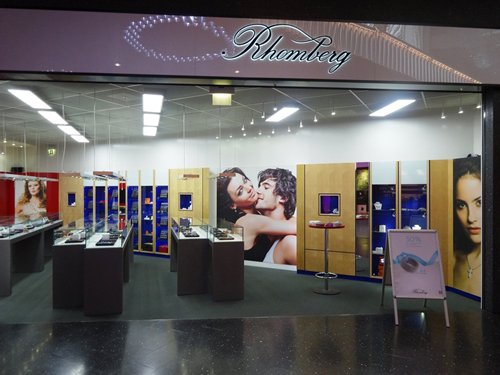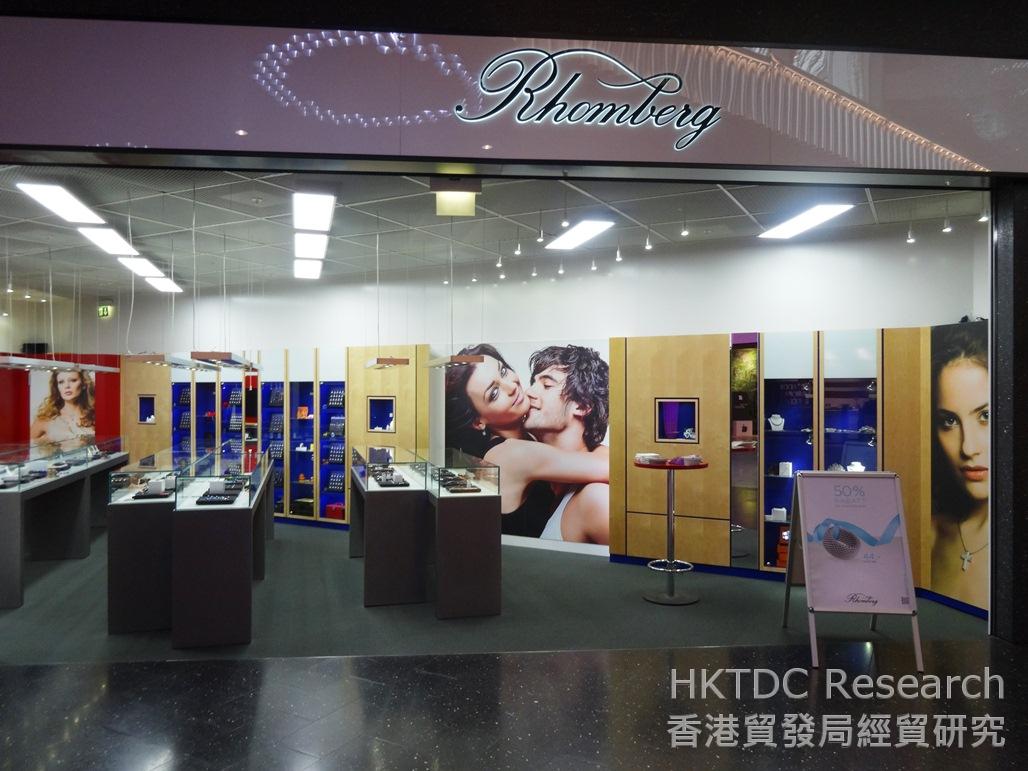 A leading Swiss jewellery retailer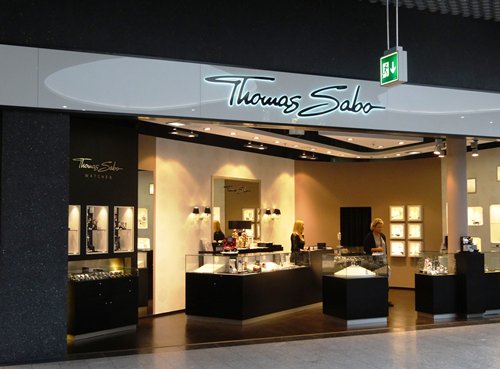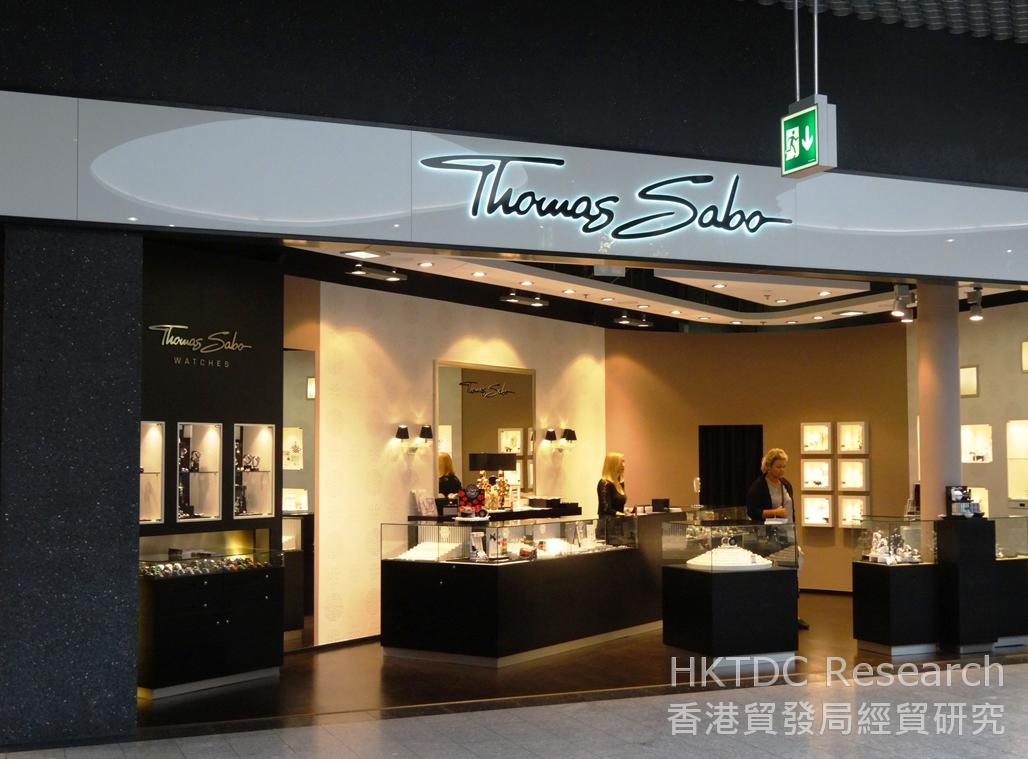 A popular costume jewellery retailer
After timepieces, jewellery was the other Hong Kong export item to Switzerland that performed well in 2013, thanks in part to the country's role as a regional re-exporter and trendsetter. Product-wise, more than 98% of jewellery items are made of precious metals. The market for jewellery is well-established in Switzerland, where many local brands create collections that then prove hugely influential. The Swiss jewellery market had a registered annual turnover of CHF1,375 million (US$1,561 million) in 2012, with authentic jewels or precious metal items accounting for two-thirds of that sum.
Hong Kong's jewellery exports to Switzerland (2013)


Source: Census and Statistics Department, HKSAR Government
Traditionally, jewellery products are predominantly targeted at women, many of whom often buy for their own use. Male jewellery collections, however, are also a growing sector of the Swiss market, partly due to the influence of men's magazines and the wider uptake of male beauty care. In light of this, Hong Kong jewellers would do well to target this rising market for men's jewellery, as well as focussing on offering modern and stylish items that are likely to find favour with Swiss jewellery consumers.
Although more than 80% of the jewellery sold in the Swiss market is made of gold, silver or platinum, costume jewellery is also popular, thanks to the extensive promotion of fast fashion brands that sell mix-and-match items. Meanwhile, the proliferation of online specialist shops selling costume jewellery collections also bodes well for Hong Kong jewellery companies. In terms of categories, neckwear leads the Swiss market for both costume and real jewellery, while wristwear and rings come second and third, respectively, in the real jewellery and costume jewellery segment.
Renowned for its highly skilled and productive labour force, capable of handling small orders and making elaborate designs at reasonable prices, Hong Kong's jewellery exports are considered reliable and competitive in the Swiss market. This also explains why the Hong Kong International Jewellery Show, held annually at the Hong Kong Convention & Exhibition Centre, has become such an important date on the calendar of Swiss jewellery professionals, attracting more than 100 Swiss buyers in 2013.
Similar to the example of timepieces previously described, many small- and medium-sized Swiss jewellers are keen to work with suitable partners in Asia and boost their profile among Asian consumers. Hong Kong jewellery companies can, therefore, usefully serve as business facilitators, if not partners or agents, and guide the Swiss in their Asian business endeavours.
Jewellery
Watches & Clocks
Switzerland
Hong Kong
Western Europe