https://hkmb.hktdc.com/en/1X09VTK1
Guangdong "goes out" (company case studies 3): Pursuing merger and acquisition opportunities overseas
Driven by the vast industrial production demand of China, the business prospects for competitive suppliers engaging in equipment production are bright. While focusing on domestic sales, most of these enterprises also develop overseas markets through international trade channels. As their domestic sales and export business gradually reach a mature stage, these mainland enterprises have in recent years been actively considering direct investment in establishing footholds overseas by means of merger and acquisition (M&A), to further enhance their sales networks in foreign markets.
Domestic sales and export business gradually mature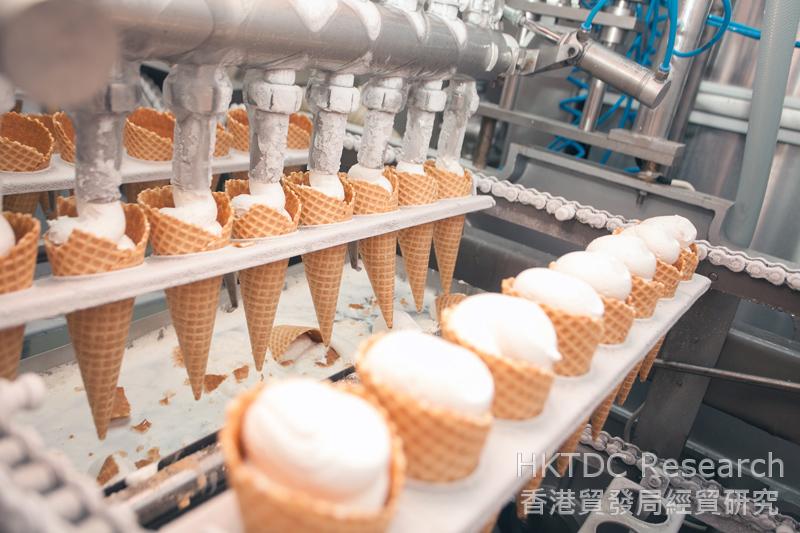 Production line of wafer products


Specialised in the design and manufacture of fully automated food production lines in Zhaoqing, Guangdong, Kehua Foodstuff Machinery Industry & Commerce Co Ltd is an outstanding enterprise in the food machinery industry on the mainland. To meet the demand of its clients, Kehua has an in-house technology development team dedicated to conducting R&D of fully automated production equipment for making such products as wafer biscuits, soft waffles and ice-cream cones, as well as R&D of production formulae for food. After years of efforts devoted to scientific research, the company now possesses intellectual property rights for more than 10 invention and utility model patents.

With more than 10 years of experience and advanced technology in the food machinery market, Kehua has set up a sound sales network on the mainland. According to the company, the wafer biscuit production lines it manufactures account for more than 65% of the production lines used by mainland food factories. Well-known brands such as Nestlé, Kraft/Nabisco and Dongguan's Hsu Fu Chi all use the company's equipment. Kehua is also actively developing and expanding its export business. Currently, its equipment is sold to countries and regions in Asia, the Middle East, Africa, Europe, and Central and Southern America.
Kehua's next target is to develop overseas markets in countries like the US, Canada, and Western European countries such as Spain and Portugal where it does not have a foothold. The company points out that it hopes to acquire foreign players in the trade with potential or co-operate with foreign partners by way of equity participation, in a move to strengthen its sales channels overseas.
| | |
| --- | --- |
| Wafer product (1) | Wafer product (2) |
Next strategy: expanding sales channels overseas
Kehua has set up a company in Hong Kong which is responsible for handling its day-to-day export business and capital flow. The company also uses the Hong Kong platform to obtain international market intelligence, and to participate in outbound business groups and relevant trade fairs overseas, in the hope of contacting new clients in target markets and further expanding its overseas sales channels.
Kehua told HKTDC that when clients purchase food production equipment, they ensure that it suits their production processes and they have the right supporting machinery in place. They may also need to alter the design of their production plant. In other words, one small move may affect the whole production flow. In foreign countries, established food production companies tend to purchase production equipment from suppliers locally because they have access to prompt technical support and easy after-sales service. Hence, it is more difficult for out-of-country suppliers to get into the local supply chain. In view of this, Kehua is actively giving consideration to acquiring foreign players in the trade, using their brand and sales channels to penetrate deeper into the local market and obtaining their technology to enhance Kehua's own technological strength.
Hong Kong has strong business connections with foreign markets and has a sound understanding of the cultures, laws and regulations of other countries. Kehua finds the professionals and services offered by Hong Kong can help the company "go out" to seek M&A targets. However, Kehua still lacks knowledge in making the necessary arrangements. Therefore, the company hopes the relevant service providers can make a detailed proposal to help them to "go out", covering overall financial planning, company structure/shareholding arrangement, as well as a comprehensive funding plan utilising credits obtained in the mainland and Hong Kong.
Remark:
Mainland China
Mainland China