https://hkmb.hktdc.com/en/1X09TNOF
Russian Far East: the Eagle Facing East Awakes
When mentioning Russian cities, most people can immediately name Moscow and Saint Petersburg located in the European part of the country, but very few have heard of Vladivostok and Khabarovsk in the Far East region. The huge regional differences within Russia have been brought to the Russian Federal Government's attention in recent years and a development plan for the Far East region has been formulated. Business opportunities are emerging with projects aiming to improve infrastructure and foster social and economic development in the region. Also, the Far East region will come under the spotlight as the 2012 Asia-Pacific Economic Cooperation (APEC) meeting is going to be held in Vladivostok in September.
Blessing of the Federal Government
For hundreds of years, the development of the Russian Far East region has lagged far behind European Russia. In terms of area, the Far East federal district accounts for 36% of Russia while its economic contribution to the country is only 5%. The region is rich in natural resources: fish, oil, natural gas, pulp, wood, diamonds, iron ore, coal, gold, silver, lead, zinc, etc. The region is home to 6.3 million people, or 4% of the total population in Russia. However, the region's population has been declining, due to a low birth rate as part of a nation-wide phenomenon and, more importantly, continuous migration to the European part of Russia.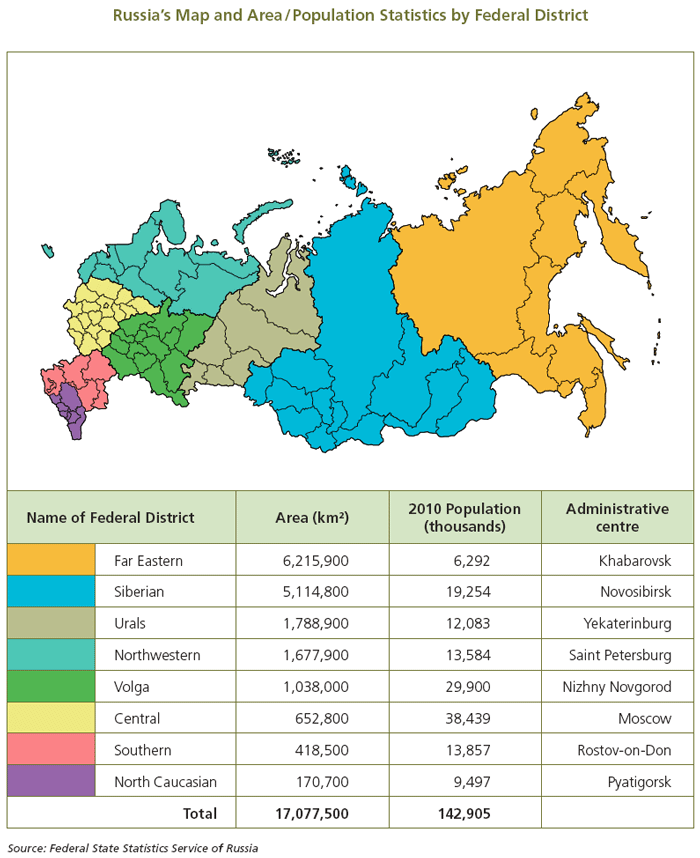 Russia
Hong Kong
Eastern Europe