https://hkmb.hktdc.com/en/1X09TLYB
Kenya – The launch pad to East Africa
Riding on its relatively mature sea and air connections, Kenya is not only the largest economy in East Africa, but a true regional launch pad. Kenya's accommodating trade regime, in tandem with its steady growth and English-speaking environment, is increasingly a darling to Hong Kong traders in search of lucrative emerging markets.
The economic engine of East Africa
Accounting for 40% of the aggregate GDP and one-third of the total population, Kenya, with a population of 38 million, enjoys the highest per-capita GDP in the region. It's by far the largest economy and the most industralised country in East Africa.
While Kenya is neither the most populous nor the fastest-growing country in the region, its liberalised external trade system following the British tradition[1] with little government intervention and a sizeable private sector has earned itself a position as East Africa's hub for financial, communication and distribution services, especially for the 140 million-strong East African community (EAC)[2].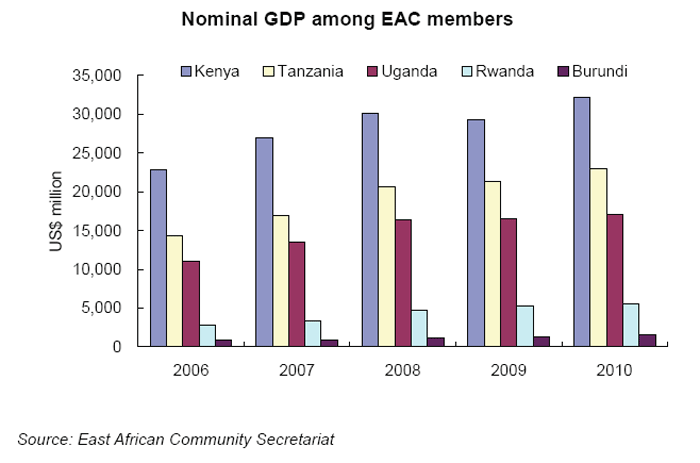 As for infrastructure, the Port of Mombasa, located in the southeast, is regarded as the most important sea hub for goods moving in and out of East and Central Africa, especially for landlocked countries such as Ethiopia, Democratic Republic of Congo (DRC), Rwanda, South Sudan and Uganda. The Jomo Kenyatta International Airport (JKIA) in Nairobi, the country's capital, is a regional air hub from which Kenya Airways flies to more than 40 destinations across the African continent and has daily flights to Guangzhou or Hong Kong via Bangkok.
A per-capita GDP of more than US$800 is not only a natural indicator of Kenya's more established economy, but is also an important yardstick for traders to ascertain the consumer potential in the country where the use of consumer finance such as credit cards and other unsecured loans is not yet commonplace. That said, given the presence of a sizeable informal market, it is believed that the actual purchasing power in Kenya is considerably higher than the official figures.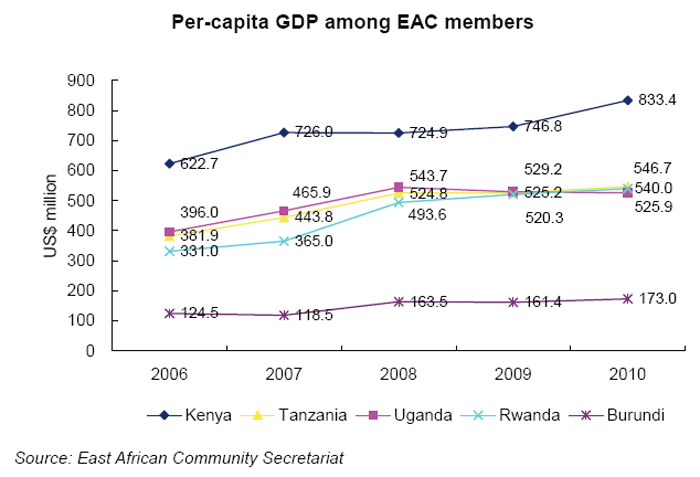 Demographically, Kenya, similar to other African countries, is a young country with nearly 80% of its population under the age of 35. On the back of growing incomes, Kenya presages ever-increasing potential as a lucrative consumer market for Hong Kong companies in the business of a wide variety of products catering for the youth segment.