https://hkmb.hktdc.com/en/1X09TAQG
Tips for working with distribution agents (8): The channel mix of Biba Toys
An interview with Perry Yip, general manager, Biba Toys Co Ltd
Hong Kong-based Biba Toys Co Ltd specialises in the production of toys for toddlers under the age of two. Its general manager Perry Yip expressed great confidence in the prospect of the mainland market. The once export-oriented company began to pursue the China market in recent years. Having explored different distribution channels including running their own specialty stores and selling at local wholesale markets, Biba Toys finally decided to work with distribution agents. In this interview, Yip shared what his considerations were in the decision-making process. Although cooperation between Biba Toys and their mainland distribution agents is still in its infancy stage, his experience can well serve as reference for industry players interested in venturing into China's domestic market.
A change in mindset is the key
Given the rising incomes and more discerning taste of mainland consumers in recent years, Yip has great confidence in the growth potential of the China market. This trend of development proves to be advantageous for Hong Kong firms that produce quality goods for a higher-end market. However, having good market potential does not necessarily mean it is easy to reap success. Yip encouraged enterprises interested in the mainland market to change their way of thinking and take into account the social and cultural context of China. Simply replicating the way business is conducted in Hong Kong may not work. Simple things like communication methods already differ between Hong Kong and the mainland. For instance, one must learn to use communication tools such as QQ or WeChat as they are widely used among salespeople on the mainland.
Developing the China market is a long-term investment that usually takes three to five years to achieve some results, Yip said. For sure, participating in just one or two exhibitions will not breed success and there are tasks that cannot be overlooked. First and foremost, branding is essential and it takes time to develop a brand. Registering your brand with the Trademark Office is top of the list; otherwise trademark squatting can be a nightmare when the brand becomes popular. Trademark registration is not a difficult task nor does it incur much cost so firms should invest in it. Today, consumers on the mainland also pay much attention to brands; so even if the product design has been copied by others, the consumers are still able to differentiate original products from copycats.
When one enters into the mainland market, one should not forget to develop certain niche products specifically tailored for the customers there as differences do exist between the mainland and foreign markets. From a long-term perspective, Yip believed that it is crucial to maintain the comparative advantages of Hong Kong manufacturers especially in the assurance and continual improvement of product quality. Designs of products should also be innovative with an international perspective in order that they stay ahead of their mainland counterparts.
Wholesaling is the relatively easier way forward
According to Yip's analysis, major distribution channels on the mainland include: wholesale markets, salespeople directly hired by manufacturers, self-operated stores (physical or online) and appointed distribution agents. Among them, the "cash and carry" mode of wholesale markets is considered the simplest and price is the major concern of this type of buyers who have no specific requirements on product quality. Some of them will not even ask for value-added tax invoices or product test reports. Hence, most of the products sold in wholesale markets are of low end. This kind of distribution channel is highly competitive and does not seem suitable for long-term development, Yip concluded.
Another option is to hire salespeople to market and sell the company's products directly to retailers. Of course, the company must have domestic sale rights in order to do that. It will also need to go through a set of registration procedures before they can issue value-added tax invoices. Where cost is concerned, Yip roughly estimated that hiring a salesperson in Guangdong would cost Rmb20,000 a month including salary and some basic overhead expenses. Additional expenses will include participation fees for trade exhibitions held in Hong Kong or the mainland. As for the investment return period, it will depend on the abilities of the salespeople, noting that some do perform exceptionally well. "We need to be mindful though, that mainland staff – particularly the capable ones – like to start their own business after working for one or two years," Yip added. "How to properly manage them becomes a challenge."
Biggest hurdles of self-operated store: compliance and shop lease
Brick-and-mortar stores can be established in shopping malls, department stores or at street-level. The same also applies to wholesale stores. Meanwhile, online shops have become popular in recent years. Major online platforms such as Tmall.com, JD.com and Suning.com feature dedicated sections of baby wear (e.g. Red Kids).
"To Hong Kong manufacturers who want to open their own physical stores, the biggest challenge lies in obtaining all related licences in accordance with pertinent procedures and regulations because we don't quite understand the rules of various departments such as industry and commerce administration and tax bureau," Yip remarked. Investment will be quite substantial for an SME especially if it strives to cover a wide geographical area. Negotiating for a shop space in shopping mall or department store is also a tricky issue. Management companies usually ask for a lot of information such as the company's background, details of the brand and scale of investment and the fact of the matter is, it is often difficult to find a space for lease in shopping malls with a lot of traffic. Finding a street-level shop space may be comparatively easier.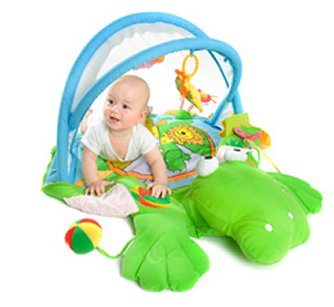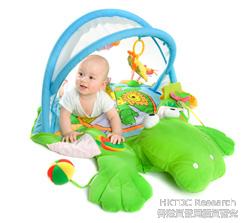 Whereas wholesale markets on the mainland are quite mature these days with a dedicated focus for different categories of products, it is still not easy to find a space there. Rentals are not cheap even for some newly-established wholesale markets although it is too early to tell whether these new outlets are successful. Nonetheless, if one manages to get space at a mall or department store, daily store management is relatively easier than street-level stores or wholesale markets.
Yip reminded Hong Kong companies to make sure that various procedures including business and tax registration are duly completed before commencing operations. Those that apply to operate under the "individually-owned business" category must also pay attention to the applicable procedural requirements and restrictions.
Online platforms: different business models
The operation of online shops varies according to the different business models of online platforms. "For example, Tmall basically asks you to open your own shop on their portal; you can decide the kind of products to be sold on the Internet. The portal will collect an entry fee that ranges from several tens of thousands to a hundred thousand yuan," Yip explained. JD.com and Suning.com on the other hand, require manufacturers to first ship the products to their various warehouses located at different regions all over China. The portal then displays your items on the website, levies different revenue-sharing (commission) rates for different categories of products and collects the commission according to the actual quantities sold. Yip considered the latter approach more desirable for Hong Kong companies as the cost is lower and it is comparatively easier to manage.
In the case of Biba Toys, the commission rate for its baby toys is set at around 8% in addition to a lump-sum deposit of Rmb30,000. Settlement period is about 60 days, meaning that the portal will settle the account with the manufacturers 60 days after they receive payment from the customers. In calculating their costs, manufacturers will have to take into consideration the commission fees payable to the portal as well as the shipment costs to the various warehouses of the portal. That said, the more unique and niche products may enjoy preferential treatment including a lower commission rate, Yip noted.
Distribution agents: best option for Hong Kong firms
Cooperating with appointed distribution agents to develop the domestic market on the mainland resembles much of the import/export trade business that Hong Kong firms are familiar with. An appointed agent will be like an overseas buyer responsible for product sales in a designated location. What firms need to take note of however, is the highly variable quality of these agents. "There is a good number of excellent agents out there but a lot more are incapable. One probably needs some luck to find a good and capable agent," Yip said half-jokingly. Developing the market through distribution agents has obvious advantages: they understand well the market, they are familiar with the taste and preference of customers and more importantly, they have a strong local network and know where to sell best.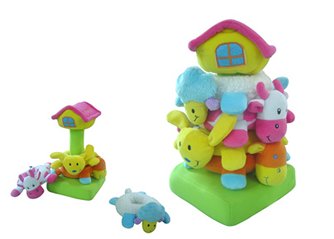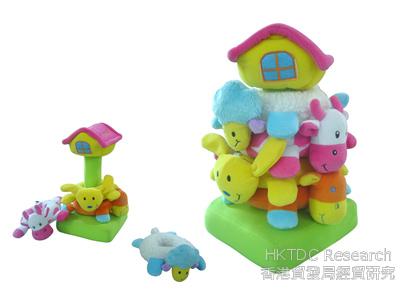 Yip came to know his mainland agents mainly through trade fairs, particularly those held in Hong Kong or even overseas where quality agents from the mainland often come to search for business partners and opportunities to distribute specialty goods. How to select a good agent then? Yip suggested firms to conduct a preliminary screening via desk research to determine if the candidate's scope of business fits in. If its product lines are something different and the company now endeavours to expand its business to include baby toys, then Biba Toys may need to think twice. Other ways to assess candidates' suitability include visits to their companies to understand its background and scale of business (for example, an agent that covers an extensive geographical area should have a reasonably large workforce) in addition to checking the sales outlets and online shops for products that they now distribute.
Currently, Biba Toys has only one sole distribution agent on the mainland who in turn appoints other regional distributors or franchisees to grow its business. Regional distributors will place orders with Biba Toys direct. In terms of marketing and promotion, Biba Toys will work with the distributors in the planning and execution of programmes and jointly bear the cost. While Biba Toys will provide quality photos and write-ups, the distributors will arrange for advertisements in specialised magazines on specific occasions such as Children's Day on 1 June. Biba Toys now supplies goods to local distributors in the form of "outright sale" with a settlement period of 30 to 60 days. Goods will then be dispatched by the company to the seven designated warehouses throughout China.
When engaging a distribution agent, Hong Kong firms should enter into formal agreements with them. However, as firms are not familiar with the laws of China, the appointment of a good lawyer to handle the contract is highly recommended. Demands from sizable distributors on the mainland will not be less than those of overseas buyers. For example, selling baby toys on the mainland is subject to a unified compulsory product certification system known as 3C (China Compulsory Certification or CCC) where both the products and the production facility will have to be certified for compliance with national standards and this is comparable to other overseas markets. In addition, manufacturers will also need to issue value-added tax invoices and some distributors even require manufacturers to provide product liability insurance. Yip's experience suggested that negotiating with prospective distributors on the mainland can be a lengthy process. In the case of Biba Toys, it spent more than three years in negotiating with prospective distributors, meeting them at exhibitions and making company visits before they finally decided to cooperate with them.
Mainland China
Hong Kong
Mainland China
Hong Kong