https://hkmb.hktdc.com/en/1X09T9FU
Tips for working with distribution agents (6): Channel + experience: keys to success in mainland toy market
An interview with Ben Lin, general manager of Guangzhou Kingtoys Co Ltd
Ben Lin, general manager of Guangzhou Kingtoys Co Ltd, has 20 years of experience in selling toys on the Chinese mainland. By insisting on exploring and optimising retail channels, he has successfully established good cooperation ties with over 800 retail outlets across the mainland, including most of the top-tier reputable retailers. As a director of Guangdong Toys Association, vice president of Guangzhou Toys Association, and executive committee member of Guangzhou City Yuexiu District Federation of Industry & Commerce, Ben Lin shares his views on the development and operation of the mainland toy industry for the reference of industry players wishing to tap China's toy market.
Product design and sales methods are keys to success in competitive market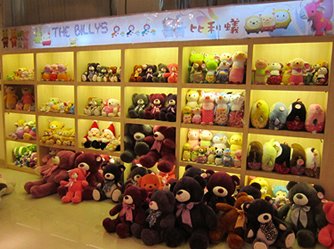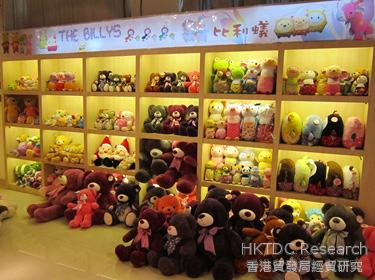 China is the world's leading toy producer. However, deteriorating global economic environment and rising land and labour costs on the mainland have dealt a severe blow to its toy exports. In recent years, in the face of labour law changes, rising renminbi exchange rate and dwindling export orders, the competitive edge of many toy exporting enterprises has been undermined and they have been forced to turn their eye to the domestic market. Today, an increasing number of manufacturers engaged in export sales initially are exploring the domestic market. "At the 25th Guangzhou International Toy & Hobby Fair concluded recently, you can see many manufacturers which used to handle exports have started to build their own brands and make a foray into the domestic market," said Ben Lin. "At the same time, the number of imported brands seeking to enter the mainland market is also growing. In recent years, there are more premium booths than in the past, which indicates that competition is intensifying and everyone is attaching more importance to and making more investment in brand promotion in order to stand out from the crowd." It can be expected that as more and more brands and products make their way into the mainland toy market, competition is becoming increasingly steep.
To industry players wishing to enter the mainland toy market, Ben Lin mentions two key points which warrant special attention: one is product design, the other is sales channel. First of all, where product design is concerned, whether the design of a product meets the demand of the domestic market depends very much on market knowledge. As such, preliminary market research is indispensable. Also, by approaching experienced buyers representing retail stores, industry players can obtain the latest market information on different brands and product categories, such as market shares and target customers, and determine the positioning of the product, including target customers and sales channels.
Secondly, where developing and operating sales channels are concerned, currently shopping centers and hypermarkets remain the leading retail channel in the mainland toy market. As such, efforts have to be made to establish good cooperation ties with these outlets and actively develop different kinds of channels in order to win market shares by creating a diversified mix of sales channels and optimising distribution channel structure. For manufacturers shifting from exports to domestic sales, in the course of their transformation from OEM to brand promotion, the most difficult issue is also product design and sales channel management. Lin said frankly, "There are not many companies switching from exports to domestic sales which can persist for three years. Handling domestic sales is far more difficult than exports."
"Walking on two legs": product mix and distribution channels
Kingtoys was set up in 1998 dealing mainly in stuffed toys and inflatable toys. In addition to acting as agent for a number of brands including Amangs of Korea, INTEX and Disney of the US, Pleasant Goat and Big Big Wolf, and Angry Birds, the company also handles its own brands The Billys and Happy Bear's Family. Since stuffed toys and inflatable toys are highly seasonal products with the former being hot-selling items in the winter and the latter hot-selling items in the summer, through handling both, the company can balance the shares of its winter sales and summer sales. As well, the income of the sales personnel stationed at retail outlets can also be guaranteed.
With regard to the development of distribution channels, Kingtoys adopts the "walking on two legs" approach, with retailers and wholesalers complementing each other. At the retail level, Kingtoys mainly targets top-tier retailers on the mainland, maintaining cooperation ties with a large number of renowned retail giants including Toys"R"Us, AEON, Wal-Mart, RT-MART, CR Vanguard, Carrefour, Ito Yokado, Aiyaya, L-Baby, Lotus and Chimelong Group. Sourcing by these retail chains usually takes the form of "nationwide sourcing" (i.e. centralised procurement carried out by the head office) or "regional sourcing" (i.e. centralised procurement carried out by the regional headquarters). The brands and products sourced can make their way to the shelves throughout the whole country within a short time.
Like all other products put up for sale at hypermarket chains, different fees including listing fee have to be paid. In addition, the retail chain would collect a share of the suppliers' revenues, which normally ranges from 20% to 40%. "Usually the revenue-sharing ratio on non-promotional items is 30-40%, while that on promotional items is 20%," said Lin. "Of course, the agent/distributor has to sign an agreement beforehand on whether or not he would participate in the promotional activities and also as proof for the agreed sharing ratio." It is worth noting that while the "payment settlement period" of retail chains is normally 60 days, in practice, some hypermarkets would only make payment according to the inventory level, i.e. they would settle payment for the volume of products sold and not the volume of products in stock. This exerts great pressure on the operating cost and cash flow of industry players dealing in a wide range of toy products in diverse styles. "This is because the more diverse the styles, the range and volume of the products in stock are also much greater." Lin added, "Say, for a retail chain with over 2,000 stores across the country, the volume of products on shelf display and the inventory in these 2,000-odd stores alone are huge. In other words, an enormous quantity of products is held in stock."
In the face of intense market competition, the demand from industry players wishing to enter retail outlets far outstrips the amount of shelf space available. Therefore, currently retailers gain the upper hand over suppliers. In seeking entry into retail outlets, suppliers sometimes have to put up with tough conditions, such as paying listing fee and relatively high revenue-sharing ratio, as well as paying dubious fees during settlement or accepting discounts during goods return. Hence, in seeking sales channels, steps have to be taken to make careful screening and selection according to actual conditions. In selecting retail outlets, the most important criteria are attitude and marketing capability. Where attitude is concerned, the retailer must have integrity and should not take advantage of their large size to bully small suppliers by arbitrarily charging unreasonable fees. Besides, the retailer must have strong marketing capability in promoting sales. Integrity without marketing capability means nothing because the goods are not sold. Lin said, "After operating for so many years, Kingtoys has fully optimised its retail channels. Through mixing different retail outlets, the awareness of its brands has been heightened and [the company] is making a profit."
Apart from dealing directly with retail outlets such as large hypermarket chains, Kingtoys also uses other distribution channels such as wholesale circulation and online sale. "The advantages of wholesale circulation are fast cash flow and ease of driving sales." Lin added, "At present online sale only accounts for a small share, but as a future development direction, it possesses the potential for development."
Close cooperation in good faith for win-win results
Kingtoys attaches great importance to establishing long-term cooperation ties with suppliers/manufacturers. For instance, it has been cooperating with INTEX, a US brand it represents, for 15 years since 1998. During these 15 years, the sales performance of the INTEX brand in the Chinese mainland has been growing rapidly, from a few million yuan in the beginning to over Rmb200 million now. Currently, Kingtoys purchases goods from suppliers/manufacturers by way of cash on delivery. Where publicity, promotion and market development are concerned, both parties would invest and participate together. The company maintains close ties with suppliers/manufacturers. Basically, both parties would hold market development discussion once a week, and after formulating plans, the two parties would jointly bear the marketing cost (with each contributing a certain proportion of the funds).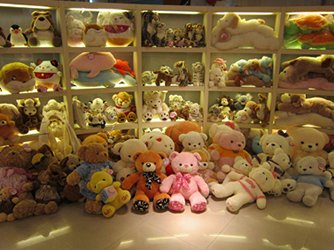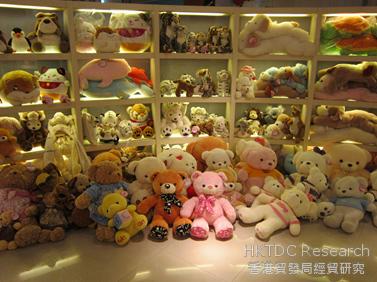 Cooperation between supplier/manufacturer and agent is in fact a two-way selection process. Both sides would make assessment to see if the other party conforms to its development direction before building up a long-term cooperation relationship. On the selection of the right agent by a supplier/manufacturer, Lin mentioned three major criteria: first, the reputation and popularity of the agent in the industry; second, the advantages of the agent as a business partner, especially its sales network and operation team; third, the integrity of the agent, that is, whether the agent is sincere in helping the manufacturer develop its brand and not simply riding on its well-known brand to gain access to a retail outlet and then sell its own goods.
On the other hand, an agent would also pick and choose the supplier/manufacturer. On the selection of the right supplier/manufacturer by an agent, Lin said, "The most important thing is whether the product is suitable for the domestic market and whether the manufacturer is sincere about seeking long-term development in the mainland market." For every brand making its first entry into the market, there will be a certain break-in period. The supplier/manufacturer must be patient, must communicate more with the agent familiar with the mainland market, and conduct market studies before it can fully understand the market and reach a consensus with the agent about product sale and future development, thus achieving joint growth and development.
On the division of labour between the agent and the supplier, Lin said, "The agent is mainly responsible for establishing [distribution] channels as well as making suggestions on publicity and promotion to the supplier. The supplier is responsible for handling all the certificates and licences required for selling on the mainland, customs clearance procedures (which can be entrusted to the relevant service provider), as well as after-sale goods return or replacement. With respect to brand and product promotion, both parties will jointly take part."
Imports stand better chance; technology and innovation indispensable
"Speaking from my personal experience, some Hong Kong toy companies have set up factories in places like Dongguan and Shenzhen and the majority of them are engaged in OEM. But in recent years, rising land and labour costs have weakened [their] competitiveness." Lin pointed out that, "Today this market is dominated by toy enterprises from Chenghai. Capitalising on low land and labour costs, Chenghai enterprises have won a lot of overseas orders with their price advantage. By now, these enterprises have already gone through the first phase of growth and are entering a phase of steady development, upgrading quality while making a foray into the domestic market with own designs and proprietary brands. At present, there are already four listed toy enterprises in Chenghai." Hong Kong companies are in a particularly disadvantageous position where low value-added products and labour-intensive manufacturing are concerned.
In the days to come, products that are competitive would be those that combine technology with innovative elements. As the market continues to develop along with the advancement of technology and the Internet, the vision and exposure of young children nowadays are much wider than that of young children 20 years ago. Today's children go after electronic toys rich in technology content and innovative elements. In addition to having higher technical requirements, such toys can apply for patent and are not easy to imitate. Besides, as land cost continues to climb, many retail outlets, out of consideration for the yield per unit area, tend to scale down the sales area of toys and control the brands entering their shop, creating a "small but niche" shopping atmosphere. Under such circumstances, high value-added toys with technology content and innovative elements as well as imported brands with great popularity have a much better chance of gaining entry into retail outlets.
Special correspondent, Vantage Marketing & Research in Guangzhou
Mainland China
Mainland China