https://hkmb.hktdc.com/en/1X09T0ME
Tips for working with distribution agents (1): Opportunities in the mainland senior market
An interview with Yeh Yun-Hsiu, President of Shunde Power Up International Co Ltd
Yeh Yun-Hsiu, president of Power Up International Co. Ltd, has over 30 years of experience in distributing medical devices. Capitalising on the rapid growth of the elderly care products market in the mainland where the rate of population ageing is gathering momentum, Yeh has been devoting great efforts to developing distribution channels in China's domestic market and paving the way for the company's own brands and brands it represents to enter into such distribution channels as retail outlets, wholesale circulation, online sale and group buy. Based on his experience, Yeh gave an account on the changes in demand of the mainland elderly care products market and the points to note in operating in China.
Elderly care products grow over 20% a year
Elderly care products cover a wide range of products. They do not only include non-prescription products facilitating the daily living of the aged, such as home safety products (wall-mounted shower benches, non-slip bath chairs with suction cups, non-slip mats and grab bars), adaptive eating utensils (bowls with non-slip bottom which can be fixed on the table, napkins and catch bowls), and health care products (pressure reduction backrests, medical compression stockings). They also include certain medical and wellness products for home rehabilitation, such as standard body check and medical supplies (blood glucose meter, thermometer), assisted walking devices (wheelchairs, walking sticks), breathing devices (oxygen generators, mist makers), and pain relief devices (skin stimulators, infrared lamps) etc.
Yeh Yun-Hsiu has been engaged in the medical devices trade for over 30 years mainly taking charge of senior care products. The range of products handled covers daily living aids, assistive and protective devices, rehabilitation therapy devices, medical electrical equipment etc. In the early years, Yeh's business primarily targeted the export market. However, in view of the emergence of the mainland elderly care products market, Yeh entered China's domestic market in 2009. Recalling the time when he first made his way into the mainland market, Yeh sighed and said, "At that time many good products available on the European, US, Japanese and Taiwanese markets were nowhere to be seen in the mainland. People's purchasing power was weak and consumption remained at a lower level."
But in the years that followed, the mainland senior market entered into a stage of rapid growth, the rate of which shocked Yeh. "Personally I estimate that currently the mainland elderly care products market grows at an annual rate of over 20%."
Changes in the growth of the senior care products market take place in two aspects: one is bigger market size, and the other is higher product grade. "In the past, product awareness in second- and third-tier cities was very low. But within a few good years, this market expanded rapidly. For instance, the annual sales of a wholesale store in Chengdu specialising in blood glucose meter test paper reached over Rmb24 million, despite the fact that the size of the store is merely 20 sqm. Assuming that the average wholesale price of each box [of test paper] is Rmb45, annual sales volume is 530,000 boxes," said Yeh. "Take for example markets at a lower tier. We have a medical device store in Shunde which sells about 20 oxygen generators a month. In Taiwan, the monthly sales of the same product are six units, yet the area of the Taiwan store is four times bigger than that of the Shunde store." From these examples, it can be seen that the size of the mainland elderly care products market has been growing.
Where product grade is concerned, when the market first started to emerge, people had little knowledge about senior care products. As such, consumption remained at a relatively low level with low- to medium-range products dominating the market. In recent years, as more and more products enter the mainland market and consumer knowledge gradually matures, people's product awareness has increased so much so that they have begun to make comparisons and are more willing to spend money on choosing products with better quality assurance.
"Choose the right one, not the expensive one"
As the rate of population ageing in the mainland picks up, an increasing range of domestically-made products as well as imported products have become available on the market. In particular, elderly care products from countries and regions where population ageing took place earlier and the senior care industry is more developed, e.g. Japan and Taiwan, have continued to flood into the mainland market.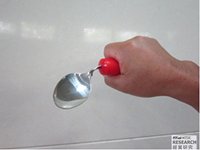 Products from different countries of origin have different characteristics. For instance, products from Japan are human-centred in design, meticulous in production, and superior in quality. They mainly target the medium to high-end of the mainland market. As for European and American products, while their quality is also good, their prices are higher and some of their products may not meet the needs of mainland users. "Take wheelchairs for example. Europeans and Americans have a larger build and hence the comfort of sitting in [wheelchairs designed for them] leaves much to be desired. Where daily living aids are concerned, since living habits [between the East and the West] are different, product R&D also differs. For instance, in Europe and the US, assisted chopsticks are non-existent." Yeh added, "The design of European and American products is rather crude, unlike Japanese and Taiwanese products which give people the impression of exquisite and refined workmanship." However, where meter-type medical devices are concerned, as some European and American products entered the mainland market and established their distribution channels earlier than their Japanese and Taiwanese counterparts, consumer awareness of their products is higher.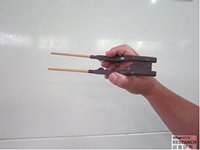 As consumer knowledge gradually matures, consumers now have a higher awareness of products and have begun to make comparisons. "Oxygen generator is a case in point. The salesperson can open the rear lid and let the consumer see its internal structure for comparison's sake and they would be willing to spend more money on [products] with better quality assurance," said Yeh. "One [oxygen generator] may use plastic tubes for connection which, after wear and tear, can easily age, burst and leak; but another may use metal [tubes] which are welded together and sealed, offering greater durability. Provided that they have seen this with their own eyes and made a comparison, consumers are willing to choose the product that offers better quality assurance." If there are no substantial differences between the products, the consumer would certainly choose the product with the higher price-performance ratio. Therefore, product quality is very important, especially in the case of products with higher durability. As consumers often say, they would "only choose the right one and not the expensive one."

Right mix of distribution channels enhances efficiency
Today, there are mainly three types of retail outlets offering elderly care products. The first is medical device store, the second is sporting equipment store, and the third is online sales. Each distribution channel has its own characteristics. Currently, medical device stores have the largest retail sales volume and they are usually located in the vicinity of hospitals. In China, well-known medical device chain stores include Family of Health, OnlyCare and Healthy Families. Patients going to the hospital for treatment and old people are the main customers of medical device stores. The product range of these stores is comprehensive, including medical electrical equipment, rehabilitation therapy devices, assistive and protective devices, and daily living aids. Sporting equipment stores mainly target young people but they would sell certain health care products such as assistive and protective devices. As for online sales, although at present its market share is small, it is estimated that its share will gradually rise in the future thanks to the rapid growth of online shopping. The types of products offered for sale online are closely related to the positioning of the online store. There are online stores specialising in medical devices and there are also online stores specialising in products for the middle-aged and elderly.
Retail outlets normally have payment settlement periods, which exert rather heavy cash flow pressure on distributors. Besides, generally retail outlets are not responsible for repair and maintenance of electrical goods. This, again, exerts pressure on distributors and manufacturers to offer such services. In view of this, currently Power Up Medical Devices focuses mainly on wholesale. In principle, wholesalers supplying goods to distributors would adopt the "cash on delivery" method in order to avoid cash flow problem. The wholesaler would set a wholesale price based on the order volume of the distributor and would also propose a suggested retail price to the distributor for reference. Normally, the retail markup is about 30% of the wholesale price. "Establishing a nationwide distributor system can help products penetrate various local markets rapidly. And providing technical training to distributors can also help establish a repair and maintenance network covering the whole country," said Yeh. "The demand characteristics of various local markets differ. [We] have to communicate closely with the distributors in order to identify business opportunities for products with market potential. When we act as agent for new products, we would first show [the products] to the distributors and let them assess the development potential of these products in the local market." Power Up is currently planning to build its own chain-operated retail outlets in a move to establish direct contact with consumers. By integrating wholesale and retail, the company hopes to enhance its marketing strength and efficiency.
"The right one is the best one"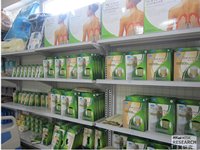 With his many years of experience in the trade, Yeh has accumulated a wealth of knowledge in selecting the right products and suppliers. Participating in trade fairs is the most important vehicle for coming into contact with products and suppliers, especially trade fairs held in countries and regions with a higher rate of population ageing, such as Japan and Taiwan. As Power Up positions itself as a medium- to high-end medical device distributor, when it comes to product selection, the product's grade, positioning, quality and suitability for the mainland market are the company's major considerations. Yeh said, "Current sales in the market show that in the medium- to high-end product sector, senior care products from Taiwan are more popular. On the one hand, they can cope with mainland consumer habits better while on the other, their prices are more acceptable than those of European, American and Japanese products." At present, the prices of Power Up's medical devices are generally about 20% higher than those of like items produced in the mainland. As such, the company sets higher requirements for its products and exercises stringent selection criteria where product quality and product differentiation are concerned.

It is worth noting that specific licences are required for distributing different classes of medical devices in the mainland. Class I medical devices refer to those under routine administration for their safety and efficacy. Class II medical devices include those that must be controlled for their safety and efficacy. Class III medical devices refer to those implanted into the human body or used for life support or sustenance, posing potential risk to human life, and must be subject to the strictest controls for safety and efficacy. Manufacturers should identify distributors with the right operation qualifications according to the class of products they produce. Foreign products entering the mainland market must obtain an import registration certificate. After obtaining the import registration certificate, application should then be made to Customs for handling import procedures. The registration certificate is valid for four years. Application for re-registration has to be made within six months before the expiry of the certificate. Relevant service providers can be commissioned to apply for licences and certificates on behalf of the supplier.
On the division of labour between the distributor and supplier, the distributor is mainly responsible for product sales, but he would also make suggestions on marketing and promotion to the supplier based on his own experiences. The supplier is mainly responsible for handling all the licences and certificates required for selling the products concerned on the mainland, customs clearance formalities, product delivery and inventory replenishment, as well as marketing and promotion of the brand and product. Where profit sharing is concerned, currently the majority of industry players adopt the sale and purchase price system. In other words, the supplier supplies goods to the agent at a supply price while the distribution price and retail price are to be determined or suggested by the agent. Generally speaking, the difference between the supply price and the distribution price is about 50%. In principle, the "cash on delivery" method is adopted.
"Suppliers should be reminded that in choosing an agent, the right one is the best one," said Yeh. "The foremost [consideration factor] is similar market positioning and business philosophy. [The supplier] must choose an agent with similar brand and product positioning. For instance, some agents target the low-end market, and are thus not suitable for high-end products. For agents of different tiers, the sales networks covered also differ. For medium- to high-end products, sound after-sale service is indispensable. Hence, agents with good after-sale service awareness and professional after-sale service teams should be chosen."
Special correspondent, Vantage Marketing & Research in Guangzhou
Health & Beauty
Specialised Products
Mainland China
Mainland China