https://hkmb.hktdc.com/en/1X09RY8Y
Unlocking the Vietnamese retail market
Vietnam's accession to the World Trade Organisation (WTO) in 2007 has further opened up the market for foreign direct investment (FDI), including its retail sector.i Rapid retail market developments have been evident in Vietnam over the past five years, with a continued increase in the share of organised retail or modern shopping across the country. With an expanding middle class and a sizeable young population, along with flourishing tourism, Vietnam's retail market has thrived and attracted a host of international brands eager to grab a slice of the growing market.
Currently, retailing activities, particularly modern retail, are concentrated in large cities like Ho Chi Minh City (HCMC), which accounted for almost one-quarter of the total in 2011. In 2012, Vietnam's retail sales increased by 16%, down from 24% in 2011, while the country's inflation eased from 18% to just over 9% during the period.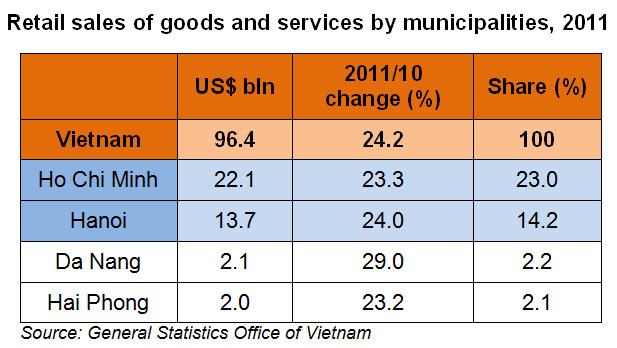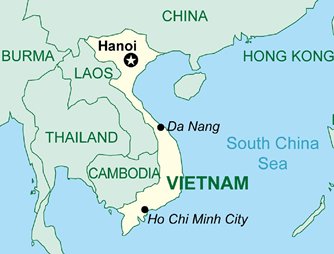 Compared to ASEAN counterparts with large populations like Indonesia and Thailand,ii Vietnam's organised retail is low at about 13%, higher than other regional countries with large populations like India, where retail sales conducted via organised retail outlets is less than one-tenth of the total. Nonetheless, Vietnam's lower level of organised retail also suggests big room for further development, in particular viewing the boom of modern retail occurring in HCMC over the past five years, where the share of organised retail is estimated to be approximately 40%. In comparison, the organised retail in Hanoi stands at around 16%, not much higher than the country average.
Vietnam's allowance of wholly foreign-owned retail enterprises drives modern retail growth
Vietnam approved the law to permit 100% foreign ownership of retail enterprises in 2009, which has since catalysed the inroads of international brands from places including Japan, Korea, the US and France into this emerging market of expanding middle-class consumers. Many international electronics brands such as Samsung, Sony, BlackBerry and HP have set up their specialty stores in major shopping centres, or counters at department stores in HCMC and Hanoi. For fashion and accessories, international brand names like Chanel, Dior, Hermès and Mango can be found in the central business districts of big cities.
For foreign retailers, shopping malls or department stores are the most common entry points to establish a foothold in Vietnam. Supported by a growing number of well off consumers and higher living standards, Vietnam has seen new shopping malls and department stores flourish in recent years, with some operators from overseas including Hong Kong. There were more than 100 shopping centres and 610 supermarkets as of end 2011, clustering in the major cities of HCMC, Hanoi and Da Nang. In particular, foreign retailers are fast expanding their presence in shopping centres in HCMC and Hanoi.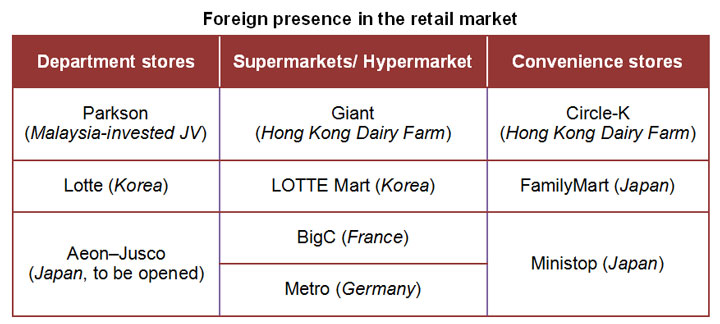 Vietnamese consumers are open-minded and keen to try new things, creating ample business opportunities for foreign companies, ranging from smartphones and tablets to fashion and accessories. In the five years to end-2011, retail sales on many non-grocery items chalked up double-digit compound annual growth rate (CAGR). Particularly, the growth in demand for electronics, leisure and personal care items has been impressive.
The growing influence of western, Japanese and Korean is especially acute among young professionals and teenagers. As consumers are demanding more sophisticated goods and enhanced shopping experience, modern retail is expected to keep growing fast and spread from bigger cities to smaller cities. Although there will be a long way for Vietnam's retail market to transform into a substantially modernised environment, the purchasing power of the middle-and-up income segment of the country's consumer market is sufficiently immense to create numerous business opportunities for trendy and sophisticated products, as well as lifestyles services, in particular food and beverages.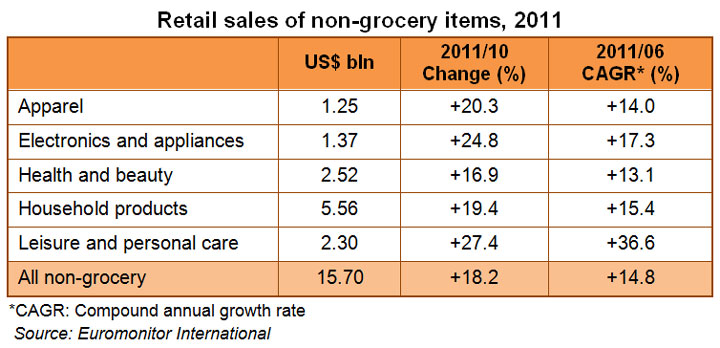 Take Korean companies for example, many of them have ventured into Vietnam's food and beverages market, including bakery chain Tous les Jours and food companies like Lotteria and BBQ Chicken. In fact, Korean companies were the second largest source of FDI in Vietnam in 2012, only trailing Japan. For example, Samsung has made substantial investment in mobile phone manufacturing in Vietnam, same as steelmaker Posco. US investment is on the rise too, with Intel having invested in Vietnam its biggest chip plant in the world, and Coca-Cola increasing its investment to cater for a fast growing market. Riding on Vietnam's strong coffee drinking traditions, many overseas coffee companies have made their inroads into Vietnam, including Angel-in-us from Korea, Gloria Jean from Australia and Starbucks from the US (via a franchise to Hong Kong's Maxims Group).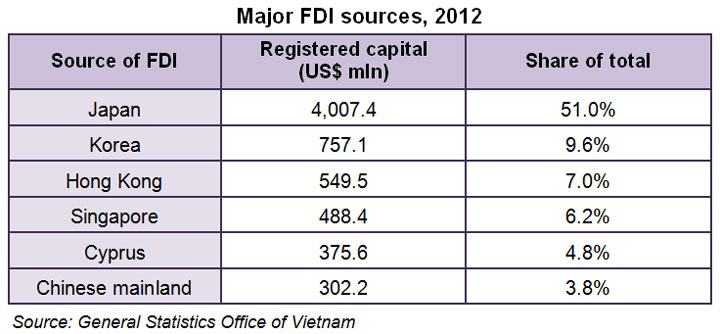 Tips to realise retail opportunities effectively
Vietnam is the second largest buyer in ASEAN for Hong Kong exports, which consist of industrial goods destined for manufacturing plants in Vietnam as a major production base in Asia. During 2006-2011, Hong Kong exports to Vietnam grew at a CAGR of 32% to more than US$5.8 billion. With robust economic development and living standards rising in recent years, Vietnamese consumers are increasingly looking for sophisticated products with good quality. This matches well with the positioning of Hong Kong products that are well designed, including particularly electronics and accessories, toys and games, as well as gifts and premium. During 2006-2011, exports of consumer goods from Hong Kong to Vietnam grew at a CAGR of 21% to more than US$1 billion in the first 11 months of 2012. Digital cameras and video-cams, contrastingly, posted a triple-digit CAGR over the same period.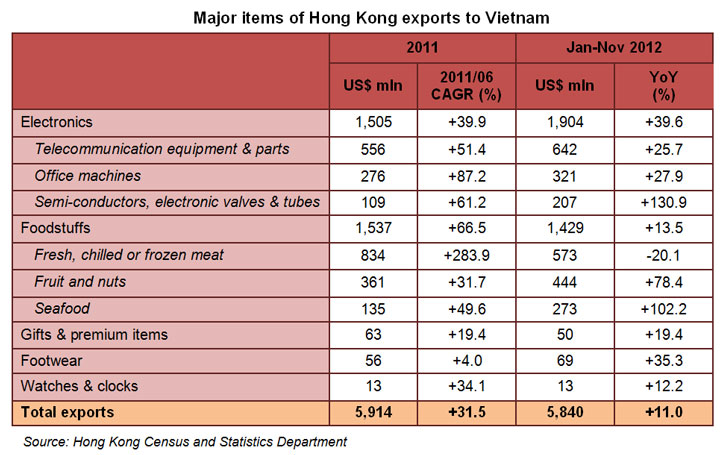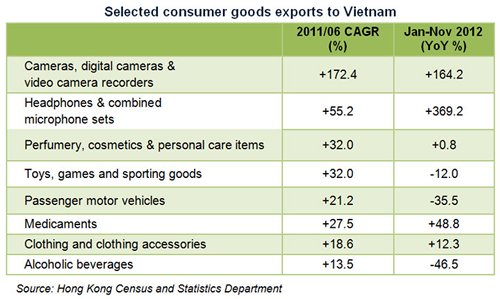 Apart from exporting, Hong Kong companies may also consider entering the Vietnam market by establishing retail presence, and this can be achieved initially through entering into distribution, licensing or franchising arrangements to test the market. Many Korean food and beverage companies in Vietnam operate on a franchise basis, which is relatively easy. In search of local partners or agents, Hong Kong companies may approach business associations in Vietnam as their first points of contact, such as HCMC Union of Business Associations and the Hong Kong Business Association in Vietnam.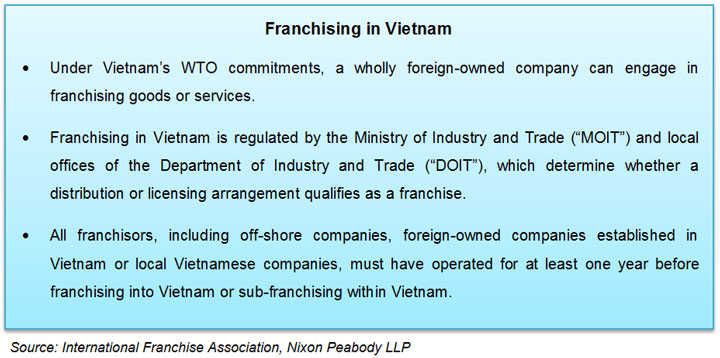 In Vietnam, establishment of retail outlets beyond the first one needs to pass the Economic Need Test (ENT) for each successive outlet individually. Specifically, the ENT requires the addition of retail outlets to comply with such criteria as population density, number of similar retail outlets operated by others in the vicinity, and consistency with the provincial master plan. However, the ENT assessment process is not too often transparent, with no precise definitions of the required criteria, thereby creating uncertainty over whether the location of a planned retail outlet will satisfy the ENT requirements. Since location is crucial to the success of retail business in Vietnam, this has created problems for ambitious foreign companies trying to set up a big retail network in preferred locations in a short period of time.
To overcome the problems, some foreign retailers have chosen to cooperate with local partners or agents. For example, French supermarket chain Big-C has more than 10 local partners in securing the opening of dozens of supermarket outlets across Vietnam. Apart from the ENT, cooperating with local partners and distributors has the added benefit of enabling foreign entrants to build business networks and being better informed of the administrative and legal requirements in Vietnam.
As perceived by overseas investors, Vietnam is an emerging market full of business potential, though it has its own fair share of challenges typical of any emerging market inside and out of the region. In terms of the ease of doing business in a country, the World Bank puts Vietnam at 99 out of 185 economies in its 2013 tally, slightly trailing China (91), but ahead of Indonesia (128), India (132) and the Philippines (138).
Vietnam has been regaining macroeconomic stability in recent months, in particular where inflation is under control, the Vietnamese currency stabilising, and trade balance starting to move into surplus, along with greater government commitments to state-owned enterprise reforms. This, along with positive economic fundamentals such as a young population with rising middle-income consumers, points to a brighter retail market outlook over the medium term, unleashing the purchasing power for imported goods and international services.
---
i Major trade policy developments and measures in Vietnam include the following:
Vietnam accessed to the WTO in January 2007. In accordance with the terms of WTO accession, most quotas, bans and other quantitative import restrictions were abolished.
Direct export subsidies to non-agricultural exports, including garment and textile exports, has been removed. Vietnam eliminated the subsidies for agricultural exports upon accession.
Under Vietnam's WTO commitment, ceilings on duties of 0–35% for most products are applied. Products with higher ceilings include alcoholic drinks, tobacco products, instant coffee and related products, motor vehicles and components.
Vietnam joined the ASEAN Free-Trade Area (AFTA) in January 2006. It has lowered the tariff rates to 0–5% for nearly all goods covered by the AFTA/ASEAN Common Effective Preferential Tariff (CEPT) programme.
Special preferential trade agreements have been concluded with China, South Korea, Japan, Australia and New Zealand.
Vietnam is a part of the China-ASEAN Free Trade Area (CAFTA), established in January 2010.
Under CAFTA, Vietnam will eliminate 90% of its tariff lines for goods traded with China by 2015. The remaining 10%, including textiles, fall under the list of sensitive items and their import tariffs will be lowered more slowly.
ii The 10-member ASEAN has five countries with populations of more than 60 million, namely, Indonesia (242 million), the Philippines (94 million), Vietnam (88 million), Thailand (68 million) and Myanmar (60 million), and five others five with smaller populations, namely, Malaysia (29 million), Cambodia (15 million), Singapore (5.2 million), Laos (6.4 million) and Brunei (0.4 million).
Baby Products
Electronics & Electrical Appliances
Food & Beverages
Gifts & Premiums
Toys & Games
Viet Nam
Southeast Asia