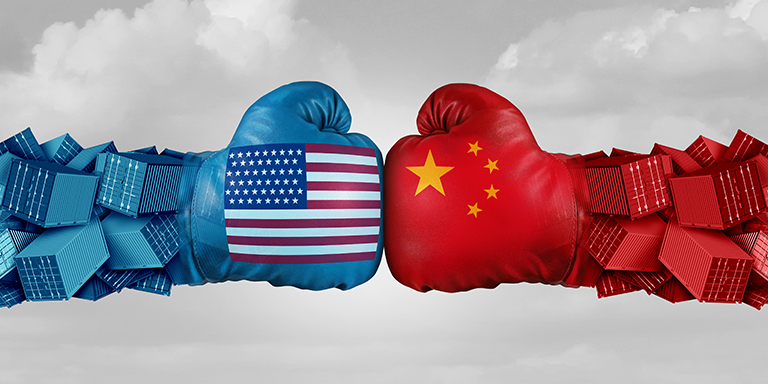 HKTDC Research Seminar on "Sino-US Trade Dispute: How US GSP Program Fits in the Supply Chain Strategy"
Date
16 August 2019 (Friday), 3:00pm-5:00pm
Country / Region
Hong Kong
Address
Ground Level, Hong Kong Convention and Exhibition Centre,
1 Expo Drive, Wan Chai, Hong Kong
Format
Seminar & Workshop
Language
Cantonese and English (No simultaneous interpretation service provided)
Event Details
Established by the Trade Act of 1974, the Generalized System of Preferences (GSP) is the largest and oldest US trade preference program, providing opportunities for many of the world's developing countries to use trade to grow their economies by eliminating duties on thousands of products when imported from the designated beneficiary countries and territories. As the global supply chain recalibrates in the wake of the China-US trade spat, concerned Hong Kong businesses shall take the GSP possibilities into account as they devise their supply chain strategy.
Speaker
Ms. Sally Peng,Esq.
Member, Asia Pacific Practice Leader, Sandler, Travis & Rosenberg, Limited
Ms. Peng focused on counseling multinational corporations with a wide variety of Customs and international trade activities, including global trade regulations and Customs laws, import/export control and process management, antidumping and countervailing duty matters. Ms. Peng currently serves as co-chair of Apparel & Footwear Committee of AmCham Hong Kong and is a Senior Advisor to Hong Kong General Chamber of Textile Limited.
Mr. Henry Fung
Manager, Sandler, Travis & Rosenberg Limited
Mr. Fung is a manager for Sandler, Travis & Rosenberg Ltd., resident in the Firm's Hong Kong office. He assists in advising companies on customs, trade, and related supply chain and logistics matters in China and Hong Kong. Prior to joining ST&R, Mr. Fung was a management consultant in the banking industry. His experience includes managing global and local business and digital transformation projects across the investment, commercial, and retail banking sectors.
Ms. Leanne Ma
Senior Administrative Officer (Industries, Support), Trade and Industry Department
Ms. Ma joined the Trade and Industry Department as Senior Administrative Officer in 2018. She is mainly responsible for the work of supporting small and medium enterprises, including administrating the Trade and Industrial Organisation Support Fund, providing secretariat support to the Trade and Industry Advisory Board and the Small and Medium Enterprises Committee, and the promotion of branding.
Mr. Band Yeung
Assistant General Manager, Marketing Division, Hong Kong Export Credit Insurance Corporation
Mr. Yeung has served the Hong Kong Export Credit Insurance Corporation for 13 years and is actively engaged in new business acquisition and customer retention.