HKTDC Research Seminar on "Prospering in a Time of Trade Tension: How to Ensure Your Business is Not a Trade War Casualty"
Date
24 May 2019 (Friday), 3:00pm-5:00pm
Country / Region
Hong Kong
Address
Ground Level, Hong Kong Convention and Exhibition Centre,
1 Expo Drive, Wan Chai, Hong Kong
Format
Seminar & Workshop
Language
English and Cantonese (No simultaneous interpretation service provided)
Event Details
Even should a trade deal be agreed, some – if not all – of the 301 US-imposed tariffs on Chinese imports could remain in place for a "substantial period of time". In light of this and in order to avoid the worst consequences of the ongoing Sino-US trade dispute, Hong Kong companies would do well to adopt a total solution approach, optimising their business operations in line with the various customs strategies, international regulations and funding schemes that may allow them to reduce their overall exposure.
Speaker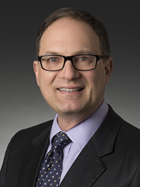 Mr. Andrew Shoyer
Partner, Global Arbitration, Trade and Advocacy, Energy Sidley Austin LLP
Mr. ANDREW SHOYER co-leads the firm's Global Arbitration, Trade and Advocacy practice. Andy focuses on the implementation and enforcement of international trade and investment agreements, while also advises companies on compliance with sanctions administered by US Treasury's Office of Foreign Assets Control (OFAC) and export controls and anti-boycott rules administered by the US Commerce Department's Bureau of Industry and Security (BIS), as well as proceedings before the Committee on Foreign Investment in the US (CFIUS). Drawing on his experience at the USTR and with the WTO, Andy advises companies, trade associations and governments on the use of WTO, NAFTA and other treaty-based trade and investment rules to open markets and resolve disputes. He works extensively with manufacturers and service providers on WTO compliance in Asia and on protection of intellectual property in bilateral and regional free trade negotiations.
Miss April Chung
Manager, The BUD Fund (Enterprise Support Programme), Hong Kong Productivity Council (HKPC)
Ms. Chung has more than 10 years of experience in private and public sectors, including diverse strategic and project management roles. She is now the Manager of the BUD Fund Secretariat and successfully assist numerous of Hong Kong non-listed companies from a variety of industry sectors to apply the funding. The BUD Fund has supported over 1,500 Hong Kong enterprises to enhance their brands, upgrade and develop the Mainland and ASEAN markets through funded projects.