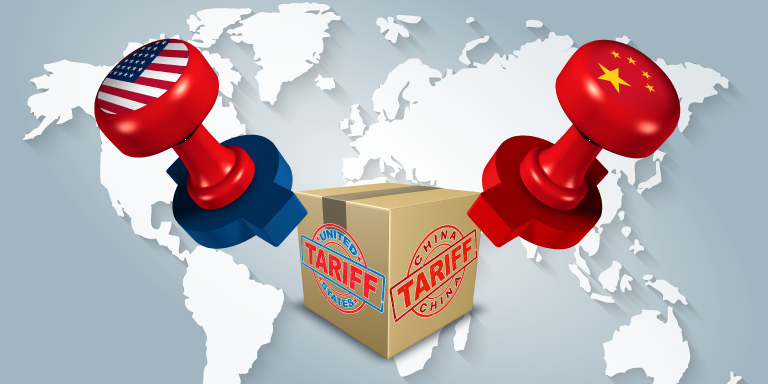 HKTDC Research Seminar on "Made in ? Why Rules of Origin Matter in the Sino-US Trade Dispute"
Date
29 November 2018 (Thursday), 3:00pm-5:00pm
Country / Region
Hong Kong
Address
Ground Level, Hong Kong Convention and Exhibition Centre,
1 Expo Drive, Wan Chai, Hong Kong
Format
Seminar & Workshop
Language
Cantonese/ English (No simultaneous interpretation service provided)
Event Details
In order to avoid the worst consequences of the ongoing Sino-US trade dispute, Hong Kong and mainland companies would do well to familiarise themselves with the various customs strategies, international regulations and export options that may allow them to reduce their exposure to the punitive tariffs now in place. All of the strategies on offer, however, revolve around one common element – the Rules of Origin, which identify where a product was made and, thus, which tariffs apply.
Speaker
Ms. Sally Peng
Member, Asia Pacific Practice Leader, Sandler, Travis & Rosenberg Limited
Ms. Sally Peng focused on counseling multinational corporations with a wide variety of Customs and international trade activities, including global trade regulations and Customs laws, import/export control and process management, antidumping and countervailing duty matters. Ms. Peng currently serves as co-chair of Apparel & Footwear Committee of AmCham Hong Kong and is a Senior Advisor to Hong Kong General Chamber of Textile Limited.
Ms. Tiffany Chong
Senior Manager, Sandler, Travis & Rosenberg Limited
Ms. Tiffany Chong is a Senior Manager for Sandler, Travis & Rosenberg Ltd., resident in the Firm's Hong Kong office. Ms. Chong advises companies on customs, trade and related supply-chain and logistics matters in China and Hong Kong. Given her extensive experience in advising clients entering the Chinese market, Ms. Chong was invited to become one of the columnists of Metro Daily's "Doing Business in China" column. Her articles cover topics on customs compliance, tax planning and processing trades in China.
Mr. Francis Ho
Assistant Director-General of Trade and Industry (Systems), Trade and Industry Department
Mr. Francis Ho joined the Trade and Industry Department as Assistant Director (Systems) in November 2017. He is responsible for, amongst other duties, the Hong Kong Origin Certification System and rules of origin (ROOs)-related matters. Such includes formulation of non-preferential ROOs, as well as negotiation and implementation of preferential ROOs under the Free Trade Agreements (FTAs) signed between Hong Kong and other places, such as CEPA and Hong Kong, China - ASEAN FTA.