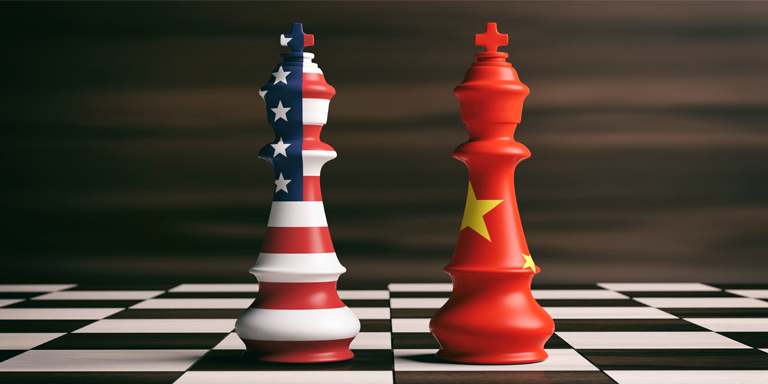 HKTDC Research Seminar on "Surviving the Sino-US Trade Dispute: Recommended Strategies and Past Case Studies"
Date
3 August 2018 (Friday), 10:30am-12:30pm
Country / Region
Hong Kong
Address
Ground Level, Hong Kong Convention and Exhibition Centre,
1 Expo Drive, Wan Chai, Hong Kong
Format
Seminar & Workshop
Language
Cantonese (No simultaneous interpretation service provided)
Event Details
With the US ramping up trade tensions not just with mainland China, long seen as its prime adversary, but also with many of its closest allies, the export environment has seldom seemed so forbidding. For concerned Hong Kong businesses, however, there are a wide range of customs strategies, international regulations and export options that should allow them to ride out this particular storm and ensure they don't get caught in the crossfire between these two feuding giants.
Speaker
Mr. Andy Wong
Executive Director, L C Technology Ltd.

Ms. Tiffany Chong
Senior Manager, Sandler, Travis & Rosenberg Limited
Ms. Tiffany Chong is a Senior Manager for Sandler, Travis & Rosenberg Ltd., resident in the Firm's Hong Kong office. Ms. Chong advises companies on customs, trade and related supply-chain and logistics matters in China and Hong Kong. Given her extensive experience in advising clients entering the Chinese market, Ms. Chong was invited to become one of the columnists of Metro Daily's "Doing Business in China" column. Her articles cover topics on customs compliance, tax planning and processing trades in China.

Ms. Kay Kwan
Senior Manager, Marketing Division, Hong Kong Export Credit Insurance Corporation
Ms. Kay Kwan is the Senior Manager of the Marketing Division of the Hong Kong Export Credit Insurance Corporation (ECIC). She has more than 10 years of credit management experience.

Ms Belinda Wong
Assistant Director-General of Trade and Industry (Industries Support)
Ms Belinda Wong joined the Trade and Industry Department as Assistant Director-General in 2014. Her major duties include support to small and medium enterprises (SMEs), liaison with industrial and trade organisations, promotion of branding, and organisation of the Hong Kong Awards for Industries.