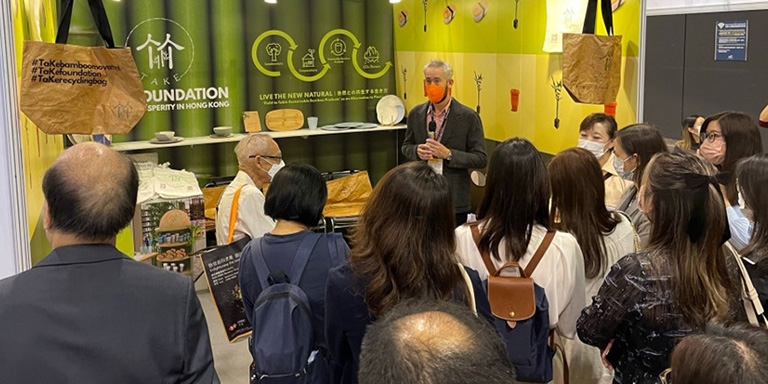 https://hkmb.hktdc.com/en/19haL2JM
Bamboo benefits for Hong Kong
A start-up plans to put this versatile plant to use providing environmentally friendly products for the city.
Quick-growing and versatile bamboo has been woven into the habitats of East Asia for thousands of years, used for everything from buildings to kitchenware and clothing, and celebrated in countless watercolours.
Hong Kong start-up TaKe Group has come up with yet another use for bamboo – creating a line of environmentally friendly products to counter pollution caused by other materials such as plastic. Originally an importer, TaKe is set to start growing bamboo on idle land in Hong Kong and make products locally.

Home-grown solution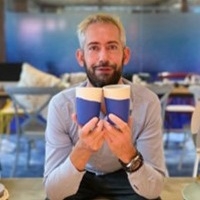 The TaKe brand was started in Hong Kong in 2020 to bring Japanese-designed bamboo-based products to market. "In 2021 the TaKe Foundation was set up to help nurture the Hong Kong ecosystem by revitalising empty land with fast-growth bamboo and developing a carbon emission offset programme to encourage companies and individuals to sponsor bamboo farms," explained TaKe Group Founder Rob Davenport.
"Local manufacturing will be added in 2022 to produce Japanese-designed, eco-friendly products in Hong Kong."
TaKe started off with tableware, Mr Davenport said, but is growing its product range.
"We currently have three brands as part of TaKe Lifestyle products and all of them have bamboo at the heart: TaKe HOME are durable tableware; TaKe GO are portable and practical products suitable for takeaway; and we will be bringing out TaKe KIDS, a range of bamboo-based toys, by mid-year."
TaKe will use bamboo to take carbon dioxide from the atmosphere and release oxygen, in addition to using production techniques that minimise carbon dioxide creation.
"Our brands are already manufactured in ways that produce significantly less carbon dioxide and are biodegradable. However, we will be going further and have patented a new melamine-free technique to blend bamboo with other natural materials. This will be introduced in our Hong Kong manufacturing facility and enable our new range of products to be 90% biodegradable within six months. This can significantly help the environment by reducing the need for plastic takeaway packaging."
Idle land
TaKe is seeking to source its key raw material within Hong Kong. "Bamboo is a remarkably fast-growing product with some species growing up to 80 centimetres a day. Bamboo is also regenerative, so it regrows once harvested. We already have four sites confirmed in Hong Kong where bamboo will be grown, and we are actively seeking more – in Hong Kong and internationally – where we can tie-up with landowners."
Mr Davenport is from the United Kingdom and moved to Hong Kong in 2018 to work in product sourcing. He sees the city as the ideal place to commence the venture. Hong Kong has a unique eco-proposition combining natural heritage with a strong corporate focus, he said.
"We see Hong Kong as a great incubator site to be able to test and improve our concept. This will include setting up manufacturing in Hong Kong in the first half of the year using our new proprietary highly biodegradable manufacturing process. Hong Kong provides the opportunity to put in a full cycle approach of bamboo growth, bamboo harvesting, manufacturing, sale of TaKe products and biodegradation – all within the city. Our aim is then to take this full-cycle, local-to-local model and roll it out to other countries in Asia- Pacific and globally."
Practical support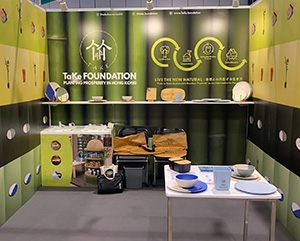 TaKe participated in Eco Expo Asia last year and Mr Davenport is keen to take part in more events. "We will certainly continue our participation in conferences and events that are relevant for us and greatly appreciate the Hong Kong Trade Development Council's (HKTDC) continuous efforts to support and nurture young brands such as TaKe."
The firm also took part in the HKTDC's Transformation Sandbox (T-Box) programme.
"Joining the T-Box programme has been a great one-stop shop for TaKe Group as a small and medium-sized enterprise," Mr Davenport said. "The T-Box team helped TaKe Group integrate into the rest of the HKTDC network with an introduction to the Design Gallery, an event at the Malaysian Consulate General in Hong Kong, helping us to list on the HKTDC B2B sourcing platform, and facilitating our participation at Eco Expo Asia."
Related link
TaKe Foundation