The first-ever InnoEX, jointly organised by the Government of the Hong Kong Special Administrative Region (HKSAR) and the Hong Kong Trade Development Council (HKTDC), which is running in conjunction with the HKTDC Hong Kong Electronics Fair (Spring Edition) and HKTDC Hong Kong International Lighting Fair (Spring Edition).
The three tech fairs opened at the Hong Kong Convention and Exhibition Centre (HKCEC) on Wednesday, attracting nearly 3,000 exhibitors from 20 countries and regions across Hong Kong, Mainland China, Asia, Europe and the Americas, and showcasing Hong Kong's role as a global innovation hub and trade exhibition centre.
Under the theme Connecting the World with Innovations for Better Living, the three tech exhibitions adopted the HKTDC's EXHIBITION+ integrated online and offline model. The physical expos run from 12 to 15 April while global exhibitors, industry professionals and buyers can come together through the Click2Match intelligent business matchmaking platform until 22 April.
Innovative solutions
InnoEX is devoted to promoting cross-industry as well as cross-functional collaboration and exchange, encompassing business-to-business (B2B), government-to-government (G2G), and government-to-business (G2B) partnerships. The event will bring innovations to market, ultimately extending enterprises' reach to the global stage.
Opening the exhibition and InnoEX Forum, HKTDC Acting Executive Director Sophia Chong said when making her welcome remarks: "InnoEX serves as a premier business platform showcasing next-generation smart solutions, and cutting-edge technologies, bringing together influential tech experts, enterprises, thought leaders and investors from the region and beyond to discuss cross-region and cross-sector collaboration and explore business opportunities on all fronts."
Speaking at the opening ceremony, Professor Sun Dong, Secretary for Innovation, Technology and Industry, said: "The current Government is committed to promoting the development of innovation and technology to give a strong impetus to economic growth and address the concerns of people's livelihood. Last year, we published the 'Hong Kong Innovation and Technology Blueprint', which sets out the strategic plan for innovation and technology in the next five to 10 years, and promotes key directions such as digital economy and smart city development." He continued: "The 'Hong Kong Innovation and Technology Blueprint' has been making impressive strides in the smart city journey. Nonetheless, we will not be complacent in where we are. To lead by example, as announced in the Chief Executive's 2022 Policy Address, we are now forging ahead with an e-government audit with a view to implementing 100 digital initiatives by various departments leveraging advanced technologies such as AI, blockchain and big data analytics by 2025. They will certainly further enhance our livelihood with greater convenience and allow us to experience the benefits of smart city and I&T in our daily lives."Addressing the opening online, Professor Zhang Guangjun, Vice Minister of Science and Technology, said: "Hong Kong is an important gathering place for global innovation elements and a key hub in the global innovation network. With its advantage of motherland's strong backing and world connection, Hong Kong plays an indispensable and important role in the country's innovation infrastructure. The Ministry of Science and Technology will work closely with the Hong Kong SAR Government to implement President Xi Jinping's series of important pledges on science and technology innovation and the promotion of Hong Kong's prosperous development, and to put into practice Agreement between the Mainland and Hong Kong on Expediting the Development of Hong Kong into an International Innovation and Technology Centre, so as to promote innovation and technology as a new engine for Hong Kong's development."
Spotlight on smart city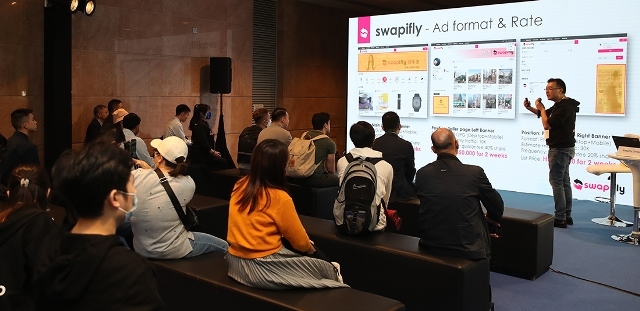 The InnoEx Forum will feature government officials from different mainland provinces and cities, representatives promoting smart city development from various countries and regions, and executives from leading technology companies and unicorns, who will gather together to discuss a range of topical technology issues.
InnoEX provides a platform for fostering collaboration among leaders from different countries and regions. More than 100 government officials with responsibility for promoting smart city development from the mainland and various ASEAN countries have been invited to visit the exhibition. Several officials will participate in tomorrow's ASEAN Smart City Development Roundtable, sharing their experience in developing smart cities with representatives from the HKSAR Government and exhibitors from different regions. At the same time, exhibitors will have the opportunity to establish connections with officials from various places to build cooperation. A series of themed events will be held during the exhibition, allowing start-ups to learn from experts and promote their products and ideas to potential buyers and investors to explore new commercial opportunities.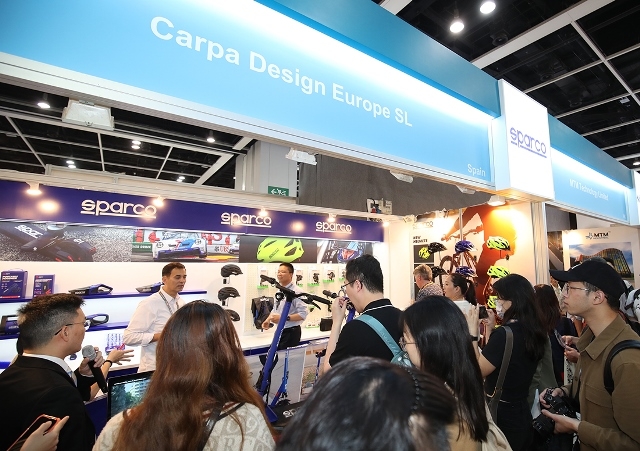 The Office of the Government Chief Information Officer (OGCIO) of the HKSAR has set up the Smart Hong Kong Pavilion, featuring more than 100 innovative solutions to drive smart city development in Hong Kong, including technology solutions adopted by government departments and award-winning exhibits from local innovators. .
Following the easing of the pandemic situation, Hong Kong has established closer trade ties with the mainland resulting in 12 pavilions from 10 provinces and cities joining the InnoEx physical exhibition. These include Zhongguancun Beijing, the Hong Kong Alumni Association of Beijing Universities, pavilions from Zhejiang and Hangzhou, pavilions from Jiangsu and Nanjing, Shangdong Qilu Software Park, G60 Shanghai Songjiang Science and Technology Innovation Corridor, the Hong Kong/Shanghai Data Cooperation Pavilion (Booth: 3D-E02), Shenzhen Pavilion, and pavilions from Xiamen and Chengdu.
The exhibition has also attracted leading innovation and technology institutions and organisations, including local universities and research centres, major technology companies such as Huawei and Hikvision, and various local and overseas pavilions, including the B4B Big Data Application Challenge, Cyberport, Hong Kong Science and Technology Park, the Smart City Consortium, the So French So Innovative pavilion from France, and the Canadian pavilion. Representatives from the government, industry, academia and research communities from around the world are joining the event to learn more about exhibitors' solutions and explore procurement opportunities.
Cutting-edge applications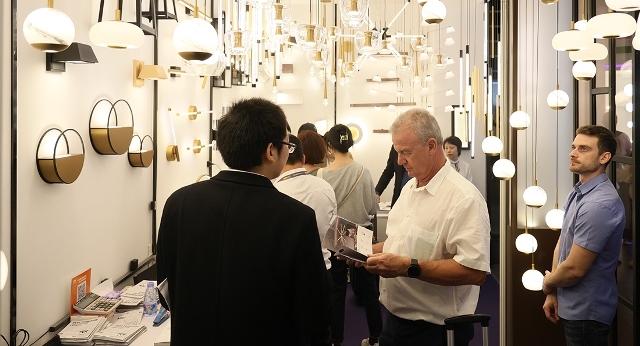 The Hong Kong Electronics Fair (Spring Edition), features three special themed zones: the Hall of Fame, the Startup Zone and Tech Hall. Highlight products include a driver assistant system from a Korean exhibitor that uses intelligent cameras to detect images of roads, vehicles and alert drivers to danger. A mainland exhibitor is introducing a smart mirror that helps users get fit by following the instructor's moves in the mirror, which also tracks movements to help correct posture. A Hong Kong exhibitor is showcasing a baby monitor that tracks skin temperature, heart rate and sleep quality in real-time, allowing parents to access crucial information via their smartphones or tablets.
The Hong Kong International Lighting Fair (Spring Edition) features the Hall of Aurora, displaying innovative lighting designs by leading brands. The Connected and Smart Lighting zone features the latest lighting solutions, including a Hong Kong exhibitor's research on an end-to-end intelligent lighting system and a smart deco series that adjusts lighting based on day and night rhythms. Pavilions from the mainland also feature at the fair, showcasing various smart lighting, people-oriented, and sustainable development solutions, one example being a Shenzhen exhibitor's research on a smart linear lighting system to automatically adjust brightness along with wildlife-friendly lighting products.