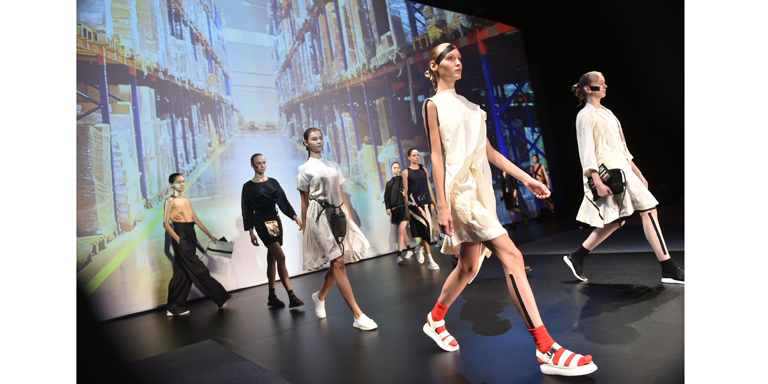 CENTRESTAGE
Don't miss Asia's premier fashion event, happening in Hong Kong.
WHAT: After its successful debut last year, CENTRESTAGE returns again, featuring the latest collections from branded fashion and designer collections, with a focus on Asian brands.

WHEN: 6-9 September 2017
WHO: CENTRESTAGE will feature over 200 fashion brands from 20 countries and regions, including a number of leading fashion labels from Hong Kong and around the region. Hong Kong labels include anagram, DORISKATH and HARRISON WONG while there are first-time appearances from DRESSEDUNDRESSED of Japan and THE CENTAUR from Korea, among others.
WHY: Collections will be showcased in three thematic zones: GLAM, ALLURE and METRO. GLAM will bring together top international brands that embody fashion of the highest quality; ALLURE will showcase sophisticated designs that captivate the senses while METRO will present trendy and sporty cosmopolitan designs.

CENTRESTAGE ELITES will be a highlight on the first day of the fair, featuring the designs of Hong Kong label FFIXXED STUDIOS, as well as Korea's Juun.J.

The 41st Hong Kong Young Fashion Designers' Contest (YDC), to be held on 9 September, will be another attraction of CENTRESTAGE, with the founder and Designer for popular Japanese fashion brand G.V.G.V., Mug, serving as this year's VIP judge.

CENTRESTAGE will feature multiple fashion shows and brand showcases to provide a platform for international labels to promote their latest collections. The HKTDC will also organise networking events and seminars during the show, and invite seasoned industry professionals and experts to analyse the latest market trends in the fashion industry.

WHERE: Hong Kong Convention and Exhibition Centre, Hong Kong

HOW: The registration form is available to download.

For more information, please visit: http://www.centrestage.com.hk/en/index.php
Garments, Textiles & Accessories