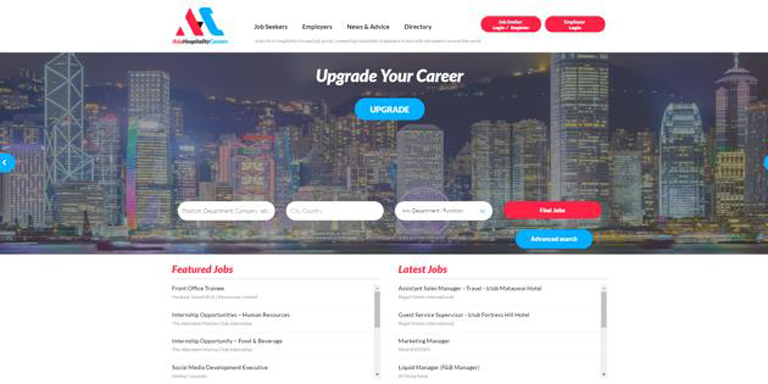 Connected Careers
A Hong Kong company launches Asia's first hospitality-focused job portal.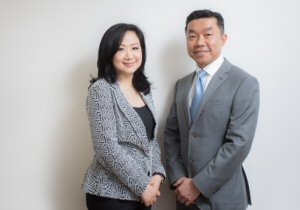 When Hong Kong-based senior human resources executive May Chan discovered the difficulties of putting together prospective employees in different Asian territories for Vietnamese, Philippine and Macau hospitality industry clients, she and IT entrepreneur Danny Li decided innovation would be the solution. That came in the form of AsiaHospitalityCareers.com – the first job portal specifically for Asia's fast-growing hospitality sector.

"It's a platform for all hospitality employers to connect with jobseekers anywhere in the world and thereby help people in the industry maximise and cross-reference opportunities in Asia's vibrant hospitality scene," said Ms Chan. The portal covers a wide market, including "hotels, food and beverage outlets, cruise lines, theme parks, airlines, casinos, golf and other membership clubs, MICE organisers, serviced apartment operators and other travel and tourism-related companies," she said.

According to Ms Chan, there has never before been a dedicated portal for job seekers looking for hospitality opportunities in Asia. The industry previously had to use multiple platforms across different countries, often with confusing and unsuccessful results.

"Our aim is to make a difference in the hospitality industry in Asia by bringing everyone together onto a single platform," said co-founder Mr Li. "Our site will save companies time by helping them find the right people and help job seekers make the best choices too."
Strong Support
The job portal was launched at the February 2017 HKTDC Education & Careers Expo, and quickly gained support from several leading hospitality employers in Hong Kong, including the Conrad Hotel, Dining Concepts, Dream Cruises, Genting Hong Kong, Harbour Plaza Hotels & Resorts, Marriott International, Plaza Premium Group, Regal Hotels and the Shangri-La Group. The company will set up in Singapore in the next few months.
"We were very fortunate that the big brands recognised what we are trying to do," said Mr Li. "Educational institutions that serve the hospitality industry have also given a lot of positive feedback."

Registering on the portal is free, with users able to directly set up accounts, apply for job opportunities and set up e-mail notifications for new jobs as they are posted, to match employment needs.

Hospitality employers, in turn, can post job vacancies and directly receive applications from potential employees, browse a database of potential job seekers and receive notifications for new, suitable job seekers. AsiaHospitalityCareers.com offers flexible job-posting packages to clients while companies from across the region can post job openings, from entry-level service positions to management professionals. The portal opened in English, with a Chinese-language rollout due in the second quarter of 2017.
Industry Game-changer
Ms Chan emphasised that AsiaHospitalityCareers.com is not a recruitment agency, therefore the portal should prove to be a "game-changer for the hospitality industry," she said.

The company said that it has more than 1,000 jobs listed, covering multiple functions across hotels, F&B, cruise lines, private clubs, airline and travel services, with over 1,800 registered users to date.

"We chose Hong Kong as our base for development of ideas because we find that Hong Kong encapsulates all the technical expertise, all the very strong Internet infrastructure, cultural experience and very strong multi-lingual capabilities needed to cross boundaries; combined, that created a very solid platform," said Mr Li.

The many skills Hong Kong brings are also significant factors for a centre of operations. "Hospitality is a key pillar of the Hong Kong economy, so we believe the combination of soft and hard skills makes Hong Kong unique and helps us move across the entire region," he added.
Belt and Road Potential
Ms Chan added that the advent of China's Belt and Road Initiative, linking more than 60 countries along the ancient silk routes, will also help the industry as it starts benefiting from the development plan. "The Belt and Road Initiative will drive a lot of trade, and in turn, drive a lot of demand for hospitality, which leads to higher demand in human resources," she said. "There will be new markets that will open up and, as a result, accessibility to these markets will bring further travel and tourism demand: the hospitality industry in the region should expand as a result. This, in turn should help to alleviate some of the bottlenecks that we currently face in this industry with regard to work visas."
Related Links
AsiaHospitalityCareers.com
HKTDC Education & Careers Expo
Tourism & Hospitality
Technology