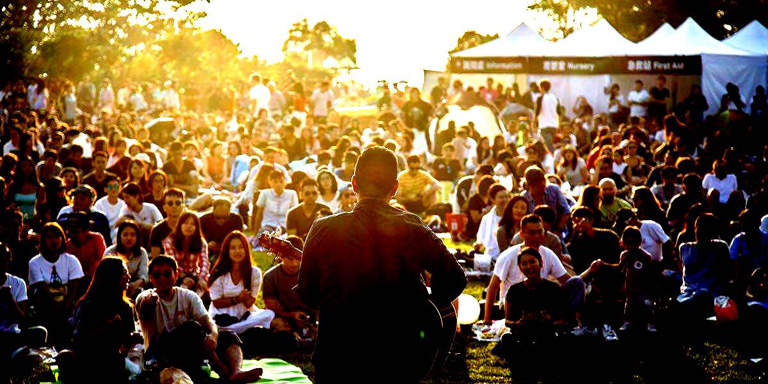 Art for All
Free outdoor arts event Freespace Happening is energising the West Kowloon Cultural District.
Offering a diverse range of free outdoor music and art activities, Freespace Happening attracted more than 50,000 visitors to West Kowloon for its monthly events between August 2015 and March 2016. In September, its new season kicked off with an even greater variety of local music acts, plus literature and dance workshops, activities for children and a handicraft market. With music at its core, each happening has a theme: November's theme was the golden era of Hong Kong with local pop diva Elisa Chan headlining, while December's event has a crossover theme, with musicians from different genres collaborating to deliver out-of-the-ordinary performances.

The event aims to attract residents from all walks of life, says Michelle Rocha, Assistant Producer of Performing Arts (Music and Outdoors). "What we want to get across is that art is not extraordinary, it's for everyone. At Freespace, there's the space for people to try out different things, from the We Dance showcases led by local dance partners, to literary treasure hunts from the House of Hong Kong Literature, where participants go in search of extracts of Chinese poems hidden around the park."
"What we want to get across is that art is not extraordinary, it's for everyone."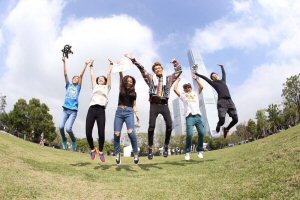 Since launching as a two-day festival, Freespace Fest in 2012, one recurring question that has presented itself is "What is art?", says Ms Rocha. "At its core is storytelling, and Freespace presents itself as a district of storytelling, a platform from which artists can tell stories at each monthly event."

Ms Rocha sees the event as a "free space" for visitors, a laid-back forum for them to get involved at their own pace. "Often at festivals, people are running between stages to catch different headlining acts, but there's less stress to catch [different acts] here because you know there will be another event the following month."

Ms Rocha says she has been pleasantly surprised by the positive response the festival has received. "Many people told us they wanted to see a Freespace event on a weekly basis, but we felt that would exhaust our potential audience, so we switched it to a monthly event last August. We're getting people to come along on a regular basis as we're presenting it as a smaller, flexible, more mobile festival experience – people can just come along after lunch."

Freespace Happening attracts between 7,000 to 10,000 people to each of its monthly events, which is considerably more than the 500 or so that Ms Rocha had initially anticipated. The audiences, she says, have been open-minded. "They appreciate the music and respond to the artist even if it's not their style."
Curious Collaborations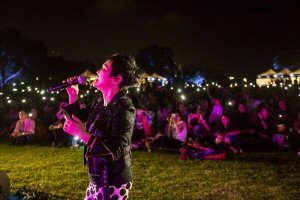 As the event has evolved, Freespace Happening has become more experimental in its approach to the arts. In November, for example, young jazz orchestra The 5422 Collective re-arranged Cantopop star Elisa Chan's work for a big band. "We want to put artists with synergy together so they can try something new, and we hope Freespace can give musicians the chance to explore things they may not have previously had the time or opportunity to try out, like mixing big band with pop in this instance."

In December, the crossover theme continues: singer/songwriter Karmen Cheung will receive backing from a classical string quartet and perform arrangements by contemporary classical composer Alain Chiu, while lead singer of indie rockers Chochukmo Jan Curious has teamed up with guitarist Teriver Chung to deliver a sound inspired by indie rock and jazz. Chochukmo guitarist/keyboardist Mike Orange is working on new arrangements and compositions for Project Orange, which will play at the event next year.

Orange also took part in November's Choreographer & Composer Lab, which bought together dancers from the Hong Kong Ballet with song writers from various genres. "Most ballet dancers are used to dancing to Tchaikovsky, but this gave them the opportunity to try something different. It's the first time we've held this lab, and it's been a very important workshop for us as it offered a new perspective on the execution of music," says Ms Rocha.
Musical Diversity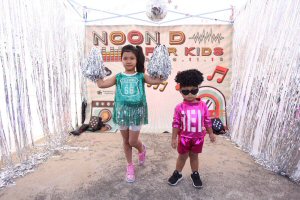 Among the biggest advantages for Freespace Happening being based in Hong Kong are the city's geographic proximity and widespread use of English. "It's very easy for us to get artists from Asia to come and play here, as there are no language barriers and air ticket prices aren't too expensive," she says.

Some of the artists invited demonstrate the event's commitment to minority languages: it previously booked folk rockers Sheng-xiang & Band from Taiwan, who sing in the Hakka dialect, and Toy Captain, a Chinese mainland act whose folk pop songs are sung in the Chiu Chow dialect of Nan'ao Island in Shantou Province.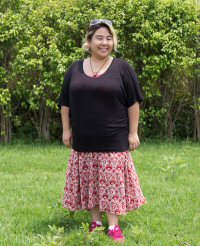 The Hong Kong-based bands that have played the outdoor event, meanwhile, highlight the city's cultural diversity, with the Gregmel & Africana band and French brass band Le Groupe Electrogenre Fanfare Club among those performing. "There's an internationality here that perhaps doesn't exist in other countries," says Ms Rocha.

As the event grows, Ms Rocha says the goal is not just to get bigger. "A bigger stage might attract more people, but it will also take up more space. We're more interested in helping audiences find a new appreciation for the arts."

Ms Rocha also hopes to encourage audiences to appreciate different art forms during their visit to Freespace Happening. "You may come to see a band, but also discover literature goings-on, and your kids have space to be creative at the ohmykids craft and games market. At crowded events, there's not a lot of communication, but here it's quite intimate. People can share their picnic food and start a conversation with someone they don't know."
Related Link
West Kowloon