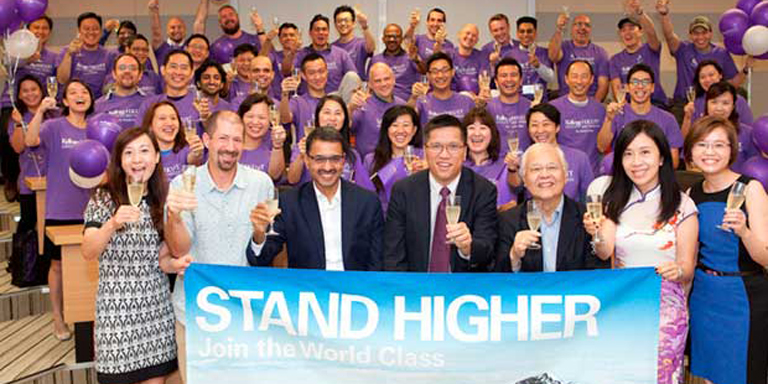 First-class Executive Education
Executives looking to boost their careers with post-graduate business education are spoiled for choice in Hong Kong.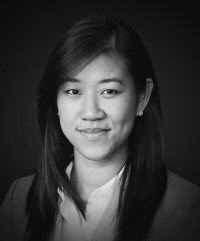 The city offers a wide choice of Master of Business Administration (MBA) programmes in various forms – part-time or full-time, and focused on a range of specialties – from high-ranking providers with internationally recognised reputations. Importantly, graduates say, a Hong Kong MBA opens doors to employment opportunities.

Hong Kong University of Science and Technology (HKUST) alumnus Yuan Lee Chung left behind an asset management position with Capital Group in Singapore to enroll in a full-time MBA programme in Hong Kong. This led to a role helping German media company Hubert Burda Media to do corporate venture capital investments in Asia.

"I'd graduated with a degree in electrical engineering," explained Ms Chung, who has now progressed to Investment Manager at Burda Principal Investments (a division of Burda Media) and will relocate back to Singapore in January.

"My plan wasn't really to go into finance. But over the years, although my career progressed in that field, I lacked key business training. I could have done a part-time MBA while working at Capital Group, but senior colleagues advised that if I could afford it, I really should quit and do the course full time for a deeper immersive experience."
MBA Festival 2016


The fifth edition of the Hong Kong MBA Festival offers in-depth insights into MBA programmes in Hong Kong and abroad. The event will be held 10 December at the JW Marriott Hotel in Admiralty.

This year's event will be the first time that the MBA directors of three top business schools in Hong Kong - HKU, HKUST and CUHK – will gather in one expert panel, according to Razlan Manjaji, Business Director, Education at South China Morning Post Publishers, the festival organiser.

"More than 25 top business schools from Hong Kong, China, Asia-Pacific and Europe will be exhibiting, and we have invited a group of MBA alumni from these schools to share their own real-life stories on how MBA helped their career," Mr Manjaji said.

The target audience would be those looking to transform their career, taking it to the next level, he continued.

"Typically, they are high flyers with three to 10 years of working experience. Many will consider doing a part-time programme in Hong Kong as they might not want to quit their job to do a full-time programme, but some will seek a fully immersive MBA experience in regions they look to expand into, such as China and Asia-Pacific."
Flexible Options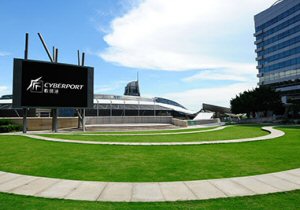 Ms Chung chose the HKUST programme for its small class sizes, similar peer group, and exposure to Asia. "I liked the flexible, full-time/part-time programme," Ms Chung says in a podcast with Touch MBA, an online platform that helps match students with the right MBA. "At that point in my career if I found a suitable opportunity, I wanted the flexibility to switch."

She credits the international reputation of HKUST's MBA, together with the business networking opportunities available in Hong Kong, for propelling her career advancement.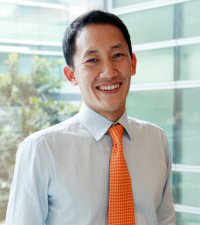 Darren Joe, Director of Touch MBA, agreed that a Hong Kong MBA offers advantages.

"For EMBAs, HKUST-Kellogg is perennially at the top or close to the top of the EMBA rankings, and Chicago Booth (which runs its Asia EMBA programme out of Hong Kong) is a globally recognised brand name as well," said Mr Joe.

"HKUST, Chinese University of Hong Kong (CUHK) and the University of Hong Kong (HKU) are usually in the top 30 of the Financial Times ranking, which is easily the most respected world ranking. The Hong Kong programmes rank particularly well for international mobility and salary increase globally, which is what many applicants look for."
"If Hong Kong-China-Asia is where you want to make your career, you have to look at the Hong Kong MBA programmes."
While the top 10 US business schools (such as Harvard, Wharton and Stanford) are still the most recognised worldwide, "so much of the value of an MBA is from the network," Mr Joe said. "I would advise applicants to apply to the best schools in their target geographies post-MBA, as these schools are likely to have the strongest local and regional networks. If Hong Kong-China-Asia is where you want to make your career, you have to look at the Hong Kong MBA programmes."
Value for Money
Mr Joe noted that Hong Kong MBA programmes offer great value.

"The three local full-time programmes (HKUST, CUHK and HKU) are about US$65,000, about half the cost of top US MBA programmes. All three have outstanding exchange relationships too, so students can spend a semester at top US and European programmes (at Hong Kong tuition) to get more international exposure."

For example, HKU students can elect to spend one semester at Columbia (as Ms Yuan did), or London Business School.

"I'm always telling this to applicants looking for a good deal. You can complete the MBA in one year or 18 months and as Hong Kong schools have generous scholarship policies for top talent, immediate return on investment will be higher," Mr Joe said. "Hong Kong has a very flexible visa policy for international MBA graduates – they can stay in Hong Kong for up to a year to find employment, whereas in the US, international students have to depend on a random lottery to stay in the country to work. This, combined with being a world centre of finance, logistics and commerce in Asia, makes Hong Kong a top choice; especially for those forward-thinking applicants who see a career involving Asia."
Talented Tutors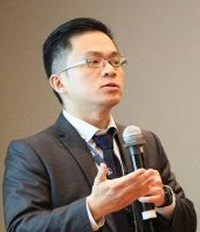 Razlan Manjaji, Business Director, Education at South China Morning Post Publishers, which organises a series of MBA festivals in the city, agreed that Hong Kong has a very competitive MBA market.

"We have a variety of MBA and executive education programmes to suit different needs," he said. "For example, some who wish to take an MBA education, but do not want to interrupt their career trajectory may opt for a part-time programme."

Financing an MBA programme is also a key consideration and Hong Kong has "many choices at different budget levels," he continued.

"We are fortunate to have many well-ranked MBAs available in Hong Kong. This is a testament to the maturity of our city as a cradle of excellence in business education, and our ability to attract talents from all over the world."
MBA Matching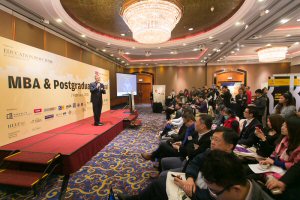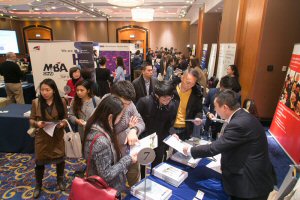 Touch MBA helps students navigate through the "dizzying array" of specialised business master's degrees offered by the local universities.

"CUHK alone offers master's degrees in finance, accounting, marketing, business analytics, IT management and real estate," Mr Joe said. "HKUST offers nine specialised master's degrees – from global operations to investment management. Hong Kong business schools are trying to cater to applicants at all levels of experience and industry interest. And that's just in Hong Kong."

The company offers free expert profile evaluations, advising students on best-match schools based on their career goals, competitiveness and what they're looking to get out of their MBA. Touch MBA connects applicants to business school admissions teams before they apply, so they can get an early indication of fit, and runs a weekly podcast with MBA admissions directors, career services directors and students/alumni from the world's top programmes to give applicants an inside look on business school admissions, recruiting and student life.
Related Links
MBA Festival
Touch MBA