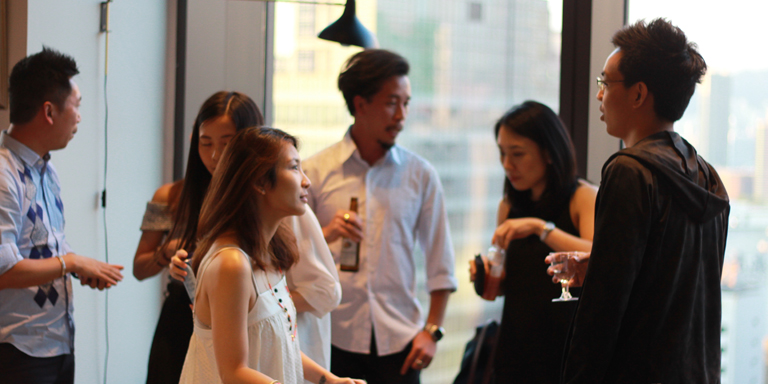 Entrepreneur's Club
Hong Kong's member's-only space unites entrepreneurs with the right people and resources.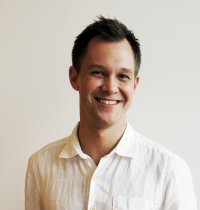 Billed as an entrepreneur's club that connects people, ideas and resources, Mettā is a place for individuals and organisations keen to change the world through entrepreneurship and innovation.

Since opening in May at the California Tower in the lively Lan Kwai Fong district on Hong Kong Island, the club has hosted a diverse range of events, from discussions on corporate-governance practices to workshops on developing tech products. Managing Partner Tony Verb, who joined start-up incubator NEST specifically to build Mettā, says it plans to establish a network of spaces that serve as meeting spots for innovators globally, with a second location to be officially launched in Nairobi in November.

Creating an environment where everyone feels equally at home has been one of the biggest challenges for the club. "We had built a space that was attractive to everyone involved in the entrepreneurial ecosystem, from the government, educational institutions and students to entrepreneurs, angel investors and high-tech companies," says Mr Verb. "Creating a space where a billionaire feels as good as a university student is not easy."

Nevertheless, its rapid membership growth – from 80 members at start to the current 600 – validates that Mettā is hitting the right notes with its target groups. "We have a method that generates exponential growth, as every member can recommend another," says Mr Verb. "As long as we create value, that invitation should be triggered, and if members don't feel like they can invite someone, then we're obviously not doing something good enough. That's the only way we can guarantee the right people come through the door, so the membership method will stay."
Events with Value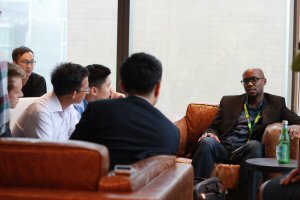 Bringing the right people together rather than simply holding events for the sake of it is the main goal of Mettā. To date, it invites curators across 14 different industries to bring events to the club, while Saturdays are kept open for educational and inclusion programmes from NGOs to give them a platform for innovation.

Mr Verb believes that while people attend the meetings for their content, the real value comes from relationships forged. "The feedback we've received from the start-up community is that there are too many events, they end up meeting the same people, and the events are very big. We want to create smaller events for people who really should be there," he says. A case in point is its Crowd Innovation Forums, where a start-up is invited to share their challenges. "If, say, it's an education start-up stuck on distribution and fundraising, we'd get educational investors in, perhaps someone from the English Schools Foundation, and an education writer. This not only creates value to the person who's sharing, but all of the people there."
To inspire the start-up community, Mettā has hosted several top-notch guests, such as Brett King, considered one of the world's major Fintech influencers, and CEO Ron Suber of Prosper Marketplace, one of the fastest-growing online marketplaces for consumer credit in the United States.

On 8 October, the club will host a major summit in cooperation with the Hong Kong Formula E event, – the club is the event's official innovation partner – to discuss the challenges of smart energy and sustainable development. "At the Formula E village, we'll have a space exhibiting super high-tech technologies. Very often, such technology is only on show to a select few and there's no opportunity for the interested public to see it, or get involved. Our goal is to make Mettā that bridge."

As the right connections continue to be made in the club, Mr Verb says it's keen to replicate what's happening offline in an online environment by launching the digital platform Mettā Connect. "We expect Mettā to become more of an online business in the future," he says.
Building a Global Network
Mr Verb is excited about the state of Hong Kong's start-up scene, saying that the last 18 months has been "mind-blowing." "I just came back from a long trip in Europe and realised that the quality of start-ups and the buzz we have here is fantastic. Hong Kong has been a fantastic entrepreneurial hub for a long time, but we can build on that even further."

Indeed, he believes Hong Kong can become even more of a magnet for entrepreneurs globally over the next few years, particularly from the worlds of IoT, manufacturing and Fintech sectors. He cites San Francisco accelerator Wearable IoT World, which opened a lab and executive office at Cyberport in January, as a good example. "They are in Hong Kong because of IP protection, and it's a free environment for communication and information flow."

The next big challenge for Mettā is building a global network. "We'd love Mettā to be everywhere where's there's innovation, with no boundaries or limitations. We want to be in at least 10 entrepreneurial ecosystems by next year. I think we can go even beyond that if we find the right partners."

Related Link
Mettā