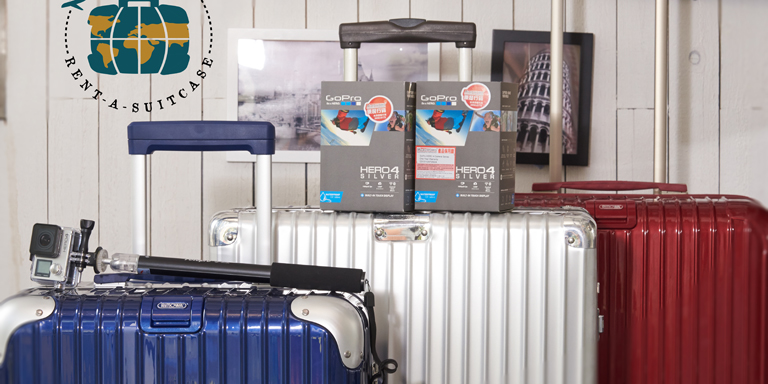 Lightening the Load
"Own less and travel more" is the idea behind a thriving start-up specialising in renting out travel items.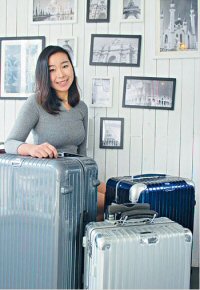 Bulky and infrequently used, suitcases often take up valuable space inside Hong Kong's small flats, and most residents only have room for one or two cases. Keen for more luggage options, entrepreneur Rachel Cheung noticed that her friends would often borrow suitcases from each another. "Sometimes they needed a different size from the ones they had, or wanted to avoid buying a suitcase then having to pay to put it into storage." This common problem prompted Ms Cheung's idea of a market for suitcase rental.

Set up in 2014, Rent A Suitcase offers top-of-the range cases, such as Rimowa and Samsonite. The start-up loans out other travel-related items, including GoPro action cameras and Wi-Fi devices. Customers can also rent out their travel equipment via its website to promote a sharing economy in Hong Kong.

The entrepreneur says the money saved on not buying a suitcase or top-of-the-range camera can be put towards funding trips, hence the company's motto of "own less, travel more."
Diverse Customer Base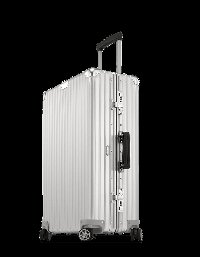 Most of Rent A Suitcase's customers are young couples and families, with lightweight cases particularly in demand. Women account for the majority of customers, says Ms Cheung. "Women tend to take more clothes with them than men when they travel and are more likely to shop while they're away, so they need a big case to bring things back."

The 360fly waterproof panoramic cameras are popular with younger customers, who take them on snorkeling and scuba diving trips, or capture quality action shots when doing extreme sports. "As they're expensive items, they want to try them out before buying," she says.

The suitcase-rental arm of the business already has a solid customer base, says Ms Cheung. "Travel is a habitual thing, and our clients get access to all of our cases rather than the two or three they have at home." Different kinds of travel call for different luggage solutions. "If you're going on a business trip, you can rent a carry-on, while if you're travelling with a baby, you can hire a big case for all the changes of clothes and to store items like milk powder."

As the store is located at the Hang Lung Centre in Causeway Bay, where many travel agencies are based, Ms Cheung says people often come to rent suitcases and cameras once they have booked their holiday. "We're getting more exposure. Before it used to be just about our online presence and targeting social media users, but now we are picking up more people who come into travel agents to book trips." The travel agents frequently refer their customers to Ms Cheung and vice-versa. "It's a win-win situation for both parties," she says.
Going it Alone
As a lone entrepreneur, Ms Cheung learned about the business on the go. "There were a lot of things I didn't know, like the legal and accounting side of things as I'm from a public relations background." But she says that the biggest challenge was in running a business without a partner. "You need strong motivation to do it. It gets lonely sometimes when you're at the store by yourself, doing all the work."

Raising capital was also a challenge, although not from lack of it. "I was getting investors and didn't know how to deal with it." While her business concept generated interest from several investors, she decided to tap only one angel investor. "I didn't need that much capital to grow, and I'm still trying out different platforms and ways of working. I want to operate in a lean way and have the freedom to try out the market and keep doing new things," she explained.
Sharing Economy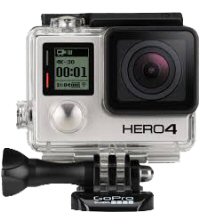 Ms Cheung says the company quickly broke even and has started turning a profit, with money ploughed back into the business to invest in more stock and its online platform, where people can rent out their travel items. "They store the items with us and we deal with all the rental process. At the end of the month, we send out a report on the item's rental status. People can log into their account and see how their items are doing."

By creating an online community, Ms Cheung hopes to promote the idea of a sharing economy. "As a Rent A Suitcase customer, you are part of a rental community and a new travel movement that doesn't have to own stuff to travel. The sharing economy concept is catching on in Hong Kong as people realise the benefits."

The "share my items" portal enables Rent A Suitcase to see which categories and items are popular with customers. "We're currently calling for bike suitcases. They're a bit of a niche item as people who own bikes don't really travel with them."
Dealing in Drones
While renting items like luxury bags has already proved popular in label-loving Hong Kong, Ms Cheung says the market for travel equipment rental is still in its infancy. "We want to get the message across that renting these items is actually very efficient, as travel equipment doesn't get used that often, is frequently expensive and takes up valuable storage space. Based on that, I think it's better to rent them instead of buying them."

Drones are another item that Ms Cheung believes hold rental potential – particularly as they can be used to take selfies. The company will add them to its portfolio in the next few months. "People want to try out devices like drones before they buy one, particularly as they may just use them occasionally like the 360-degree cameras. We're hoping to get more people to embrace this trend by renting them out at an affordable price."
Related Link
Rent A Suitcase