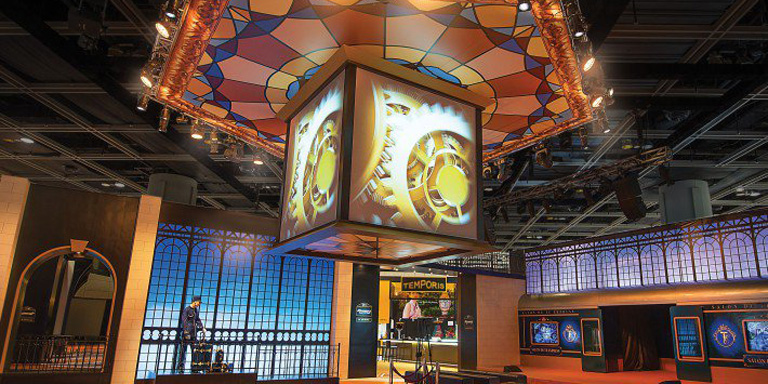 HKTDC Wins Italian Design Award
Hong Kong Watch & Clock Fair display captures prestigious design award.
WHAT: The themed exhibits and booth design for Salon de TE at the HKTDC Hong Kong Watch & Clock Fair 2014 has been awarded a Silver A Design in the Event & Happening design category at the A' Design Award & Competition.

WHEN: 20 April 2016
WHO: More than 7,600 participants from 66 countries competed in 110 categories. Only two gold and two silver awards were given in this category, with the Silver A' Design Award handed out to the top five per cent of nominees.
WHY: Organised in Milan since 2010, the prestigious A' Design Award & Competition is the world's largest annual juried design competition.

The "deluxe train journey" concept crafted for the 3-7 September 2014 Salon de TE – a marketing component of the HKTDC's Hong Kong Watch & Clock Fair, covered some 8,700 square metres of hall and concourse space inside the Hong Kong Convention and Exhibition Centre.

For more information, please visit: https://competition.adesignaward.com/design.php?ID=43698