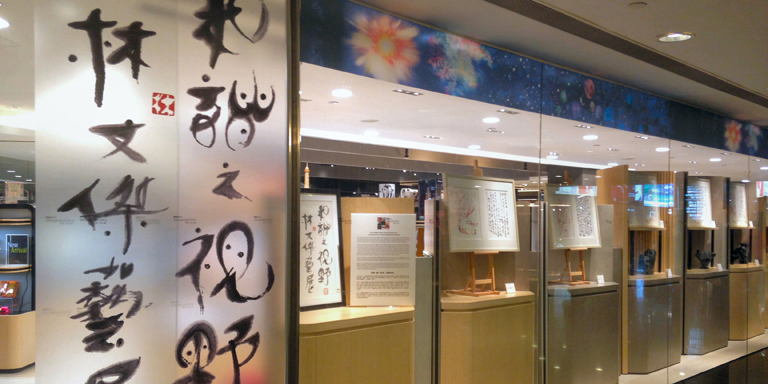 Picturing Peace
Artist-entrepreneur Dominic Lam recently shared his message of harmony with a debut showcase at the HKTDC Design Gallery.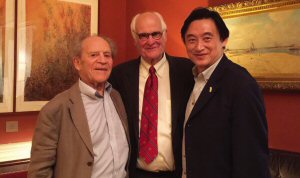 An exhibition featuring the noted collaborative masterpiece Plum, Orchid, Bamboo, Ganoderm and Rock, a series of poetry-calligraphy-painting by contemporary artist Dr Dominic Lam, was held during Hong Kong's de facto art week in March. The businessman and philanthropist says that his aim is to enhance understanding among cultures through art, science and charity. "Words are bound by geographic limitations," said Dr Lam. "Art is universal; it is a language understood by all people. I hope to share my world of art and my belief in harmony."

Dr Lam easily straddles the two fields. As a former assistant professor in ophthalmology at Harvard Medical School, Dr Lam in 1999 founded the World Eye Organization, a charitable group that helps treat eye diseases in rural China and organised the first flight to the mainland by the flying eye hospital Project Orbis.

In art, Dr Lam broke new ground by inventing a technique called Chromoskedasic Painting, in which colour images are produced using only black-and-white photographic paper and solutions. His innovative creations went under the hammer last year at a Christie's charity auction, where sales proceeds went to support medical development and surgical training at eye-care centres in the mainland.

His exhibit, held last month at the Design Gallery, also reflected his philanthropy; to promote world peace. With terrorism and extremism posing global threats, Dr Lam says that "only through mutual respect and harmony between heaven, earth and man that world peace and prosperity can be attained."
Collaborative Painting: a Symbol of Unity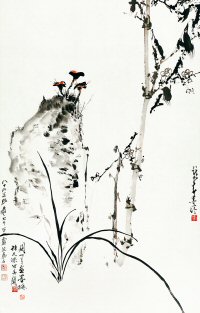 Plum, Orchid, Bamboo, Ganoderm and Rock (Replica), a Chinese brush-ink painting, was a collaboration by four renowned artists from Taiwan, the mainland and Hong Kong to symbolise the unity of Chinese people around the world. Dr Lam says the idea was inspired by negotiations on Hong Kong's return to China in 1997.

"The political climate [at that time] prompted me to think about an artistic representation of unity," said Dr Lam, who took the four-foot painting to Guangzhou, Taiwan and Hong Kong from 1982 to 1983. "I wanted to express , through art, that the Chinese people are under the same roof." Dr Lam initiated the project by painting a spring orchid. Master Zhao Shao'ang then added bamboo and bamboo shoots, which symbolise vitality. In Taiwan, renowned guohua (traditional style) painter Zhang Daqian added ganodeme and rock, which represents longevity. Master Guan Shanyue completed the work by painting a plum blossom branch. Calling it an "historic collaboration," Master Guan said that the masters' legacies live on through the piece.
Harmony in Art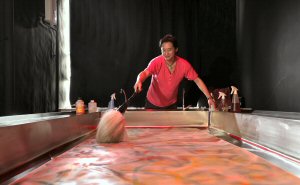 Another exhibition highlight was a replica series of eight poetry-calligraphy-painting commemorating the 50th anniversary of diplomatic relations between China and France. It combines eight poems by the late Chairman Mao Zedong with illustrations by Salvador Dali.

The Spanish artist created a series of dry-point etchings using engraving and print-making techniques to mark the new era of diplomatic ties following the 1965 visit to China by then French Cultural Minister André Malraux. The Chinese leader gave a translated copy of his poems to the minister.

That project inspired Dr Lam's work 50 years later. "Poetry, calligraphy and painting go hand-in-hand in Chinese art culture, where poetry is commonly seen imprinted on paintings. I admired Chairman Mao's poems and Maestro Dali's art from a very young age. With the calligraphy skills developed over the years, I decided to write Mao's eight poems using my own style – 'Calligraphy of the Mind' – to accompany Dali's illustrations."
Accessible Art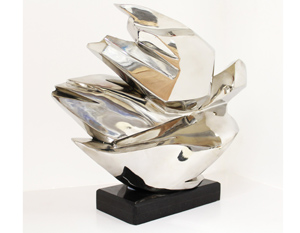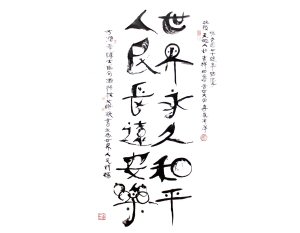 The Design Gallery also featured a range of merchandise inspired by Dr Lam's works, including watches, scarves, bags and garments. "Licensing has made art more affordable," says Dr Lam. "It aligns with my vision to instil art into people's lives." Among the products on show was a Nine Court Diagram scarf, where nine grids in vibrant shades of scarlet, amber and blue, represent the coexisting relationship between man, earth and heaven. "This forms the basis of Chinese philosophy: it means getting along with neighbours and workmates, protecting the environment by minimising pollution," he said.
The Art of Licensing

Local artists such as Dr Lam have benefited from the growth of online media, allowing their works to go global, says Anita Leung, Chairman of the Licensing Executives Society China (Hong Kong Sub-Chapter) . "Art adds value to merchandise, be it food or home furniture," notes Ms Leung, who is a consultant with David Lo and Partners. "By posting their works online, artists can easily connect with photographers and product designers abroad."

Licensing agents, product manufacturers and retailers, she adds, should ensure that the artist is the true owner of the claimed content before engaging in any licensing arrangement. "Agencies should conduct thorough due diligence before making any commitments," Ms Leung says. "Art licensing is essentially a copyright project. Artists, on the other hand, should also be aware of the need to keep their sketches and blueprints to prove ownership and for the option of registering their copyright in countries such as the United States and China. They should protect their rights before licensing out their artwork."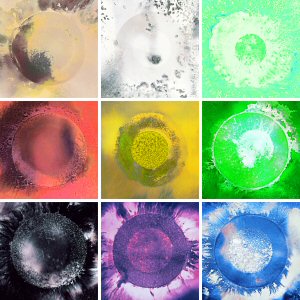 Since venturing into art licensing five years ago, Dr Lam has expanded into other product categories, including most recently, in the beauty and healthcare sectors. He has previously licensed his works to local jewellery retailer Chow Tai Fook, and has found online partners, "so that my art can be easily accessed, touched and experienced."
Related Links
Design Gallery
World Eye Organization
Medical & Healthcare Services
Licensing