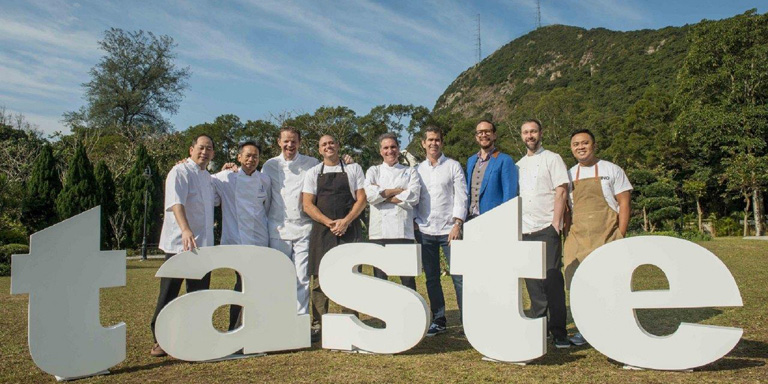 A Taste Sensation
Food aficionados with an appetite for Hong Kong's renowned culinary offerings are in for a treat in March.
Taste Festivals – one of the world's greatest restaurant events, which is already established in some of the great gourmet capitals – is coming to Asia starting with Hong Kong. IMG, which runs Taste Festivals globally, says the selection of Hong Kong for its regional debut "recognises the city's exceptional food culture and wealth of culinary talent."

The Hong Kong festival promises to "grant food connoisseurs access to the finest of Michelin star cuisine and Hong Kong's top chefs. A variety of the city's favourites will be presented in one location for the ultimate dining experience," says Simon Wilson, Event Director of IMG Culinary Asia.
World-Class Fare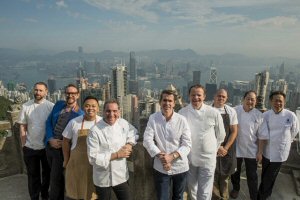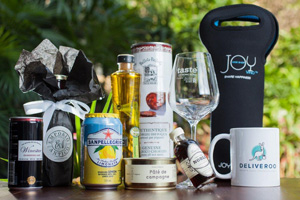 Following the successful format of Taste Festivals globally, 12 of Hong Kong's most celebrated restaurants will come together to serve a premium menu of more than 40 signature dishes on small plates and iconic one-off creations. Local and international culinary celebrities and world-class chefs will prepare the fare and mingle with guests on the festival grounds.

"There will be unique Taste of Hong Kong chef collaborations; exclusive Champagne master-classes; local artisanal produce to buy; and entertaining, interactive food and wine attractions – all in a casual and celebratory festival environment," says Mr Wilson.

Now in its eleventh year, the upscale dining festival, which began in London, has an erudite following. Heston Blumenthal, world-renowned chef and winner of three Michelin stars, has described Taste as "the most serious, indulgent and exciting food festival, bar none."

Mr Wilson said that IMG, acquired by entertainment talent agency William Morris Endeavor for US$2.4 billion in 2013, had wanted to bring Taste to Asia for some time.
Showcase for Asia
"Hong Kong will be our showcase and our flagship event," he says. The company has three to five-year partnership arrangements with sponsor companies, with banking group Standard Chartered this year's sponsor. Mr Wilson is already in talks with other countries in the region to expand Taste across Asia, and has invited representatives to the debut event to see what Hong Kong serves up.

In its inaugural year, Taste of Hong Kong is limited to 12 restaurants and 15,000 guests. "We want to make it a really premium, boutique event," Mr Wilson explained. But it's expected to grow year-on-year. "London started with 10 restaurants and 10,000 people – now it has 50 restaurants and 50,000 people," he said. "Our ambition for Hong Kong is to grow the event."

He also described the Central Harbourfront as a "wonderful, romantic" location for the festival. "Being at the heart of a vibrant metropolis, being outside, and able to look up and around the buildings is really quite special," Mr Wilson said.
Top Nosh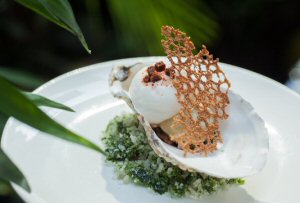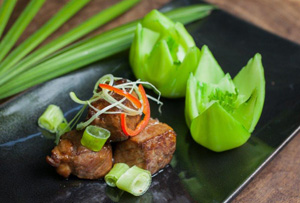 Founding restaurants participating in Taste of Hong Kong include Aberdeen Street Social, Amber, Arcane, CHINO, Duddell's, Serge et le Phoque, Tin Lung Heen, Tosca, Yardbird and RŌNIN. The festival will also see international celebrity chefs and visiting restaurants engaging with the Hong Kong gourmet community.

"Guests can watch top chefs create seasonal spring dishes in live demonstrations, get hands-on with interactive masterclasses, indulge in Champagne, wine and sake tastings and sample exceptional ingredients and artisanal products amongst the producers' market," says Mr Wilson. This is, of course, in between sampling the restaurant's small plates. Three signature dishes will be served up by each participating restaurant alongside one "icon dish," an exclusive item created especially for the festival.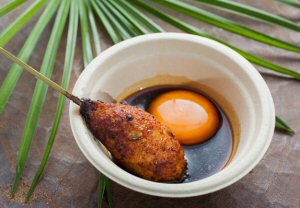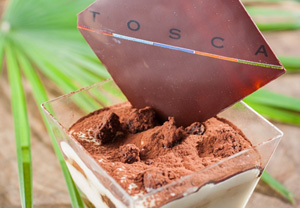 Among the delicacies, Duddell's will serve up pan-fried wagyu beef with scallion soy sauce. Amber has crafted Ebisu oysters with seaweed, potato and shallot slaw in tomato cloud with chipolata crumble, and from Yardbird, a Japanese-inspired dish of meatball, tare and egg yolk. To finish, guest may choose Tosca's delectable tiramisu with limoncello.
Celebrated Globally
Taste Festivals is now celebrated in 22 destinations including Paris, London, Rome, Dubai, Sydney and Cape Town. In a city famous for its cuisine and multi-culturalism, the fine-dining community is keen to display to locals and visitors alike the eclectic and exquisite offerings planned for Taste of Hong Kong.
"In a food-centric city such as Hong Kong, the arrival of Taste is indeed reason to celebrate."
Samir Subberwal, Standard Chartered's Managing Director and Head of Retail Banking, Hong Kong, says the bank was pleased to support another of Hong Kong's diverse events. "Fine dining is an important aspect of the finer things in life," he says. "This is why we're proud to be the first in Asia to sponsor Taste of Hong Kong, bringing culinary pleasures from the most celebrated restaurants."

Robbie Henchman, Senior Vice President, Head of IMG Asia-Pacific, invites "discerning Hongkongers and visitors" to enjoy the city's culinary highlights at one destination over the course of the four-day festival. "In a food-centric city such as Hong Kong, the arrival of Taste is indeed reason to celebrate," he says.

The festival is just the latest addition to a growing calendar of gourmet events in Hong Kong, headlined by the Hong Kong Food Expo (11-15 August), Wine and Dine month in the autumn, and the Hong Kong Food Festival in December.
Related Links
Hong Kong Food Expo
Taste Festivals
Taste of Hong Kong