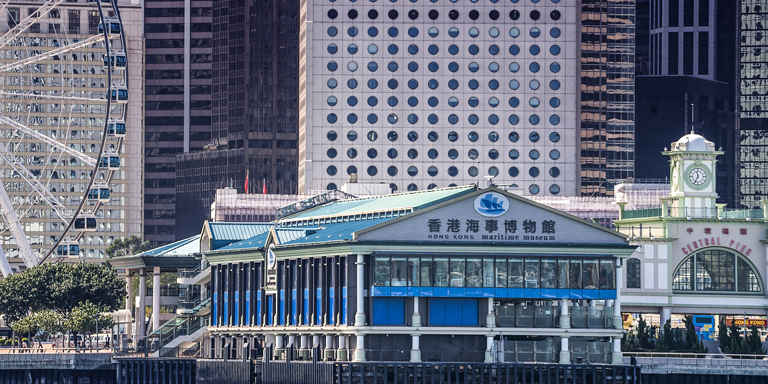 Maritime Marvel
Hong Kong's Maritime Museum pays homage to the city's rich seafaring heritage.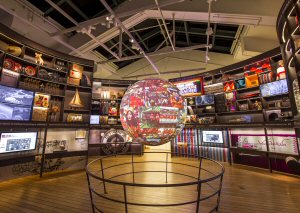 Hong Kong is a maritime city and a museum dedicated to its seafaring heritage has attracted more than 500,000 visitors since opening in 2003.

Showcasing more than 1,200 exhibits, the Hong Kong Maritime Museum features such artifacts as the Selden Map, an early 17th century representation of East Asia, and China trade paintings depicting traditional junk boats from the 18th and 19th centuries. Museum activities, meanwhile, range from discussions on such topics as "What is the Future of Maritime Museums in a Digital Age and an Environmentally Compromised World?" to hands-on porcelain workshops that allow participants to design their own plates.

Museum Director Richard Wesley says that the government's museum development strategy in the 1990s – which led to the opening of science, history and art museums – overlooked the maritime industry's role in shaping the city. As a result, the Hong Kong Shipowners Association, whose members include Shun Tak and Star Cruises, rose to the challenge of setting up the museum. "We put together a pitch and managed to raise HK$100 million to buy some high-profile items and create an endowment trust," says Mr Wesley.
Increased Footfall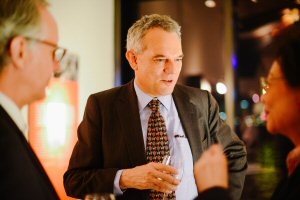 With funding from the government, the international shipping community and revenue earned renting space for outside functions, the museum's 2013 relocation from Stanley to its current prime spot at the heart of the Central Harbourfront has enabled it to generate more income, says Mr Wesley. "By relocating, we've tripled the amount of space and have been able to create a venue hire business. It's a major source of revenue for us, as we offer stunning harbour views and can host cocktail receptions, dinners, and events such as product launches."

Visitor numbers are also up: during 2014-2015, visits increased by 21 per cent to 92,000 and the museum has set a target of attracting 120,000 visitors for the 2015-2016 period. Seventy per cent are local visitors, with 25 per cent coming from overseas and five per cent from the Chinese mainland.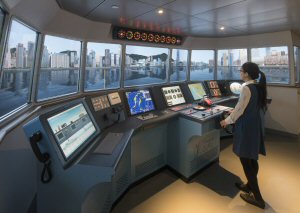 "Local tours help us bring in a regular flow of visitors, which is very encouraging," says the museum's Head of Marketing Polly Wan. "And the Education Bureau has successfully targeted local schools and families [to tell them about our] walking tours, storytelling sessions and family corner, which is why most visitors are local," she adds.

One new attraction opening in February is a bridge simulator, which allows visitors to navigate modern vessels into the port of Hong Kong and learn about the different roles onboard a ship. The hope is that the simulator will encourage young people to consider a career in the maritime industry.
Expansion Plans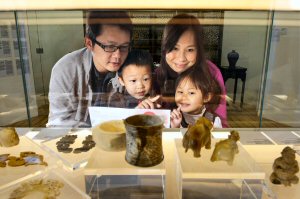 A five-year strategic plan, unveiled last year, will support an expanded educational mission and commercial opportunities for the maritime museum.

"The Harbourfront Commission recorded a footfall of two million visitors going past the museum in the last 12 months, so there's obviously enormous scope for the museum to expand," says Mr Wesley.

"We want to grow the museum to meet the needs of tourism and the community in Hong Kong and provide as many learning opportunities as we can at an affordable price. The expansion isn't confirmed, but we are talking to whoever will listen – the government, business and community at large – to build the case. This will be our biggest challenge over the next 12 to 18 months," says Mr Wesley.

Securing backing from its financial supporters is crucial to the museum's development goals. Past corporate donors were given the opportunity to tell their company story within a museum context. Wah Kwong Shipping, for example, employed Hong Kong photographer Basil Pao to trace the life of one of its ships – where the iron ore came from, where it was turned into steel and where the ship was made – to create a photo documentary. Another exhibition sponsored by Wheelock Properties, "Harbour, City, Sky," showcased modern images of Victoria Harbour from professional photographers alongside winning entries from a community photo competition.
Gaining Community Support
Building relationships with the business community has also been key to the museum's success. With support from banking giant HSBC, the museum last year put on its largest special exhibition to date: "Made in Hong Kong: Our City. Our Stories." Telling the city's success story through the generations, the show featured art and artifacts from private collections as well as oral histories, photographs, film and music. "[Having a sponsor] allowed us to be much more ambitious with our public programme campaign, and we want to try and match that level of activity in the future," says Mr Wesley.

Reaching out to the public has been another major focus for the museum, according to Mr Wesley. "We realised we needed to have active engagement with the public as well as the business community to raise funds." He noted that admission fees cover only 10 per cent of operating costs, with fundraising events now forming 25 per cent of its income.

The museum has also teamed up with ocean conservation groups, including Oceanic Love and Ocean Recovery Alliance, to promote marine life protection. "Many NGOs that are pursuing worthy causes don't have a home, so we're working with them to develop exhibits and direct people to their public programmes," he says.
Focusing on such issues as the health of the Pearl River Delta and South China Sea are also on the museum's agenda, as is drawing attention to the impact of ship emissions on air pollution. "We want to tell good stories such as the introduction of low sulphur fuel [to all ships berthing] in Hong Kong. The museum has to be relevant to the community it serves. We live in a global community where ideas spread very quickly."

Related Link
Hong Kong Maritime Museum