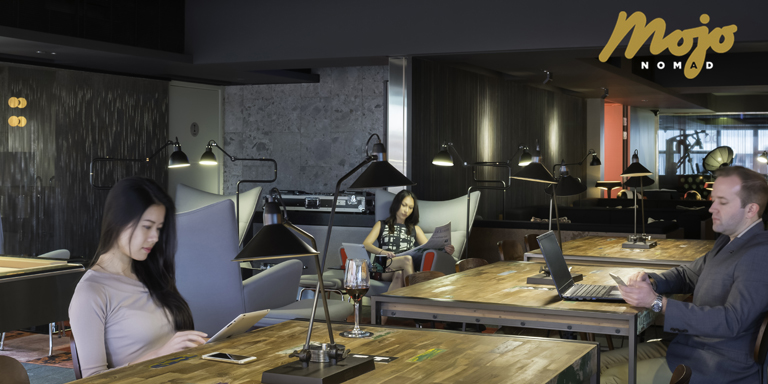 Start-up Support
Ovolo's Mojo Nomad initiative enables entrepreneurs to work, sleep and play under one roof.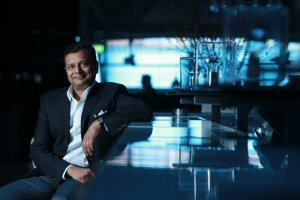 As international tech entrepreneurs are increasingly drawn to build start-ups in business-friendly Hong Kong, homegrown hotel operator Ovolo is tapping into the trend by offering working and living space for techpreneurs to build their empires.

The Mojo Nomad programme is available at two Ovolo hotel properties – Ovolo Southside in Aberdeen and Ovolo Noho in Central. The set-up encourages entrepreneurs to exchange ideas and collaborate at shared workspaces and via networking events.

At Ovolo Southside, entrepreneurs can do business from the Lo Lounge or restaurant and bar Cirqle, where 16 "hot seats" have been installed. The Lo Lounge at the Ovolo Noho, for rates starting at HK$780 per day, offers customers access to a 24-hour co-working space, a hotel room, plus perks such as free daily breakfast, free WiFi, an all-day gym and self-service laundry.

Ovolo Southside is currently home to seven start-ups, including Hong Kong doctor and dentist directory topdoc.hk and German biotech startup Green City Solutions, which has developed CityTree – a plant that reduces air pollution.
Networking Opportunities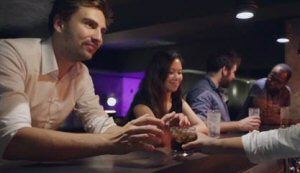 MedExo Robotics, a London-based company developing a wearable device to suppress tremors in Parkinson's disease patients, is also based at Ovolo Southside. Denis Huen, founder and CEO, became a Mojo Nomad last November.

"I really love this place as I have met many like-minded people from other parts of the world," said Mr Huen. "To a start-up, getting advice from similar businesses really helps, and the staff are also really nice and helpful."

Mr Huen's company is part of the Nest Infiniti Accelerator Program, a 12-week initiative from start-up incubator Nest Venture Capital, which selected eight companies to grow their business in Hong Kong. The Mojo Nomad programme is also supported by Nest – Hong Kong's only full-service start-up incubator.
Fuelling Entrepreneurism
Ovolo CEO Girish Jhunjhnuwala is behind the Mojo Nomad initiative. In 2002, Mr Jhunjhnuwala founded the company which now operates five hotels and one serviced apartment in Hong Kong, as well as three hotels in Australia.
"I've been an entrepreneur all my life, and I saw my first co-working space in London," said Mr Jhunjhnuwala.

"I thought it would be great to establish a similar space where people could work and live. Hong Kong is a very entrepreneurial city so what better place to start such an initiative? We wanted to create something that takes care of entrepreneurs from around the world, a place they can come and stay for a few weeks or longer, that would cater to their needs and where they can work alongside like-minded people."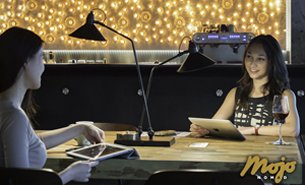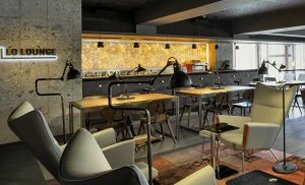 About 50 per cent of Mojo Nomad's intake is tech-based companies, including Israeli-based ReVamp Technologies, which is developing a generator that produces electricity by cooling the surrounding air.

"As someone who spends long periods of time in Hong Kong for business, having a place to work and interact with other people is very important for me," says Michael Dan Mossinsohn, ReVAmp CEO, who has been staying with Ovolo for more than three months. "The responsiveness of the Ovolo team, in particular, has had a positive effect on my ability to go about daily tasks. Sometimes it's the small stuff that matters – finding an affordable restaurant open nearby, getting travel instructions, being lent an electric extension cord – not to mention free coffee 24/7."
Seeking Outstanding Start-ups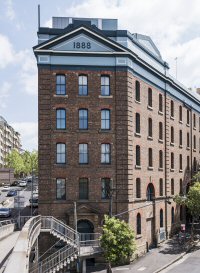 Ovolo is reaching out to start-ups with a competition that offers one company the chance to stay at its new Sydney property, Ovolo 1888 Darling Harbour, for a month and build their network in that city.

Entries will be accepted until February 2016 and the winner will receive mentoring from Mr Jhunjhnuwala. Entrants need to create a 60-second video outlining their business plan, and upload it to the Mojo Nomad website.

The competition has also been rolled out in Sydney – where Ovolo owns two properties – with the winner getting the chance to stay with Ovolo in Hong Kong for one month.

Once more start-ups join the programme, Ovolo networking events will feature speakers from the retail, hospitality and medical professions to reflect its current client base. "Once we have about 20 to 30 people staying with us, it makes sense to introduce such events, and we hope to have that many people within the next two to three months."
A New Approach to Work
As an entrepreneur himself, Mr Jhunjhnuwala is keenly aware of the many pitfalls that start-ups face, particularly when they are trying to get a business off the ground. He believes co-living/co-working spaces are the future for start-ups, and that Mojo Nomads have particularly benefited from the vibe and energy created at Ovolo's co-working spaces. "The world is getting smaller, and people don't need an office space to work from; just a desk, a power point and a phone."

Mr Jhunjhnuwala says Hong Kong is a great city for entrepreneurs. "It's a level playing field: anyone can get into any business, so long as they abide by the law. Things like applying for a business license are very easy, so it's very easy to do business here."
Related Links
MedExo
Mojo Nomad
Ovolo
Peer
RevAmp Technologies